Farha is a 19-year-old student from Canada. She runs the Tumblr account thebootydiaries.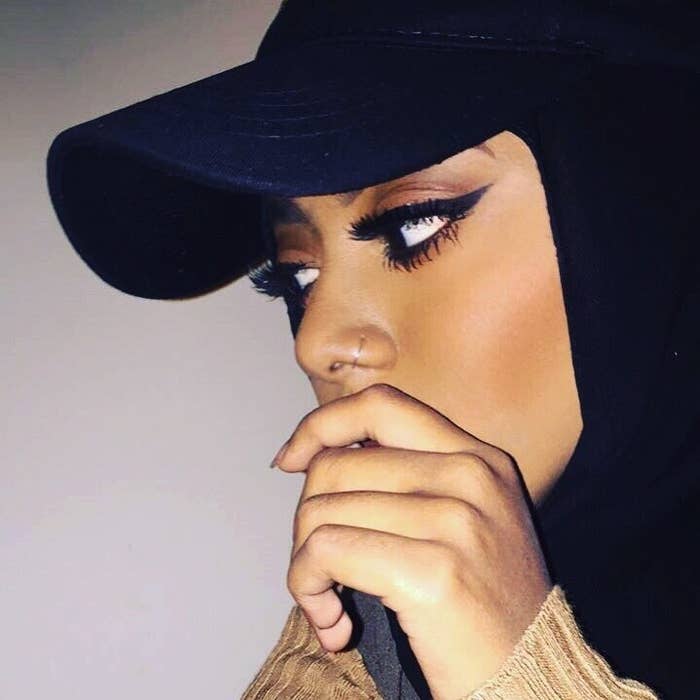 Farha recently had a message from an anonymous user on her Tumblr. The user asked Farha, "Why can't muslims tell other muslims to stop killing people?"

Farha told BuzzFeed News she initially ignored the question, as she receives a lot of hate messages online, but returned to it later when she realized "that people actually might think like that." So she returned to the question and wrote a response.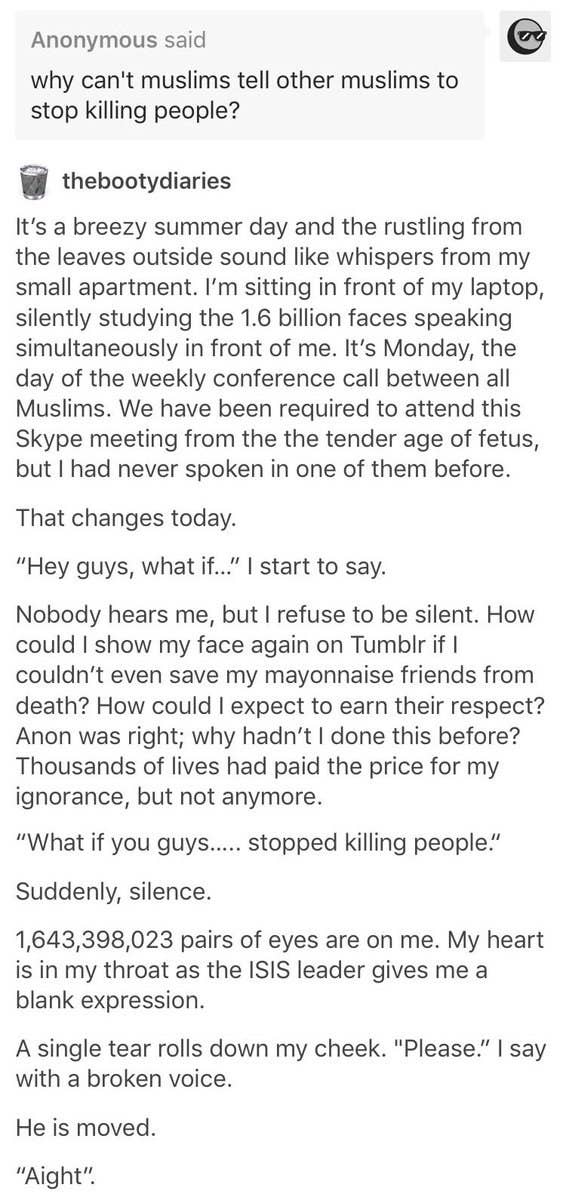 When another user criticized Farha's response, she knew exactly what to do.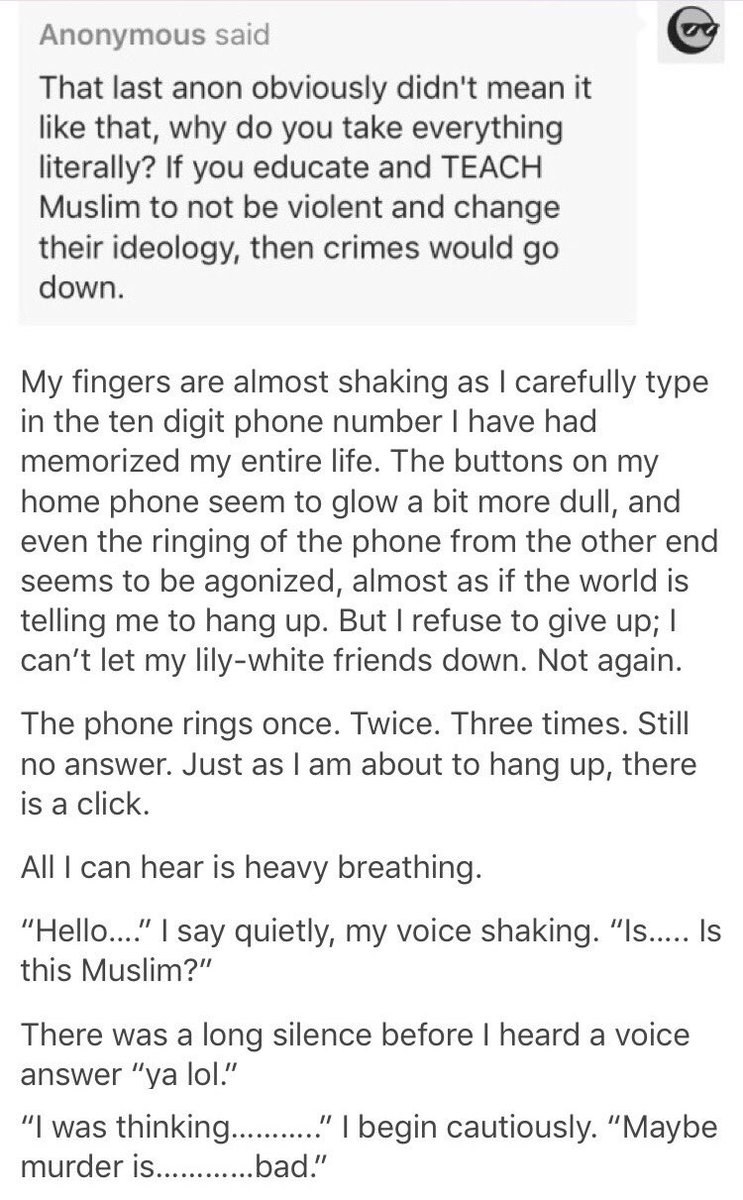 It took her around 20 to 30 minutes for each of the replies, as she "kept rewriting certain parts until I got the perfect strings of words."
On Tuesday, Farha shared the exchange on Twitter, where it went viral.
Farha said she often responds humorously to online hate, but was inspired to share this exchange because of recent news events.
"The reason I shared them again now is because of everything that's happened recently, with the Trump rhetoric and Quebec mosque shooting, it's getting more and more socially acceptable to hate Muslims. From the day I started to wear my hijab I've had thick skin. Even this morning at the train station when I saw a man just standing by the door doing the nazi salute I was unphased, and when a man in the train started telling me to 'stop blowing things up and go back to your country' I just got off the train and took the next one. I've gotten that same 'tell terrorists to stop' message over and over again."
She admits she can find constructing messages back to trolls difficult, and finds the balance between coming across too nice or too mean complex. So she decided sarcasm was a good way to address this.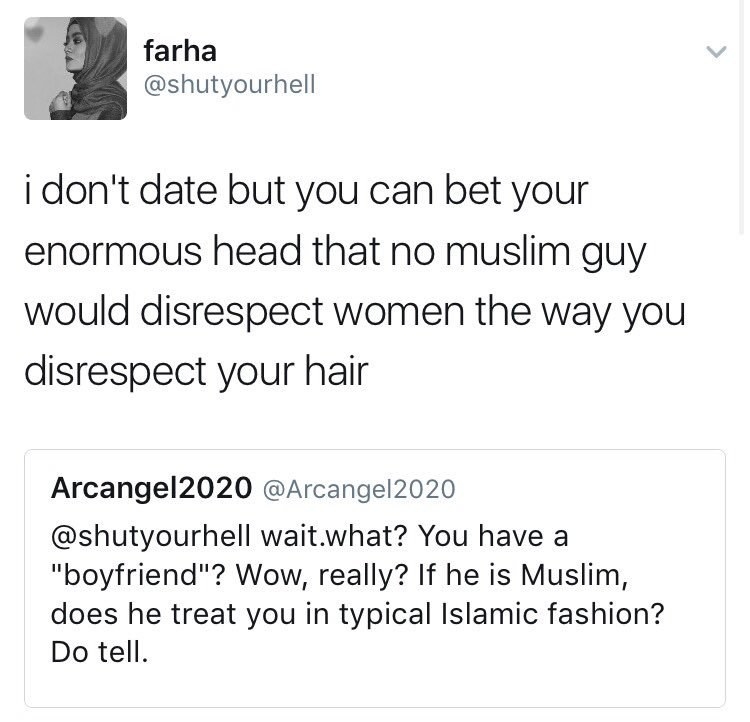 However, she says the reaction to her tweet has been amazing, especially the diversity of people replying.
"It gives a chuckle with a bit of education on the side, which is my specialty," she said. "Laughing is a sunnah in Islam, which means every laugh I invoke is a good deed that I will be rewarded for in the afterlife, which is the most beautiful concept to me."