The streamer, real name Jangwoo Cho, told BuzzFeed that the win brought him a wave of new fans, some of whom requested he sing "Country Roads" by John Denver. So he did.
video-player.buzzfeed.com / Via clips.twitch.tv
People immediately loved it.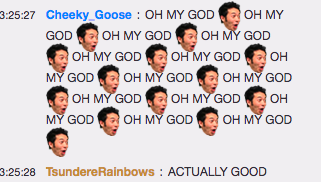 Over the past week, the clip has been viewed nearly a million times and spread across social media.
Cho said that gaining the attention of Western commenters was like his "dream coming true."
"I didn't expect those great comments. I am really thankful for the nice comments," he said. "My American dream was to have lots of Western fans."