Chou Tzu-yu is a member of K-pop band Twice.
The group recently took part in the Idol Star Athletics Championships, an annual sports event where Korean celebrities compete.
Chou took part in the archery event, and a clip from the event has gone viral on social media.
The reason?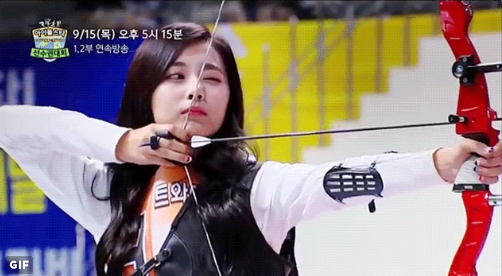 People on social media became just a *little* bit obsessed with her hair.



One guy tried to recreate it. He didn't do too bad!
But obviously nothing beat the original. Bow down to Chou Tzu-yu 💖