This K-Pop Star Firing An Arrow Might Be The Most Majestic Thing To Ever Happen
The ultimate hair goal.
The group recently took part in the Idol Star Athletics Championships, an annual sports event where Korean celebrities compete.
Chou took part in the archery event, and a clip from the event has gone viral on social media.
The reason?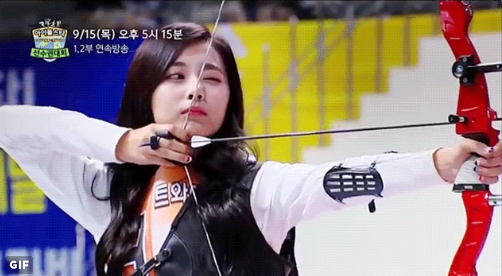 That hair flip.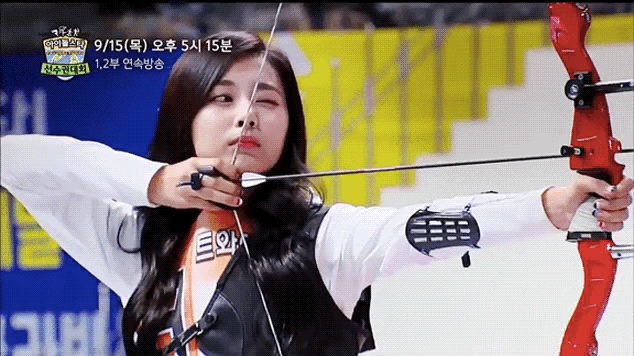 People on social media became just a *little* bit obsessed with her hair.


One guy tried to recreate it. He didn't do too bad!
But obviously nothing beat the original. Bow down to Chou Tzu-yu 💖