Over the past two months, some iPhone users have noticed that Siri had an odd and offensive response when asked "What is an Indian?"
The answer, which purports racist stereotypes, links to a blank Wikipedia page with no further information.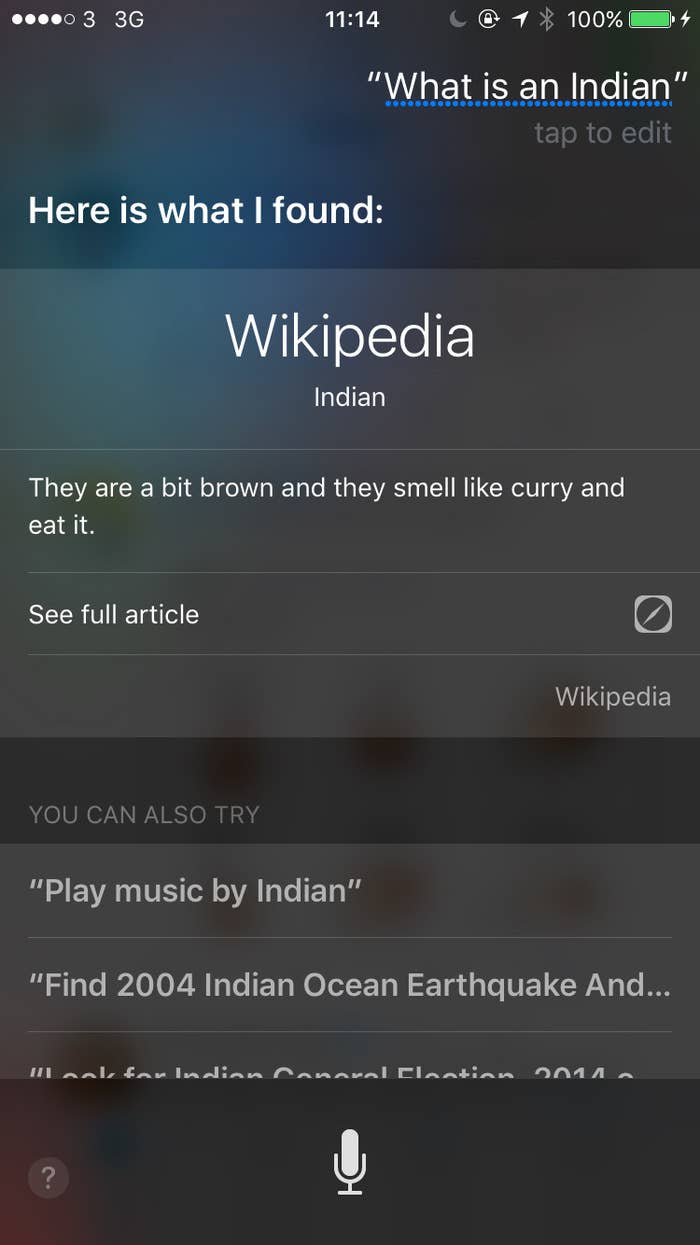 Naturally, those who discovered the result were angry.
It appears that Siri's answer came from an edit made to the Wikipedia article for "Indian" on June 8, 2017.

The user who made the edit, Thedarkoverlord123, also made changes to the Wikipedia pages for "Diwali" and "Carbonara" on the same day.

BuzzFeed News has reached out to Apple to ask how often it updates Siri's responses, and how it's working toward preventing this happening again.