João Paulo, a 23-year-old blogger and style genius from Salvador, Brazil, has put together his own hilarious DIY tribute to some of the most iconic looks from the 2016 Met Gala.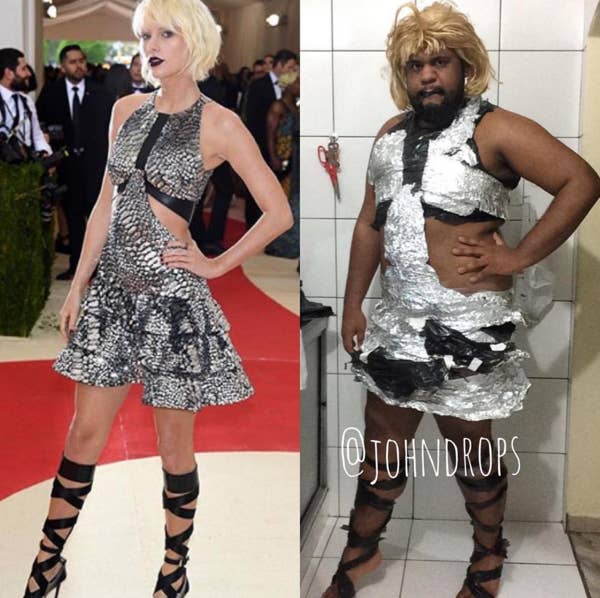 Paulo told BuzzFeed News that he started emulating celebrities' looks two years ago, when he noticed his rug print was the same as Kim Kardashian's EMAs dress print. When Kendall Jenner liked the photo, he knew he'd found his calling.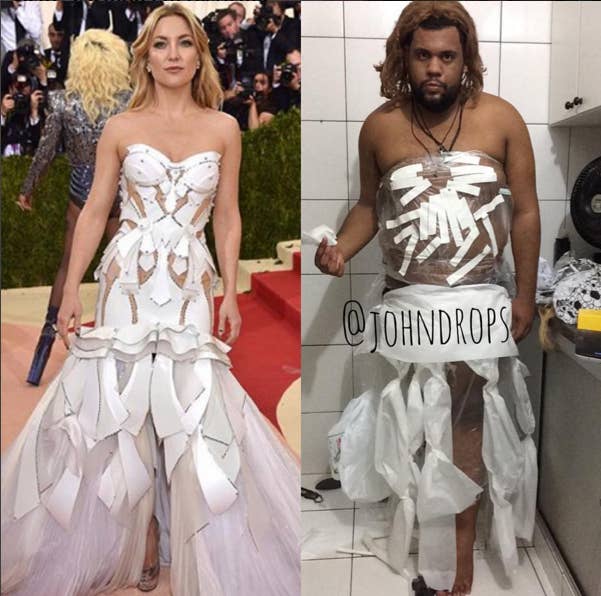 With celebrities and other people on social media all praising Paulo's work, it's surely only a matter of time before people start buying his unique creations...right?