Jaboukie Young-White is a 22-year-old living in Brooklyn. He's a comedian and works in film.
On Tuesday, Young-White's brother, Javaughn, shared screenshots of his brother's Instagram to Twitter.
In short: Young-White's Instagram captions are amazing.
Like, these are art.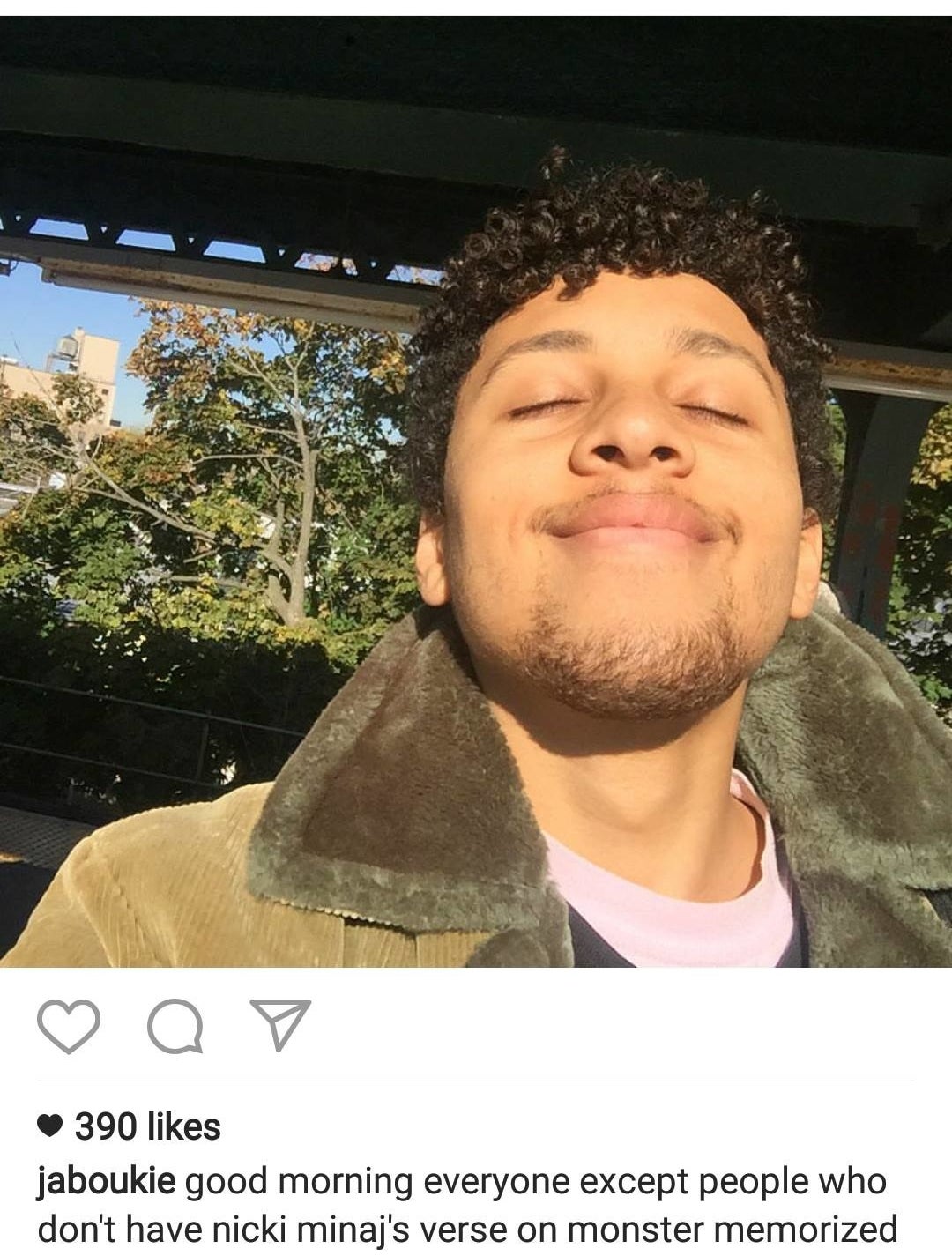 So far, Javaughn's tweet has been liked over 21,000 times. Twitter users loved his brother's confidence and humor.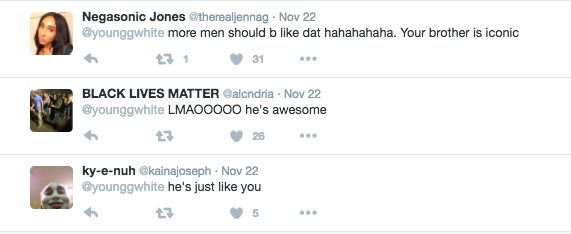 Young-White told BuzzFeed that he used to post a lot of "contrived headassery" on his Instagram account but eventually discovered it was a great way to let out his personality.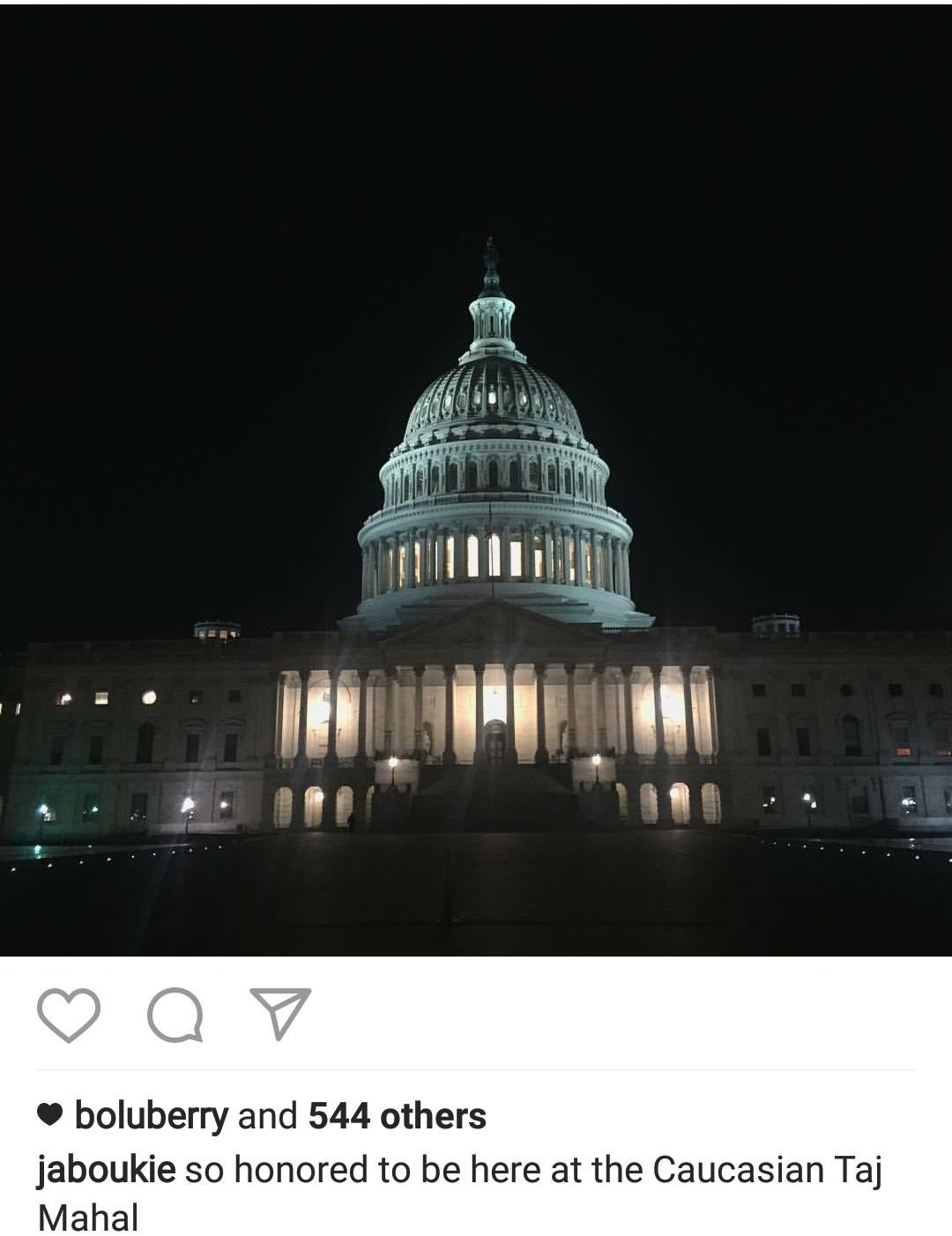 "After a while, though, I realized that there's no point in using social media if I don't find it fun, and my main goal became just trying to make myself laugh," he said. "It's a necessary outlet, 'cus I stay taking jokes too far IRL."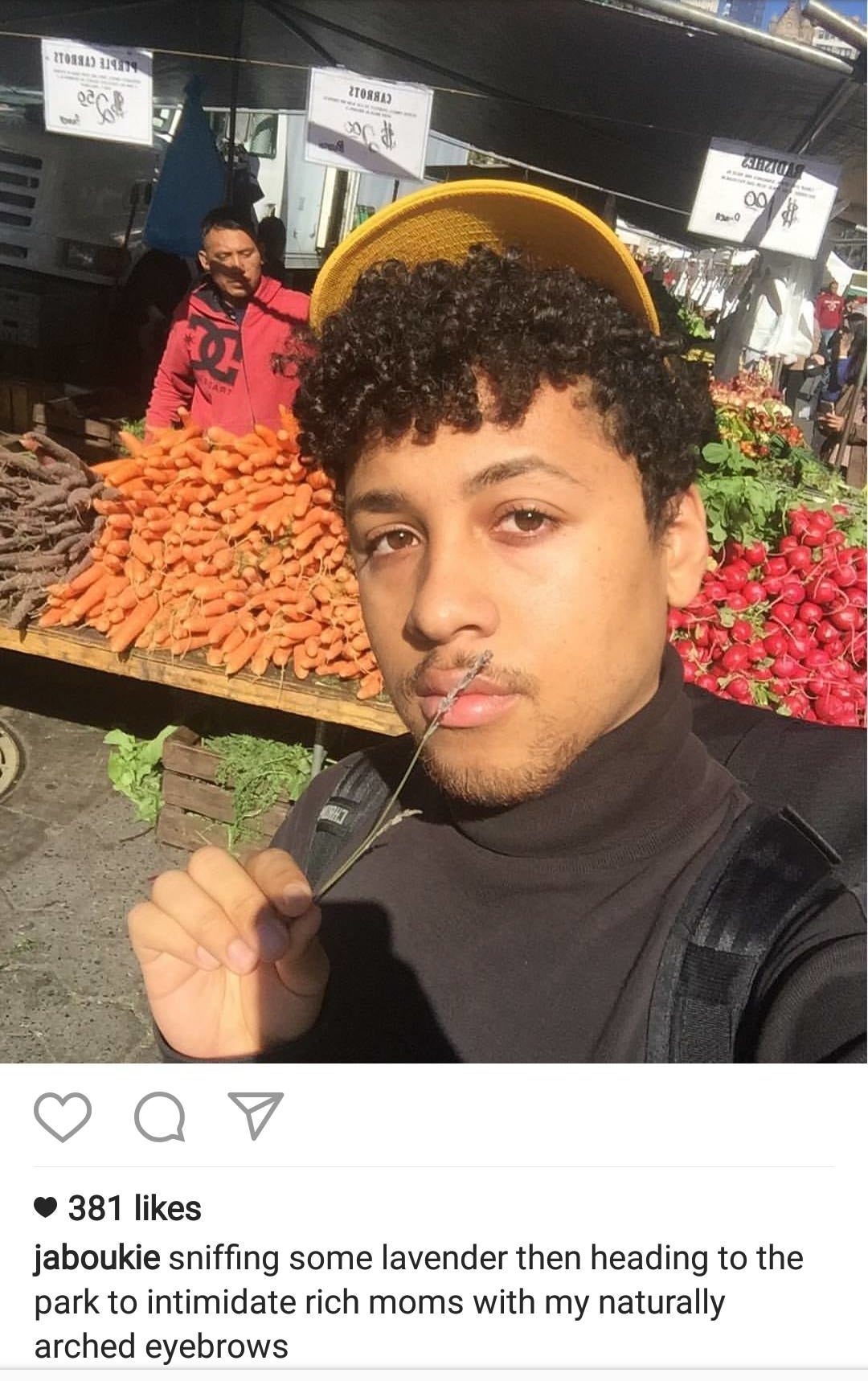 When asked about his brother making his Instagram go viral, Jaboukie said his brother is someone who, "goes viral every time he applies Chapstick," but he's incredibly grateful for all the attention he has received.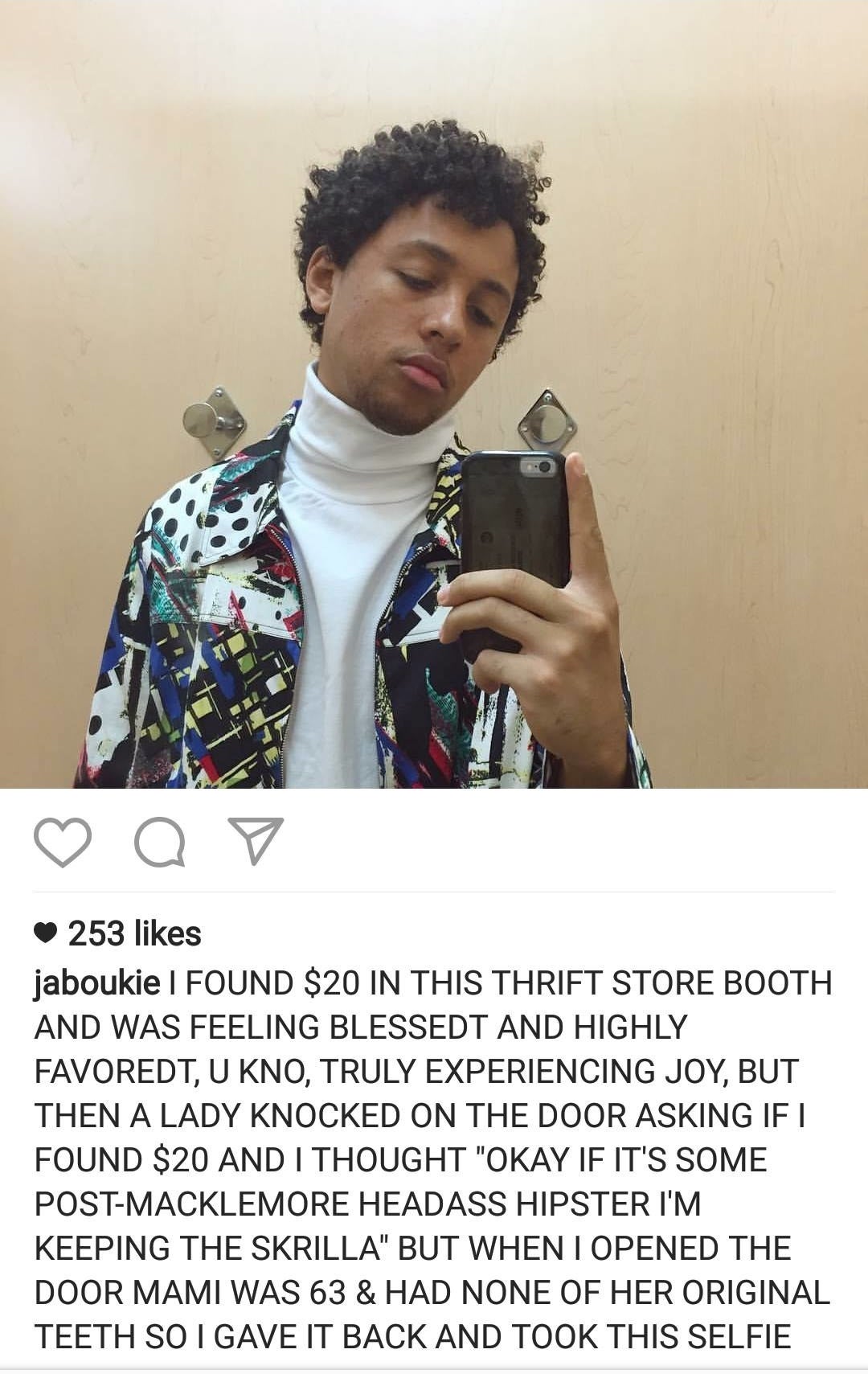 "I've always loved making people laugh more than anything, so it's very dope but also very surreal to see the little asides that I wrote actually brighten people's day."