Greg Selden is a 25-year-old living in Richmond, Virginia. On Wednesday, Selden tweeted that he had been rejected by an Airbnb host due to the color of his skin.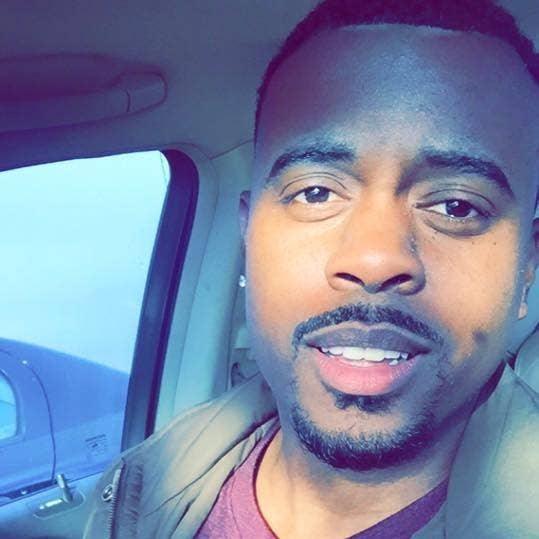 Selden wrote that he was eventually accepted after he set up a fake profile for a white person and reapplied to the same listing. The tweet, hashtagged #AirbnbWhileBlack, was retweeted over 3,000 times.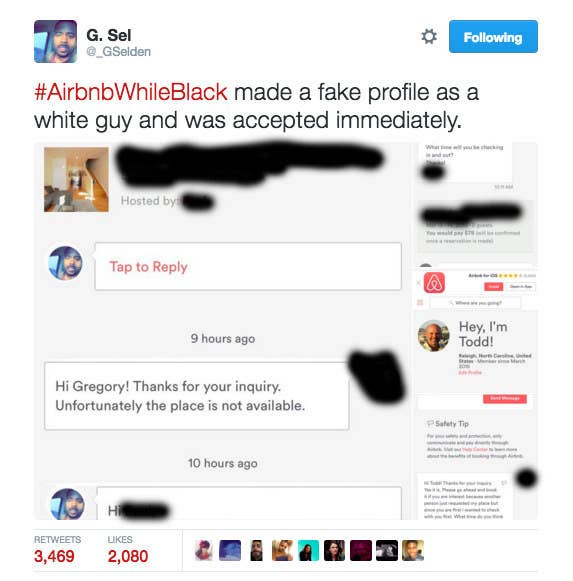 Selden told BuzzFeed News that the incident happened last year, when he was planning a weekend trip to Philadelphia. He requested a place he liked, but the owner told him it was unavailable.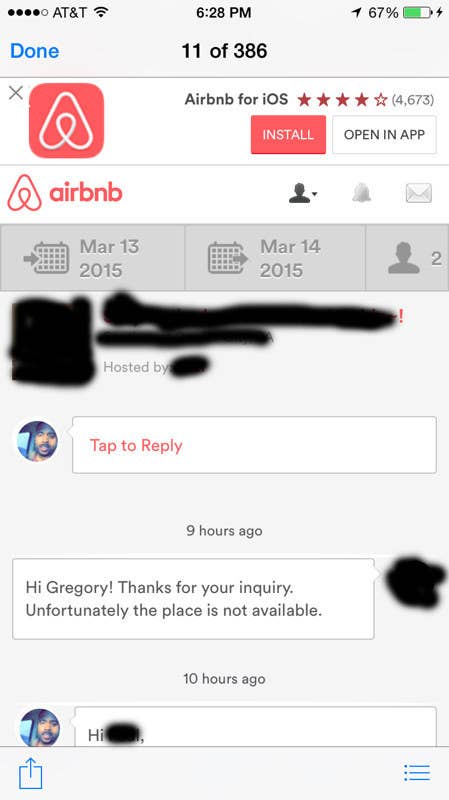 Initially, Selden said he accepted the rejection and continued looking through the app. However, hours later, he noticed that the accommodation he had been rejected for was still advertising availability for the same dates.
Curious, he created two fake profiles of white men, one with similar information to his, and one who was slightly older. Then he tried to apply again. Both fake requests were accepted by the host.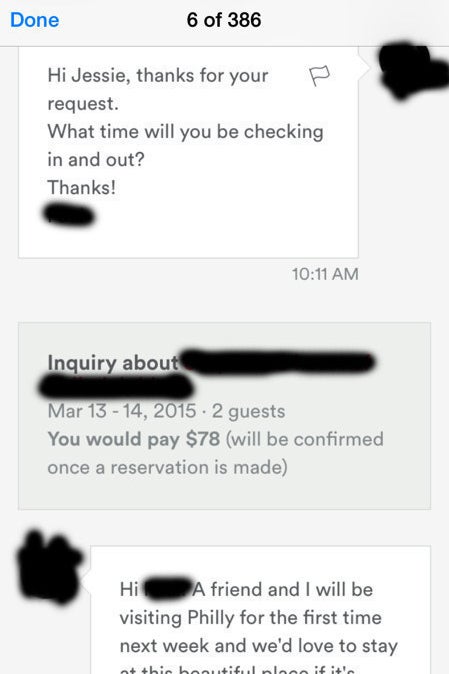 Selden said that he completely understands it's an Airbnb host's right to decide whether or not to allow strangers into their house. "I just wish the determining factor had to do with something other than my skin color," Selden said.
Selden confronted the man via the app and said he also complained to Airbnb. Selden said Airbnb did not reply to him.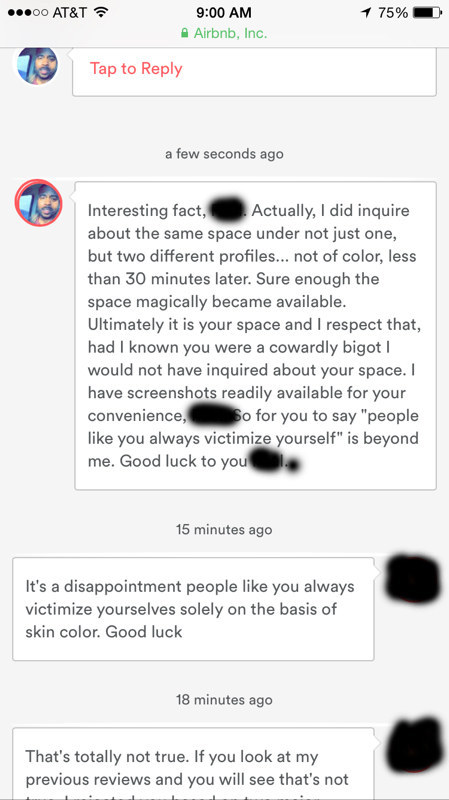 A spokesperson for Airbnb told BuzzFeed News that the company is taking steps toward preventing discrimination by its users.
"We recognize that bias and discrimination present significant challenges, and we are taking steps to address them," the spokesperson said. "Profile photos are an important part of our community and are one of the many tools that help hosts and guests connect with one another. We welcome the opportunity to work with anyone that can help us reduce potential discrimination in the Airbnb community."
UPDATE
An Airbnb spokesperson told BuzzFeed News the discrepancy was likely because Selden, at first, reserved one night — and then reserved two nights with the fake accounts. The spokesperson also said many guests do not accept reservations for only one night for a variety of reasons.
UPDATE
Selden said in a direct message to BuzzFeed News that he did everything exactly the same on all three accounts.
"I saw the update from the AirBnB spokesperson," Selden said. "But I also requested it for the same dates. One night, under the other profile."