Tenzing Sangnyi is a 21-year-old nursing student from Dehli, India. Sangnyi's parents are Tibetan refugees.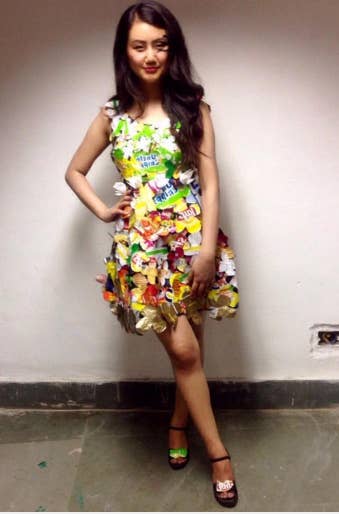 Earlier this month, Sangnyi was crowned Miss Tibet 2016.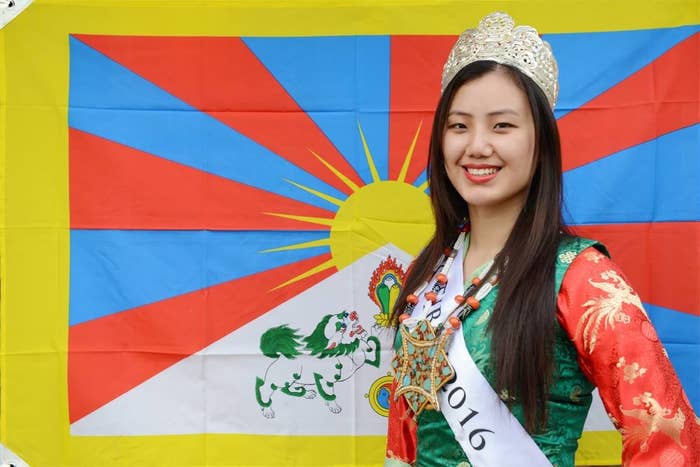 However, soon after her win was announced. Sangnyi began receiving messages and comments from people saying she didn't deserve to win because she cannot speak the Tibetan language.



Online users bombarded the Facebook announcement of her win with criticism of what they feel is a lack of knowledge about Tibetan culture.



A week after the announcement, Sangnyi took to her Facebook and the official Miss Tibet website to plead for patience from her trolls.
The post reads:
First of all, I would like to thank everyone for their support and good wishes. Being crowned the Miss Tibet is a dream come true and I could not be happier to be given an opportunity to serve my country.

But lately, I have been receiving criticism for my imperfect Tibetan. But even more, I have been bullied online and made a mockery of — not just for my lack of fluency, but also for my appearance. I want to assure all my Tibetan friends and supporters, and especially my critics, that I am a Tibetan by blood and heart. And as for my fluency, I do plan to put in the effort to improve my Tibetan.

Just like many of my Tibetan friends, I have had a tough journey being brought up in an environment where I did not have the chance to interact with Tibetan speakers. Only recently, have I come to meet so many Tibetan people and learn so much about our culture. It has only made me love Tibet and Tibetans more, and this love for my culture drew me towards this Pageant.

Having said that, I am confident that my shortcomings in language do not make me any less of a Tibetan. I am more determined than ever to do something for my country. I am young and enthusiastic, so I hope you can all see the dedication I have. Instead of blaming me and my family, encourage me in this wonderful journey to do something for my country.

Lastly, I request all Tibetans to stand as one and stop bullying anyone for their colour, appearance, or speech. Instead, encourage them and help them overcome their shortcomings.
Sangnyi promised to improve her language skills, but she also said not speaking Tibetan doesn't make her any less Tibetan and that as the daughter of refugees she wasn't able to be exposed to as much as her parent's home culture as she would have liked.
Commenters on the Facebook post were hugely supportive of the pageant queen.





Since the post, she has given an interview to the Tibet Times about the controversy.
BuzzFeed News has reached out to Sangnyi for comment.