This Adorable Little Girl Interrupted Her Dad's Homecoming Ceremony For A Hug
Go, Karis, go!
Daniel Oglesby is a first lieutenant with the 3rd Armored Brigade Combat Team, 4th Infantry Division. He recently returned home after an eight-month deployment to Kuwait.
Oglesby was participating in his homecoming ceremony when his daughter, Karis, decided she couldn't wait any longer to see her dad.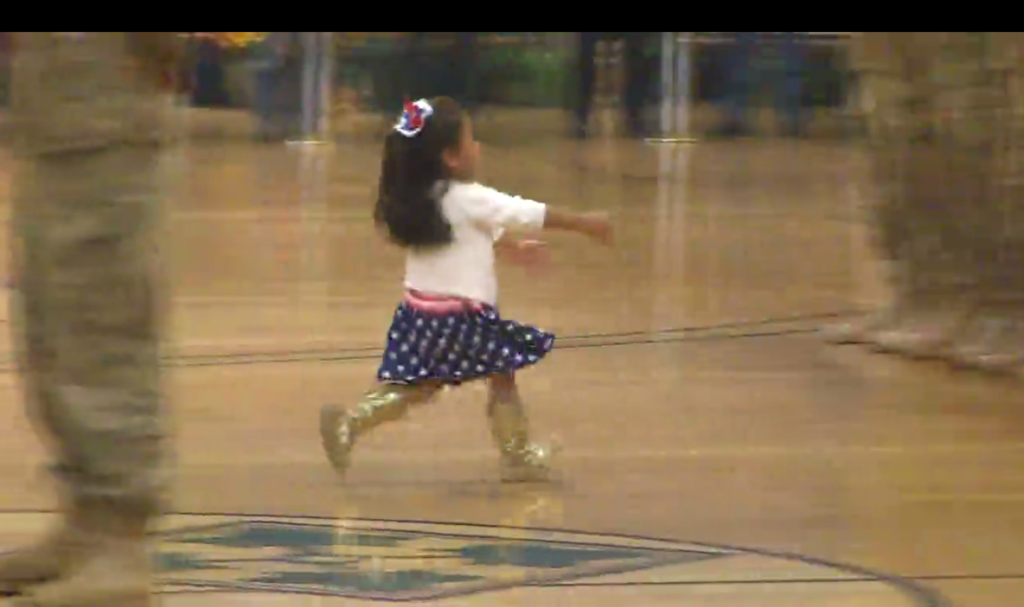 So she interrupted the ceremony for a hug.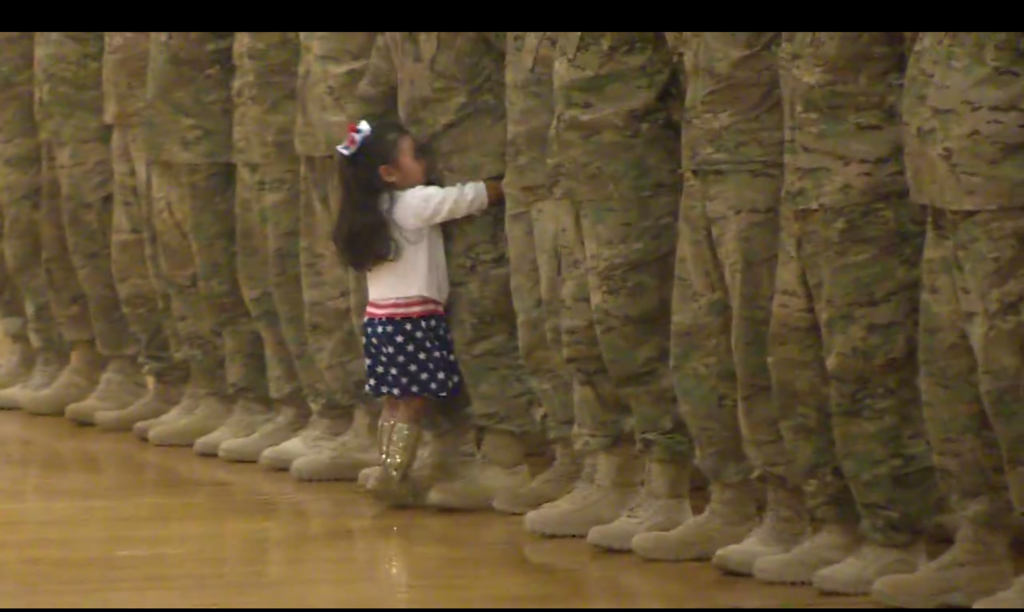 Karis hadn't seen her dad in eight months, so she was understandably excited.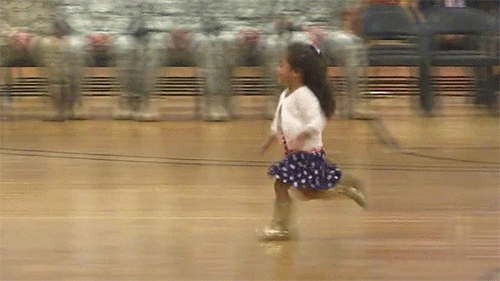 And then ran back to her mom, waiting in the audience.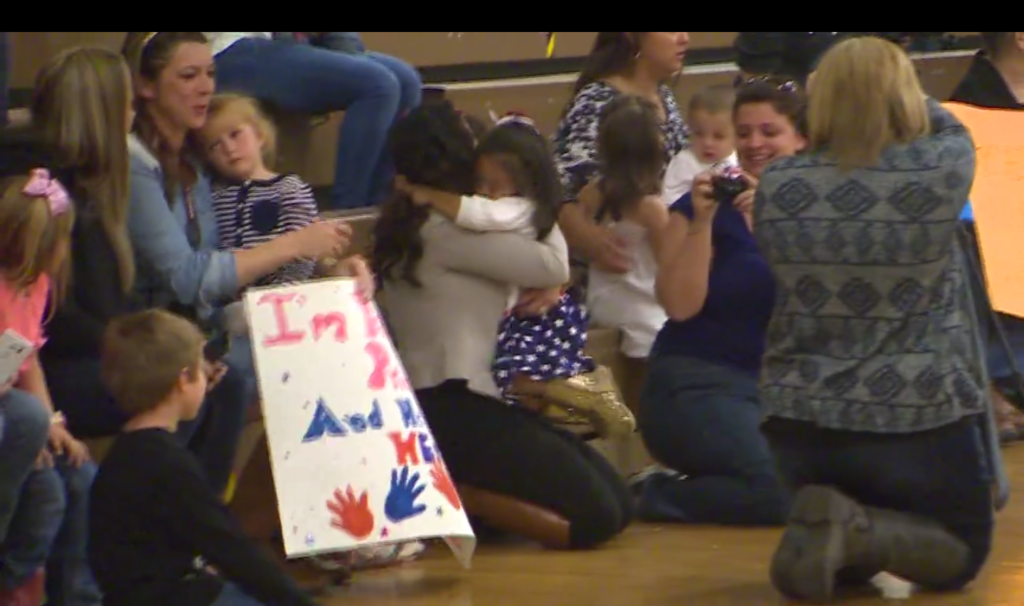 Speaking to KKTV afterwards, Oglesby said that he was happy to see his daughter after a long time away: "She was excited and I wasn't going to say no."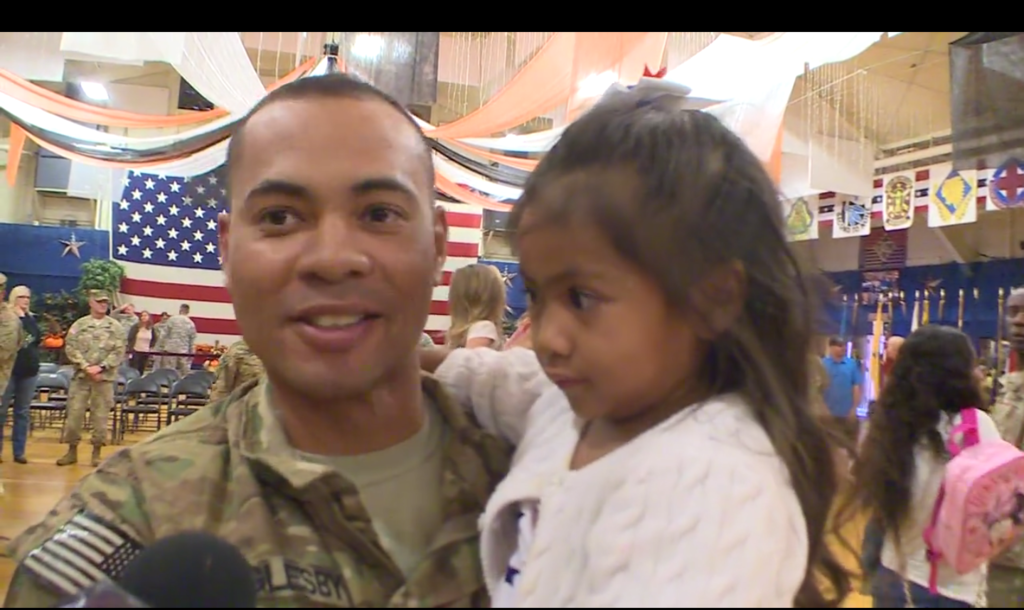 "That moment was about the family, so I figured I'd greet her, give her a kiss on the head, and then tell her I'd meet up with her momentarily after we were done with the presentation," he told Today.
BuzzFeed News has reached out to find out more about the adorable family. (⌒‿⌒)