On Saturday, Spanish neo-Nazi group Hogar Social Madrid marched through the centre of the city to protest the welcoming of refugees.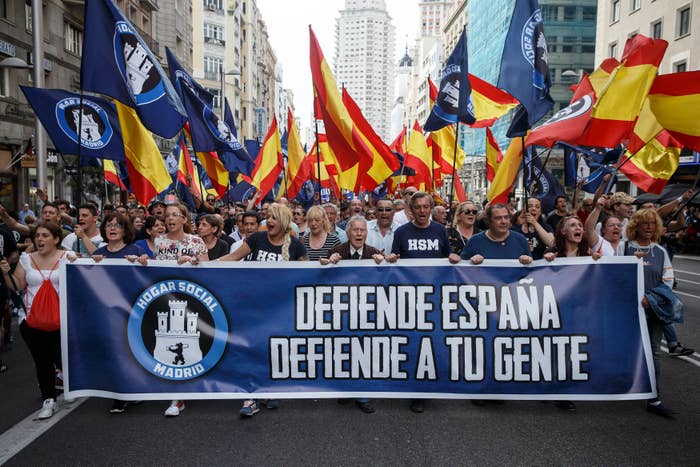 Since then, photos and videos of two men kissing in front of the gathered protesters have gone viral on Twitter.
One of the men involved, 23-year-old David Fernández, told BuzzFeed News that he and his date, Gregor Eistert, hadn't planned to be involved with the opposition to the march — instead, they had got caught up when trying to find a place to drink.
"We stood in the corner of the square and watched," Fernández said. "Then they stared, yelling things at us like 'faggot.' So I turned to my friend and did what I thought would annoy them the most."
One video of the two men shows their kiss being broken up by police.
The now-viral kiss has been shared across Twitter, with many adding their messages of support to the two men.
Fernández said he didn't expect the act to amount to anything, but when he and Eister were contacted by friends and journalists, he became aware it had become something bigger and was happy with the reaction.