These Wrestling Champs Celebrated By Hoisting Their Coach On Their Goddamn Shoulders
Are they not tired or something?
On Wednesday, Japanese wrestler Eri Tosaka won gold in the final of the women's freestyle 48 kilogram wrestling.
After beating her opponent, Azerbaijan's Mariya Stadnik, Tosaka decided to celebrate her win in a totally impressive way.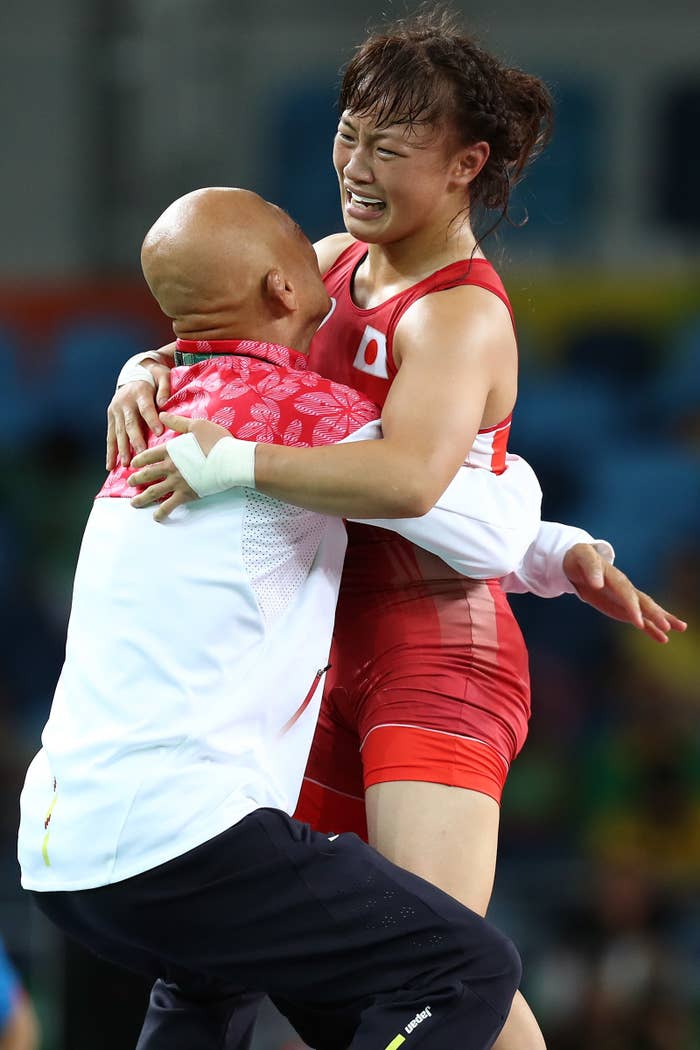 By hoisting her coach, Kazuhito Sakae, on her shoulders.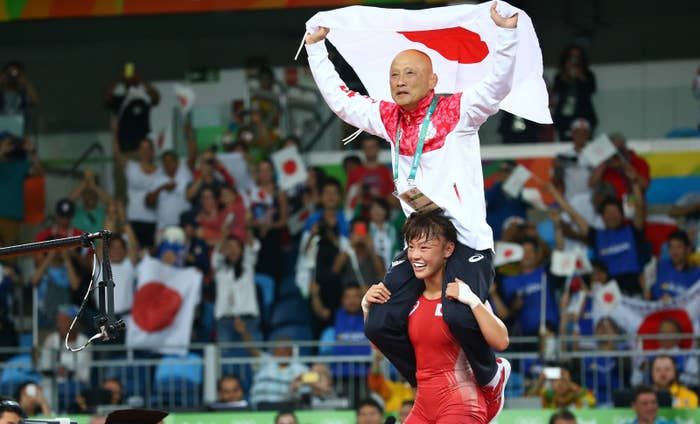 Look how happy she is.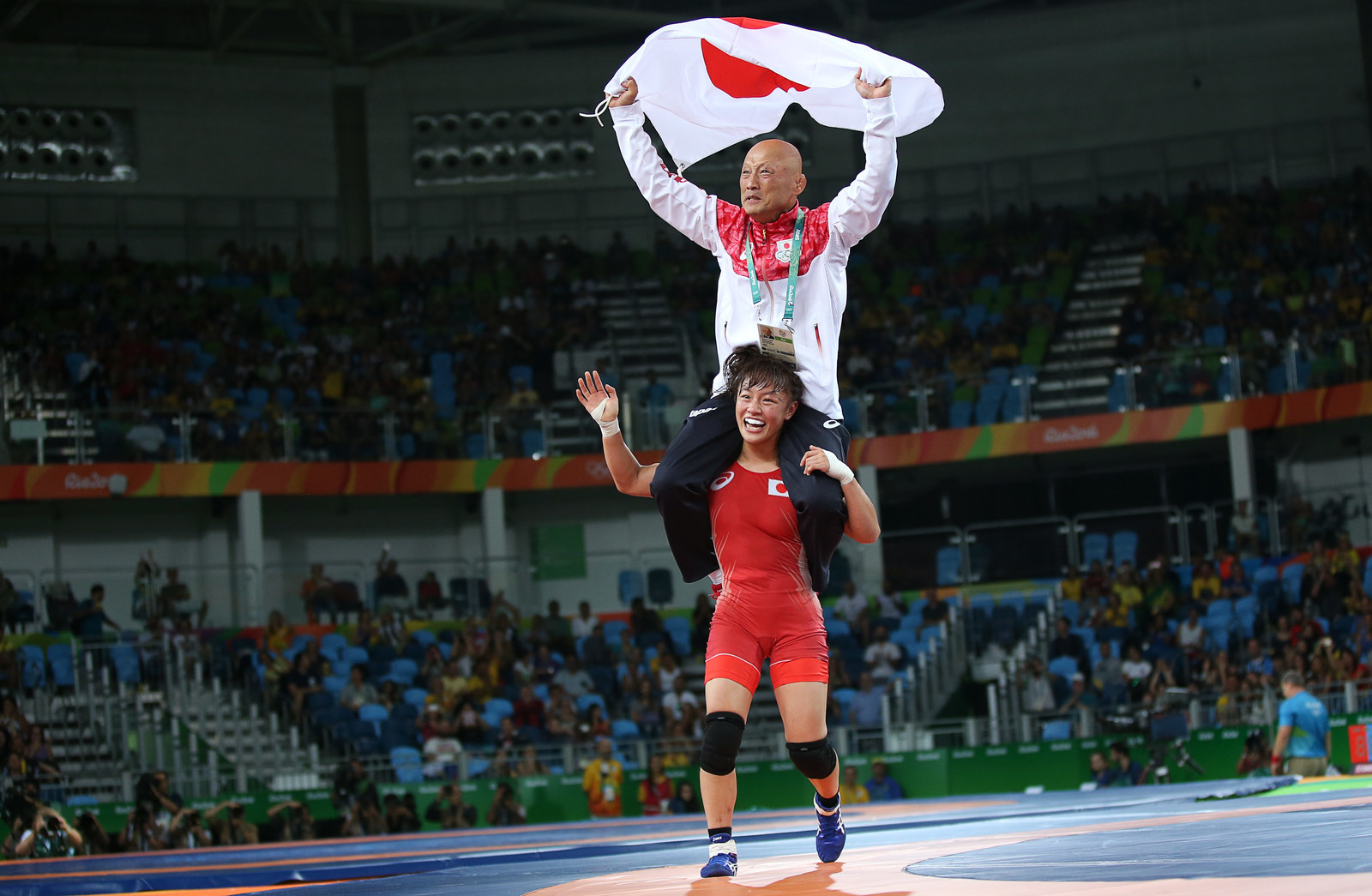 Look how badass he is.
Then on Thursday, another wrestler on Japan's women's team, Risako Kawai, won gold in the women's freestyle 63 kilogram wrestling.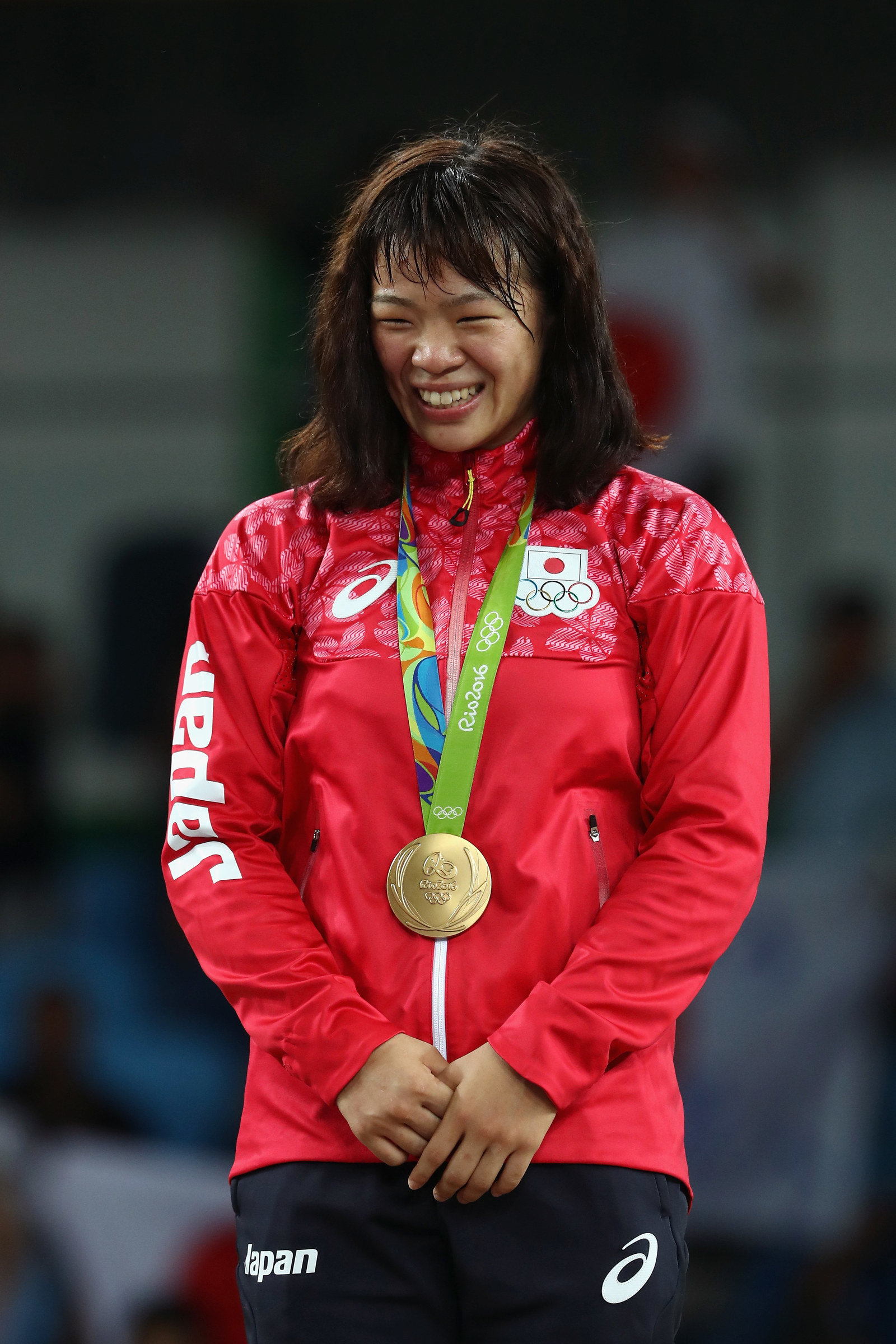 And yep, she also lifted Sakae on her shoulders.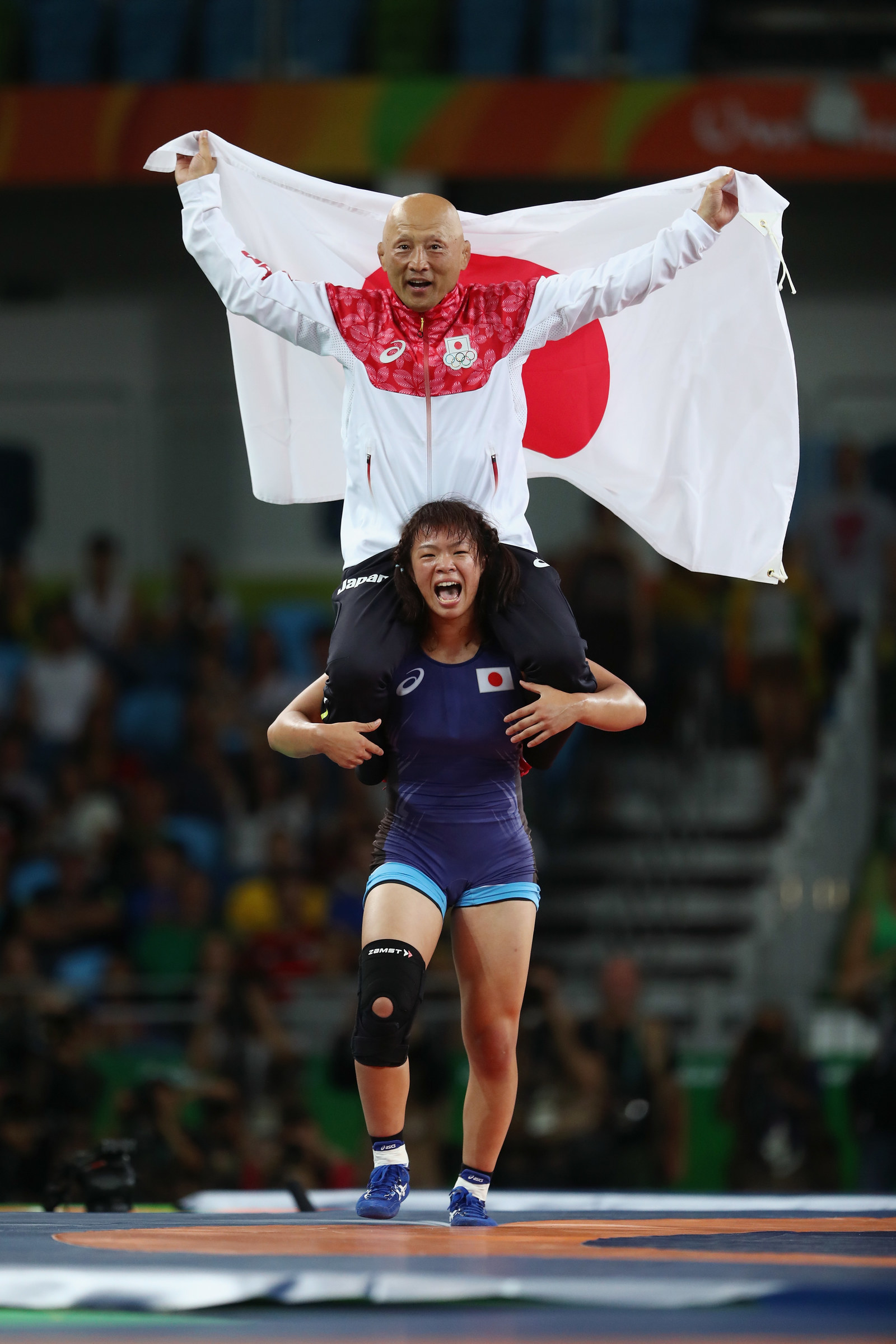 But only after slamming him to the floor.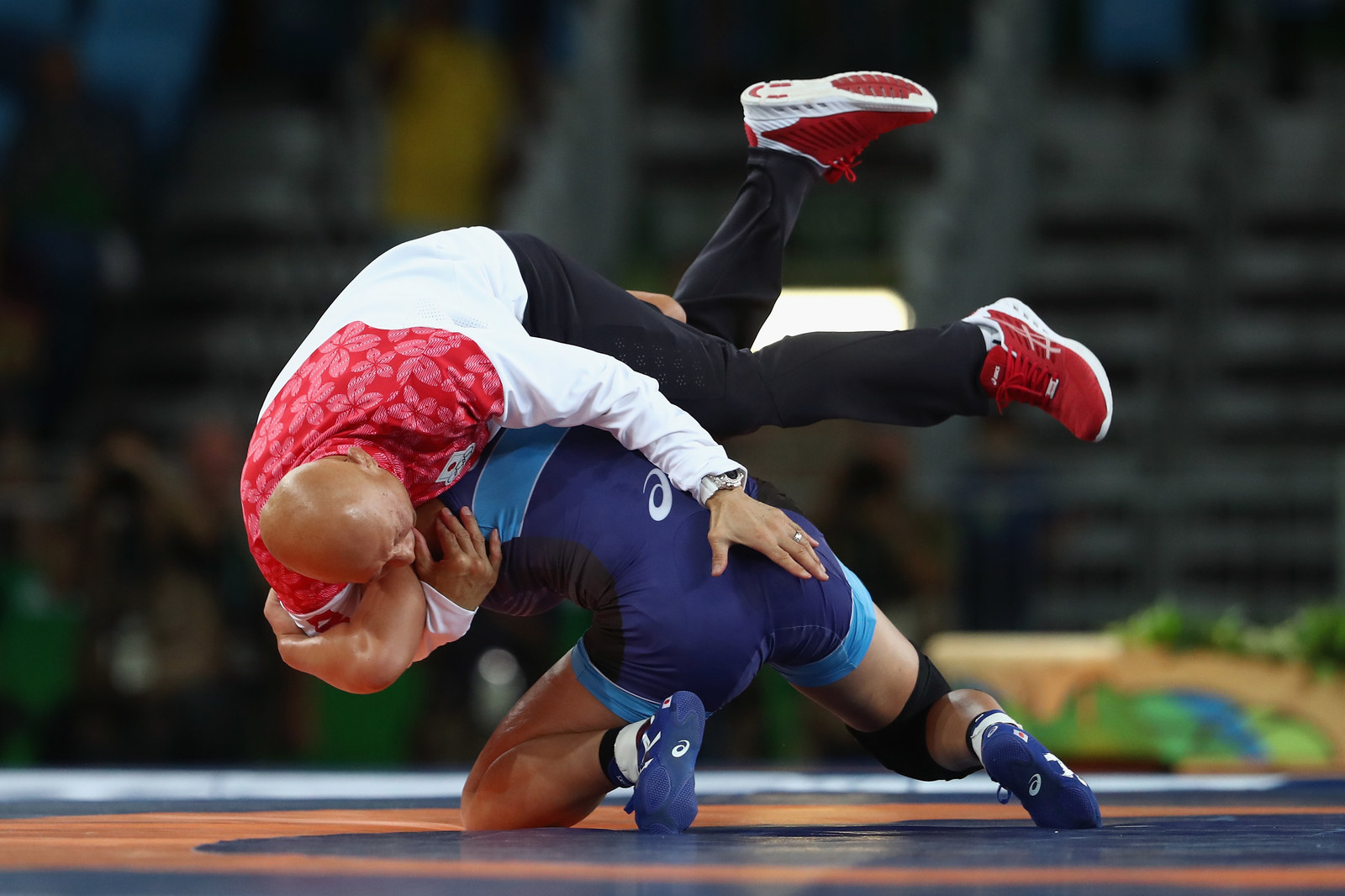 According to the Japan Times, Sakae had asked all his athletes to lift him on their shoulders if they won.