On Sunday, thousands of Russians gathered in cities across Russia to protest against Prime Minister Dmitry Medvedev.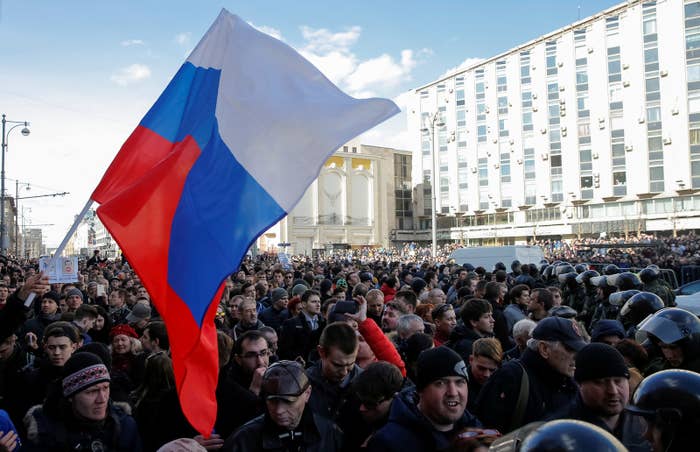 During the protests, certain trends among the participants began to appear.
Many people brought ducks with them — this was a reference to an old video made by Navalny, in which he used a drone to show that Medvedev's home includes a separate house in the middle of a lake, specifically for ducks.
Others brought along pairs of trainers — this was because Navalny credits noticing the prime minister's trainers as what sparked his investigation.
And of course, there were lots of memes.
However, it's photograph, which shows the arrest of Olga Lozina, that has become the iconic image of the protest.
Lozina, who described herself as "a graduate of Ioffe Physical-Technical Institute," told Meduza from a police station that it was unclear why she and her family were arrested.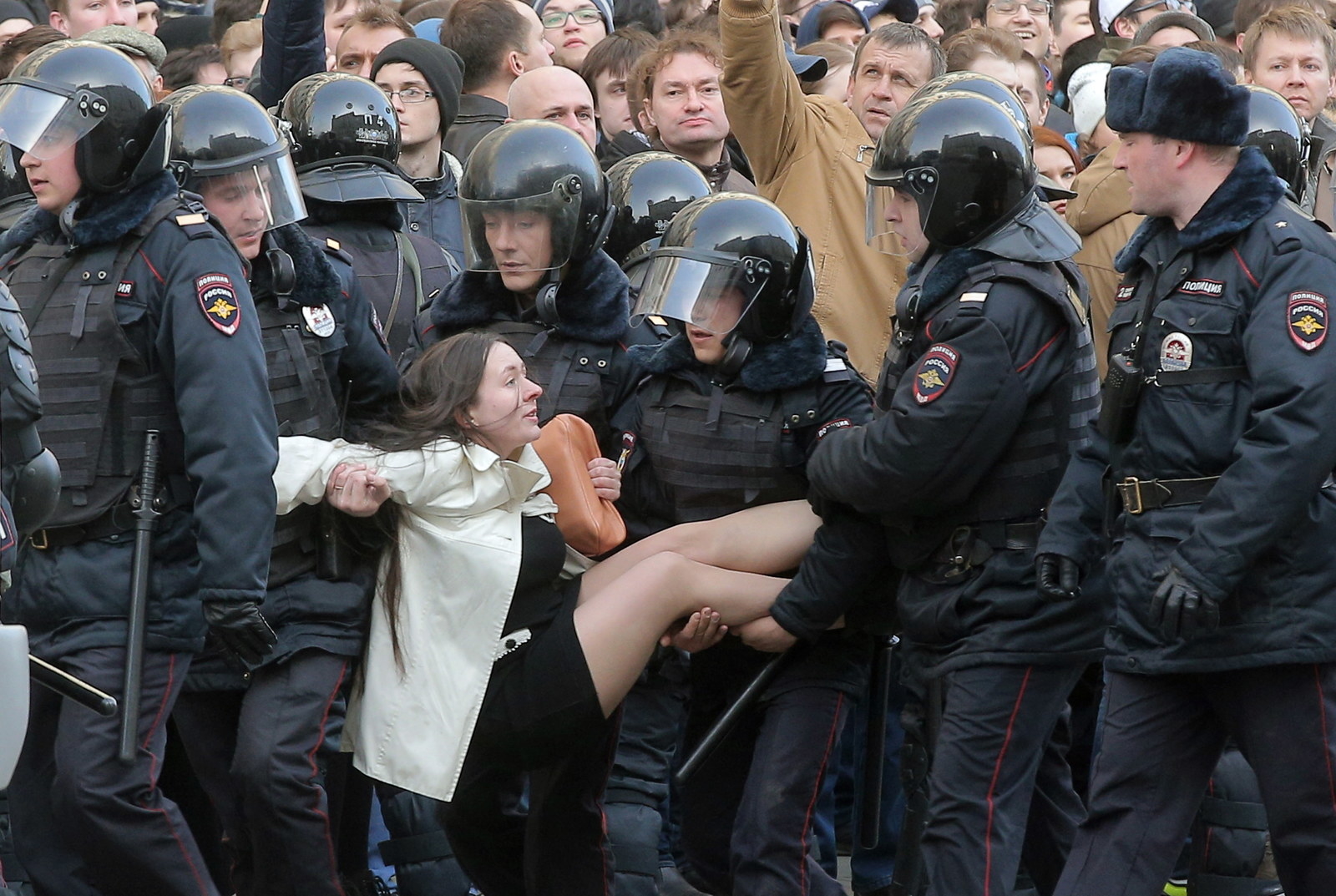 There was a flower bed there and I stood on it to see where crowds end. Riot policemen demanded that we immediately got off the flower bed. Everyone quickly got off; the last one to get down, a young man, got taken to the police van, his hands tied by the police. My mother was nearby, and asked the police: "Why did you grab him?" Then they grabbed my mother. And then my sister. They were all taken and I followed them, without even realizing that they were detaining me too.

I would not say that I was rudely detained — they carried me neatly enough. I would even go with them myself, had they told me why they were arresting me. But I did not even have time to ask. Then they threw us into the police van. We were brought to the Cheryomushki district police department and here we are now. They've told us nothing and we don't know when they'll let us go.
On Monday, Navalny was jailed for 15 days and fined 20,000 roubles for organizing the protest and resisting police orders.
The Russian government released a statement and criticized the protests, accusing the organizers of provoking violence. "We cannot treat with respect those who knowingly misled minors, in fact children, urging them and promising them some kind of rewards for taking part in an uncoordinated action in an uncoordinated place," said Dmitry Peskov, the Kremlin spokesperson, "thereby exposing their safety and even the lives of these children and minors."