A digital ad agency from Spain called LOLA MullenLowe recently teamed up with FELGTB, Spain's federation for LGBT rights, to take secret pride photos in Russia during the World Cup.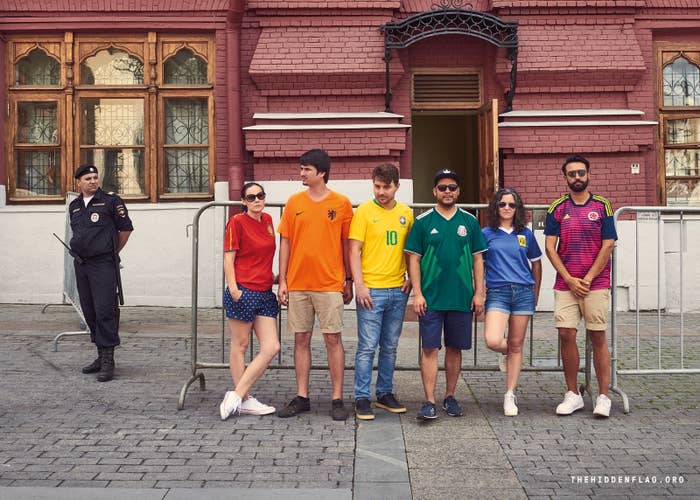 The photos have gone viral. The idea behind the project, called Hidden Flag, was to send a group of people from different countries to the World Cup, all dressed in different-colored football shirts.
The selection of shirts made it so that when the models stood in the correct order, the jerseys formed the pride flag.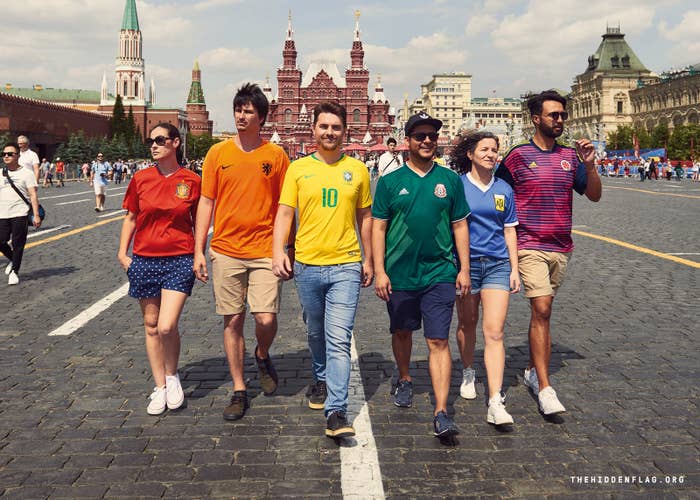 The project, according to the agency's website, is meant to be a stand against Russia's anti-LGBT policies.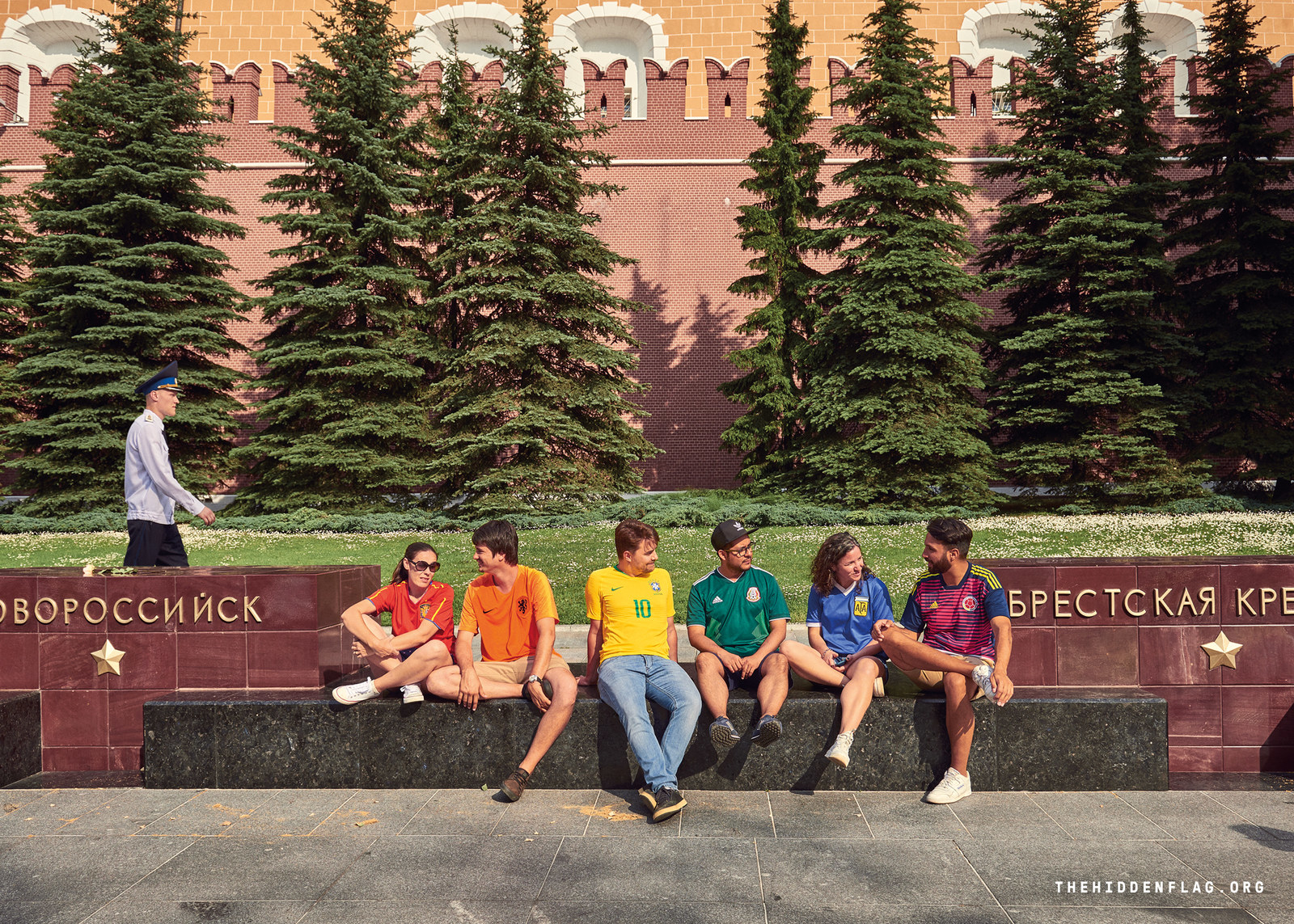 Sara Okrent, LOLA MullenLowe's head of communications, told BuzzFeed News that the organization wanted to come up with a safe way to protest Russia's policies.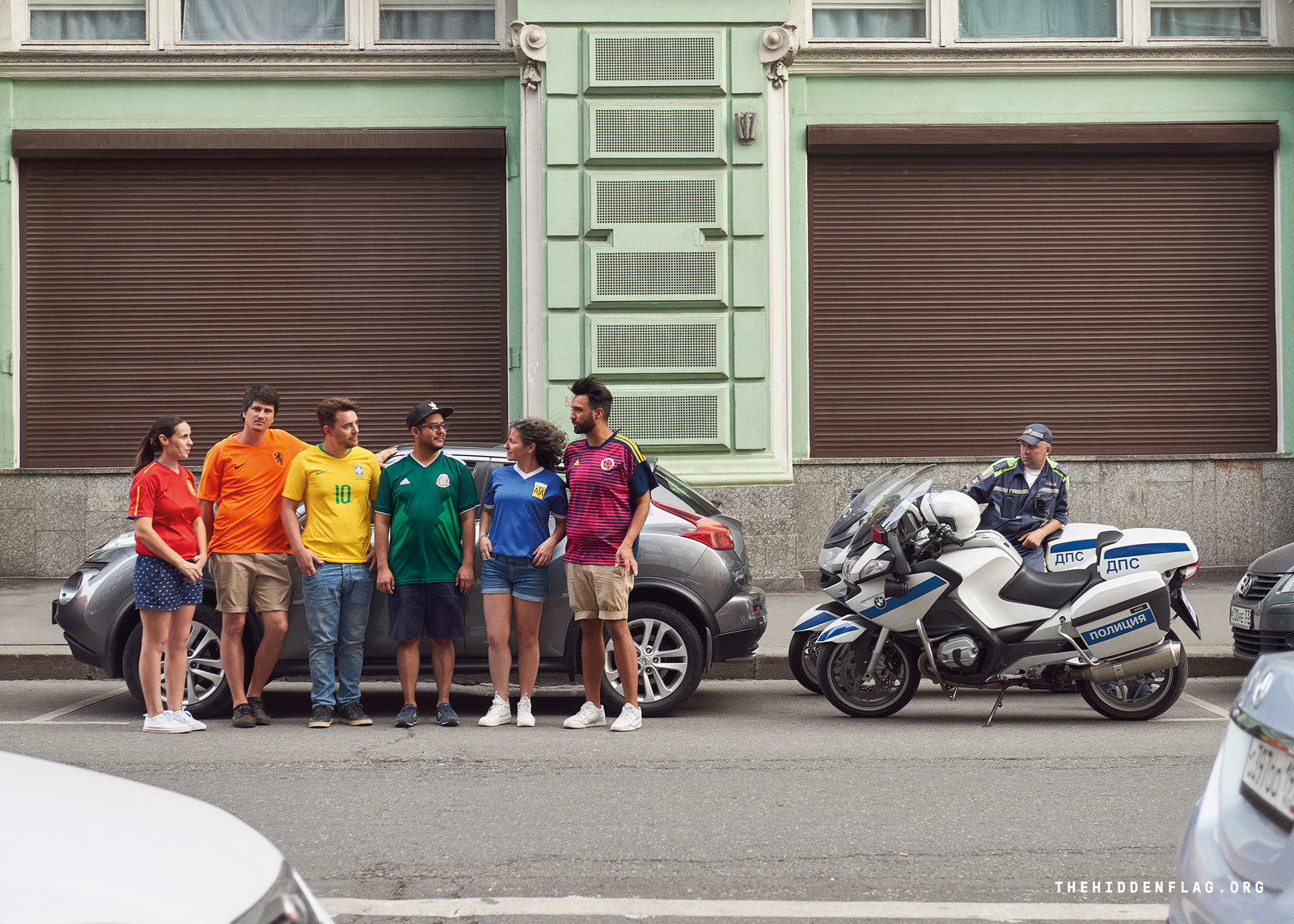 "Russia is a terrible place for LGBTI people and we wanted it to be safe for the volunteers," she said.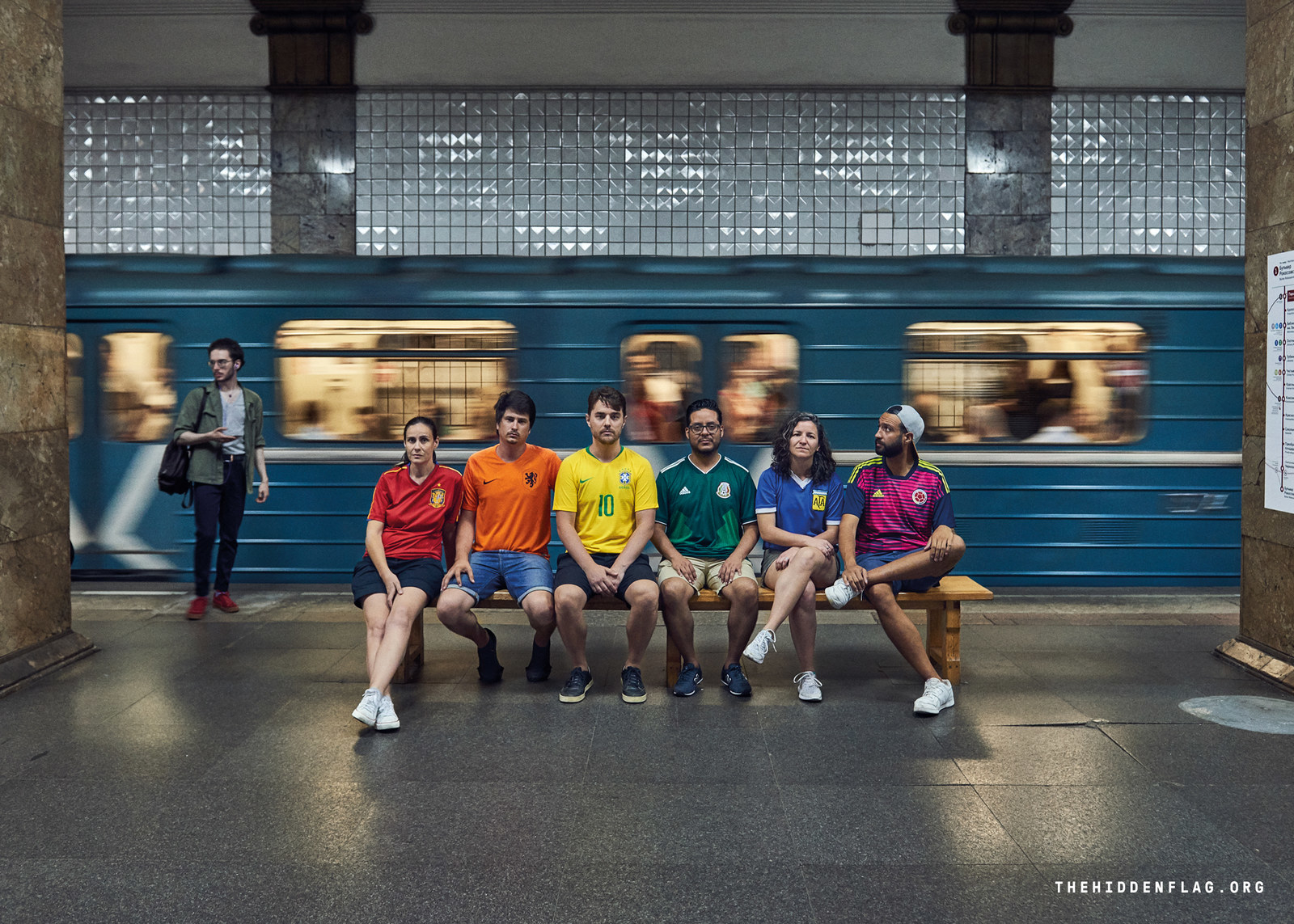 They came up with an idea that would allow volunteers to get in and out the country before the project was released. People were found through friends at the company and email callouts.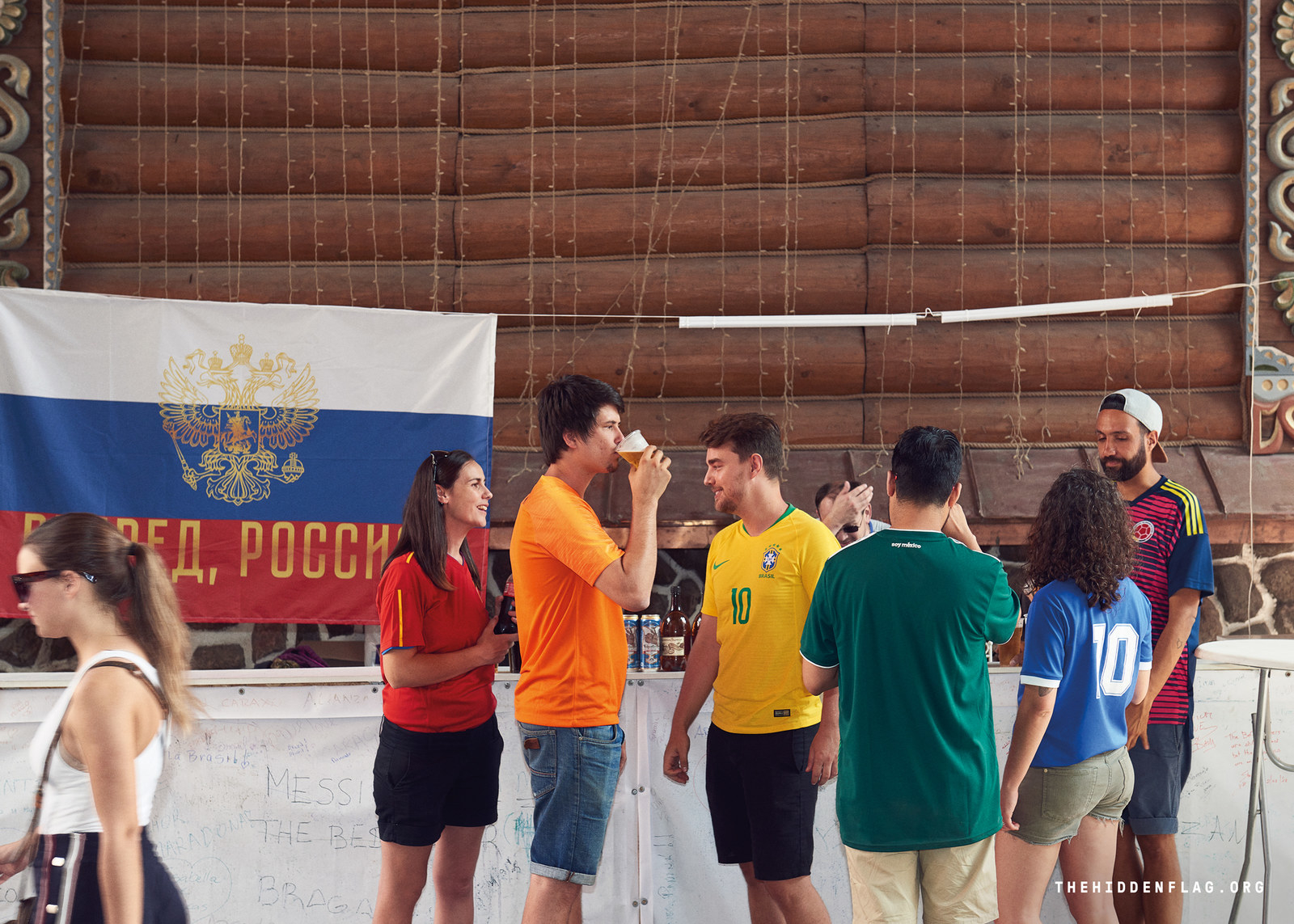 "It's been an amazing reaction, and feeling like part of something that could hopefully make change," she said. She added that she hoped the project would not only enact change in Russia, but among football fans, too.