A group of teens from Oahu, Hawaii, have recreated the iconic "I'll Make a Man Out of You" scene from Mulan.
Glenna Matauto, 17, told BuzzFeed News that the video was an assignment for her broadcast media class. She was told to re-create a movie scene, so she picked her favorite film.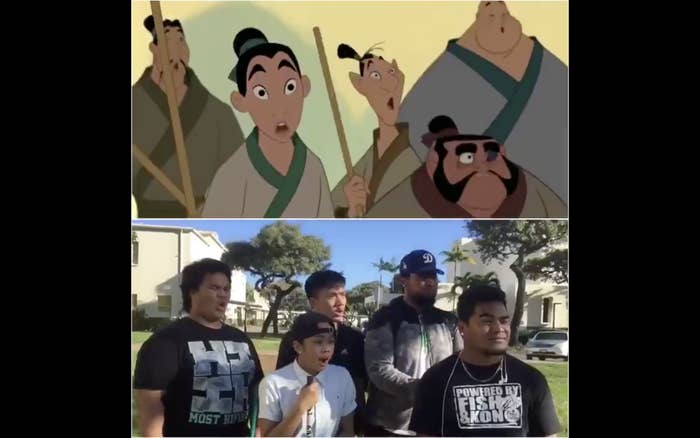 Matauto said the actors are all aged between 15 and 18 and it took about three days to film. She posted a load of the outtakes from the shoot to her Instagram.
After shooting, she put the video online thinking it might get some attention. However, she said she was "shocked" when it reached over 7 million views in two days. People loved the remake.
And loved the actors.
Matauto said that her favorite part was when the actor playing Li Shang hit the bags "because it took us a while to get it right."
She is already planning her next video.
But she hasn't got her grade for the Mulan video yet!
Still, the internet has spoken.