On Monday, the Facebook page "Humans Of New York" shared this man's touching account of life without his wife.
My wife passed away last January. We'd been married for 62 years. You caught me at a time when I've been thinking a lot about love because I'm reading Shakespeare's sonnets. The definition of love is elusive, which is why we write about it endlessly. Even Shakespeare couldn't touch it. All the greatest love stories just seem to be about physical attraction. Romeo and Juliet didn't know if they liked the same books or movies. It was just physical. After 62 years, it becomes something different entirely. My wife used to say: 'We are one.' And believe me, she was not the type of person to overstate something. Now that she's gone, I realize how right she was. So much of our lives were linked. We were very physical and affectionate. But we also shared every ritual of our life. I miss her every time I leave a movie and can't ask for her opinion. Or every time I go to a restaurant and can't give her a taste of my chicken. I miss her most at night. We got in bed together at the same time every night.
The widower's story has been liked over a million times. In response, users have taken to the comment section of the post to share stories about loved ones who have died.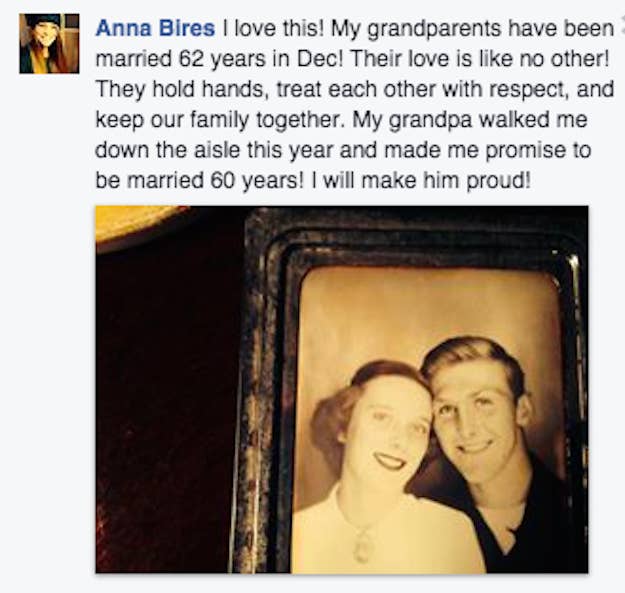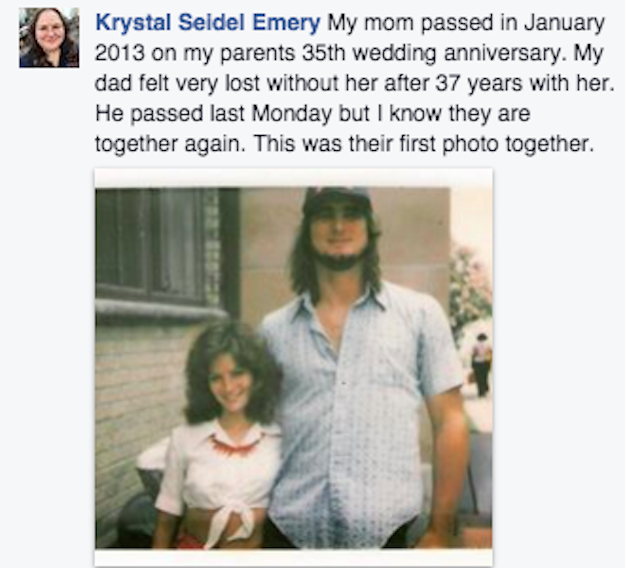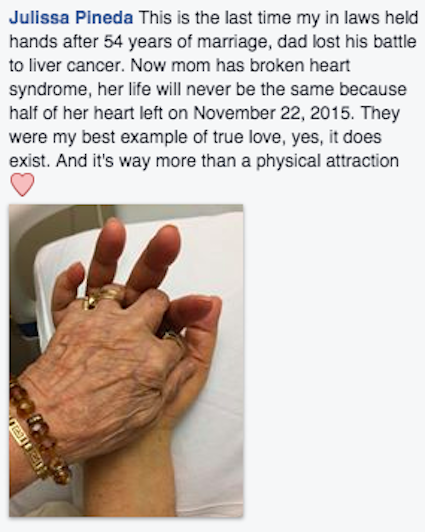 The comments are full people sharing stories parents, grandparents and themselves coping after the loss of love.