Last week, bachelor Quoc Trung eliminated contestant Minh Thu by not giving her a rose.
Thu asked Nhu to "come with me." Nhu appeared to agree and went to give back her rose, but Trung and the host tried to convince her to stay.
However, she handed back the rose, and she and Thu left together.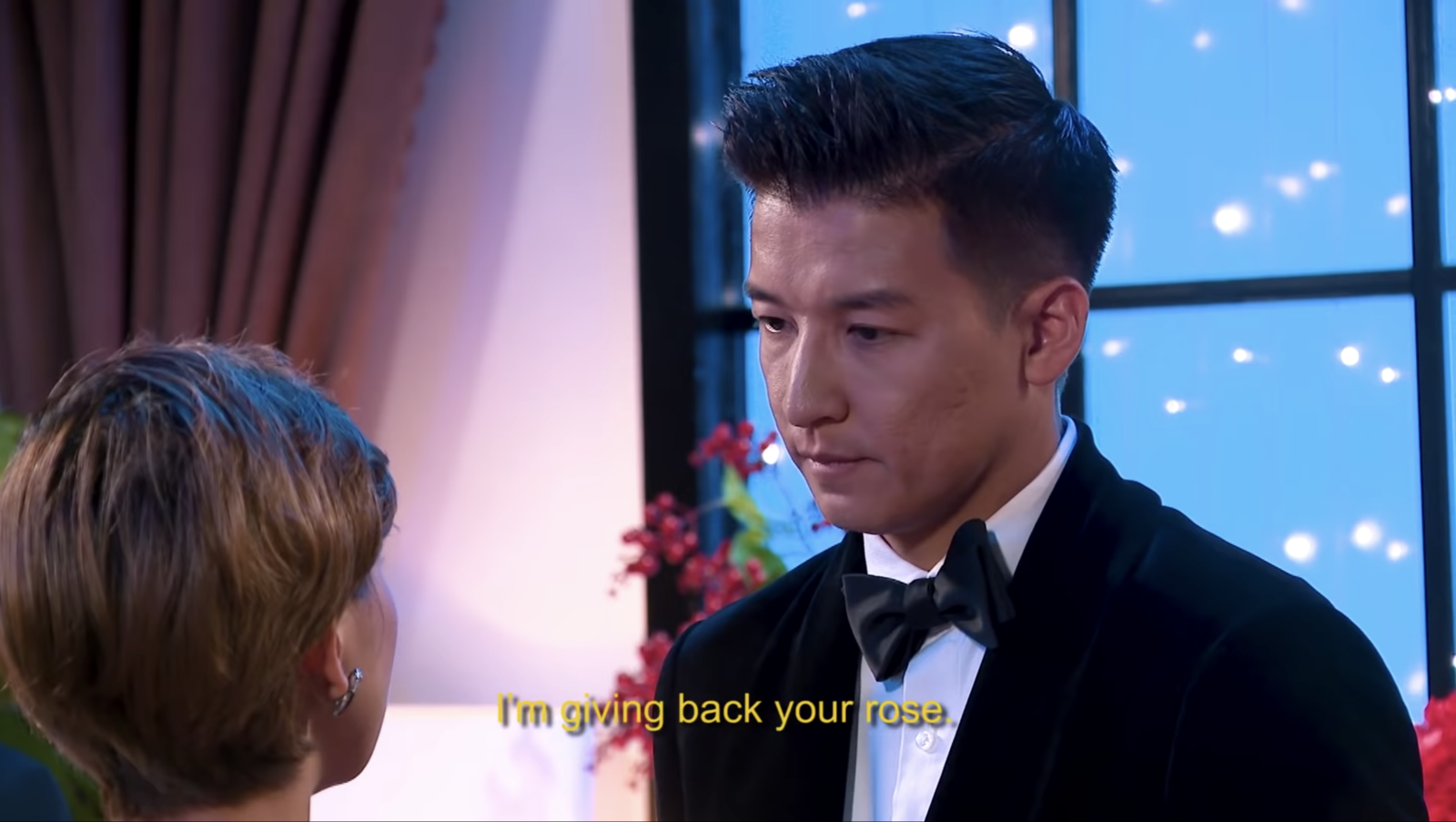 After being aired last week, the clip spread across social media.
People absolutely loved the confession.
And many said it was a real win for LGBT representation. In Vietnam, same-sex marriage is legal, but couples lack the same rights as straight couples.
Some people were mad at the host and the bachelor for trying to guilt Nhu into staying, or even suspected the dramatic moment may have been staged.
However, it was quickly discovered that following the dramatic exit, Nhu returned to the show, saying she had changed her mind.
This technically isn't the first time two Bachelor contestants have got together; two former contestants from The Bachelor Australia dated in 2016.
Anh-Thu, a senior story producer for the Vietnamese show, told BuzzFeed News that the scene was 100% real.
"From being able to witness this clip unfold firsthand on our show, I find that the true story here is that love defies labels and can develop in unexpected places in beautiful and complicated ways, and that being able to be true to yourself and having the courage to admit your feelings is powerful," they said.
"In the cynical age that we live in, it's very easy to believe these things are staged, but if you look at every contestant's face as well as the host's, you can tell this is 100% real. There aren't any fast cuts nor do we overplay the scene. This scene breathes on its own."