On Monday, German website WDR reported a story about a Chinese man who accidentally ended up in a German refugee camp.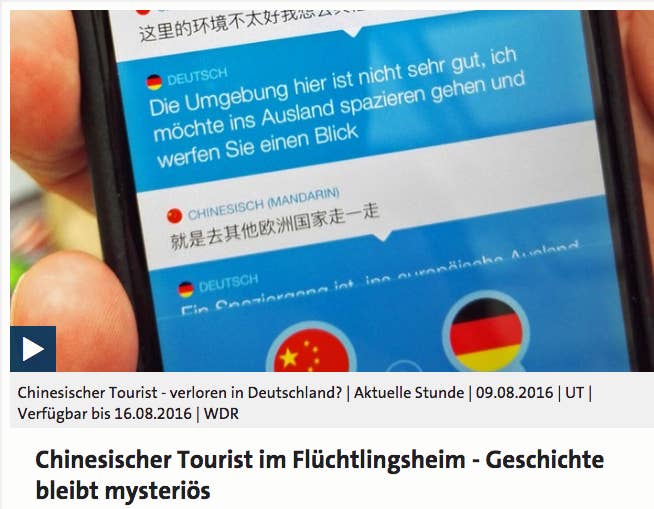 According to the website's report, a Chinese tourist was robbed shortly after he arrived at a Stuttgart airport in July. He tried to report the crime at what he thought was a police station near Heidelberg, but instead he reportedly ended up registering for asylum.
According to WDR, the man was bussed to Dortmund, where his passport and fingerprints were taken. Then he was taken to a refugee home in Dülmen. He was reportedly there a week before officials from the Red Cross noticed that the man appeared confused and out of place.
The report states that the man was taken to a local Chinese restaurant where it was determined he spoke Mandarin, and then with the help of a translation app, officials discovered he was not seeking asylum, but just wanted to travel to Europe.
The story was quickly picked up by multiple international outlets.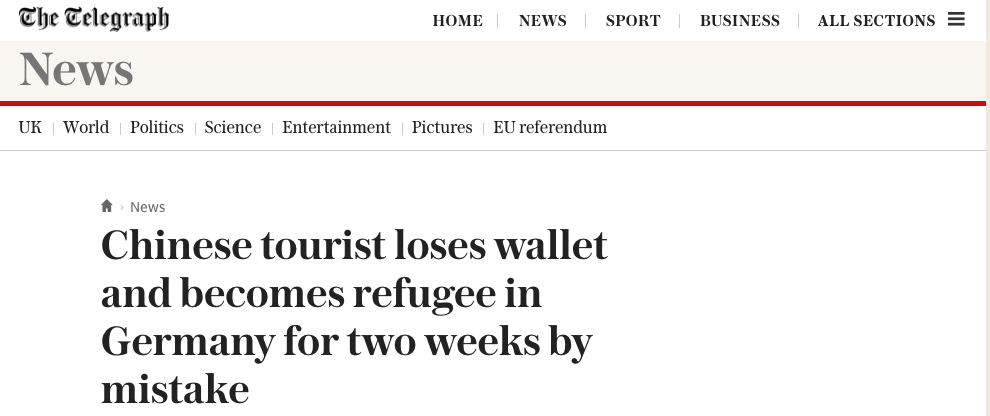 And after a few hours, Chinese media — the first outlets to report that the man is from Beijing — began to pick up the story as well.

Then, on Wednesday, his story was even made into animation by Taiwanese news site Apple Daily.
However many details surrounding the story still remain unclear. As of this week, official statements from the towns involved have conflicting accounts of what happened. Here is what BuzzFeed News has been able to piece together.
In the earliest reports, the Chinese tourist was only being referred to as "Mr L." The Telegraph wrote: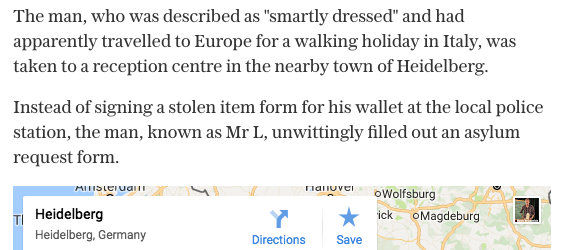 Then Bild reported his first name as Junlieng. But it still didn't provide a complete surname.
The Shanghaiist then gave the man a surname, referring to him as Mr. Lu. But they didn't provide a source. All sites by the point were reporting his age as 31 years old.

Then a Reuters TV video published a scan of his passport, even though it still referred to him as Mr. L.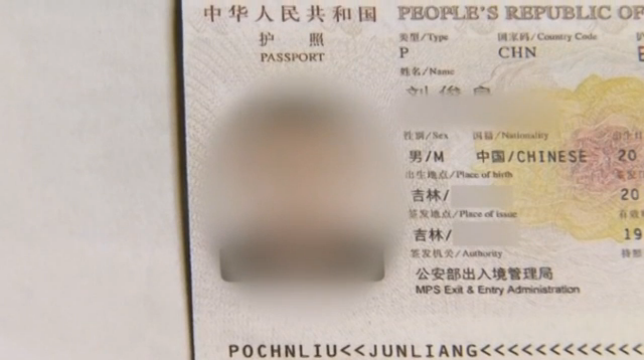 BuzzFeed News attempted to contact Schluetermann, the German Red Cross member, but he told BuzzFeed News he could not comment about confidential information.
Every outlet reporting on this story is using the same blurred image, credited to a photographer named Marco Stepniak. When Stepniak was contacted by BuzzFeed News, he said he was unaware of the story.
Later in the week, German sites began reporting that the man had help from a translator filling out his forms, so he actually knew full well what was happening to him.

At this point, Chinese news site NTDTV claimed it had acquired the man's documentation, which showed a signature, proving his surname was not Lu but actually Liu.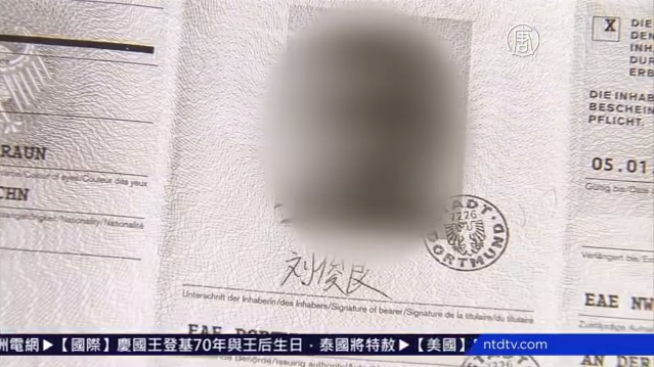 And then another document reportedly obtained by Ifeng News apparently revealed his age was 30 and not 31, and that he was from Jilin, not Beijing.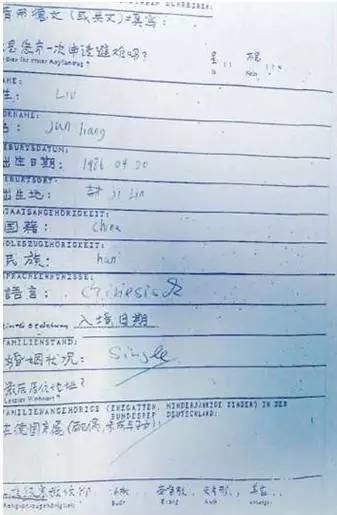 Then on Wednesday, Liberty Taiwan also suggested that the man may have known he was applying for asylum because he appears to have filled out the form in Chinese. Also, to support this fact, a Chinese version of what appeared to be the form started circulating online.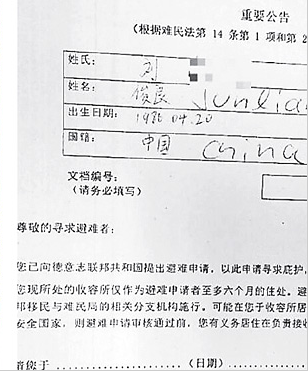 Now Bild is trying to find Mr. L via an online campaign that's been posted in Mandarin. It's offering him a proper hotel room for his visit to Germany.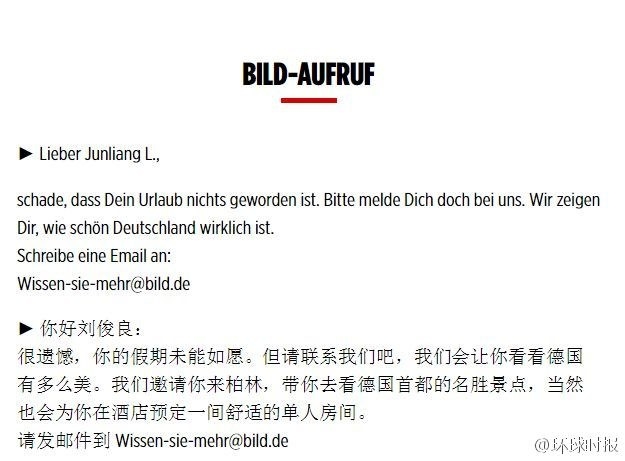 Making this already confusing story even more so, the town of Heidelberg — the town WDR reported as having shipped the Chinese tourist off to a refugee camp — issued a statement saying the man was never robbed in the area, nor did he ever apply for asylum.

BuzzFeed News contacted the local councils that would have dealt with Mr. L.'s case and received conflicting reports of how exactly he arrived at the refugee home in Dülmen.
A representative for the city of Karlsruhe told BuzzFeed News the man was indeed in Heidelberg and that he had a translator with him when he signed initial documents. They also stated that he arrived with a group of other Chinese people.
Our authorities can confirm, that the man arrived with six other Chinese people in the afternoon on July 4, 2016, at our initial arrival center for refugees in Karlsruhe.

He as well as the six other Chinese people's names were registered at the gate.

This center is exclusively for refugees. Therefore only people who claim that they want to apply for asylum would be given access.

On July 6, 2016, he was brought to our central registration center in Heidelberg.

These Centers are run by the Land of Baden-Württemberg, one of the 16 states in Germany.

In the refugee center in Heidelberg, he signed the official form, that he is asking for asylum. This is not yet an application for asylum, but an instruction what he is going to do.

He hereby was supported by a mandarin speaking translator from the Federal Office for Migration and Refugees (Bundesamt für Migration und Flüchtlinge).

According to the distribution basis for refugees, he had to go to Dortmund, Nordrhein-Westfalen. Therefore, he left the next day.

For his trip to Dortmund he got a train ticket and got on the train by himself, that means, that he was not escorted.
After Karlsruhe, Mr. L. is said to have traveled to Dortmund. BuzzFeed News contacted the local council and was provided with another timeline of Mr. L.'s movement and more details. According to Dortmund council, here's Mr. L.'s timeline:
• July 6 — He registers in Karlsruhe and has his passport and visa taken. The EASY System — which records and distributes those who intend to apply for asylum — sends him to Dortmund. He buys his own train ticket and goes there.
• July 7 — He arrives in Dortmund at European Homecare and he signs and fills in all required paperwork, which is in "Chinese," according to the council.
• July 12 — He's transferred to Dülmen, where he waits to be homed.
• July 15 — The center in Dortmund receives an email from Dülmen asking for a copy of his papers. In the email is an attachment of a signed form saying Mr. L. wants to cancel his application to seek asylum due to an error. Dortmund still has no paperwork from Karlsruhe and begins to suspect something isn't right.
• July 25 — His paperwork from the Karlsruhe center arrives in Dortmund, including his passport and visa.
• July 26 — Dortmund sends a copy to Dülmen.
Dortmund council said that after Liu was freed, he was sent to Frankfurt to obtain new travel documents.
So, let's sum this all up.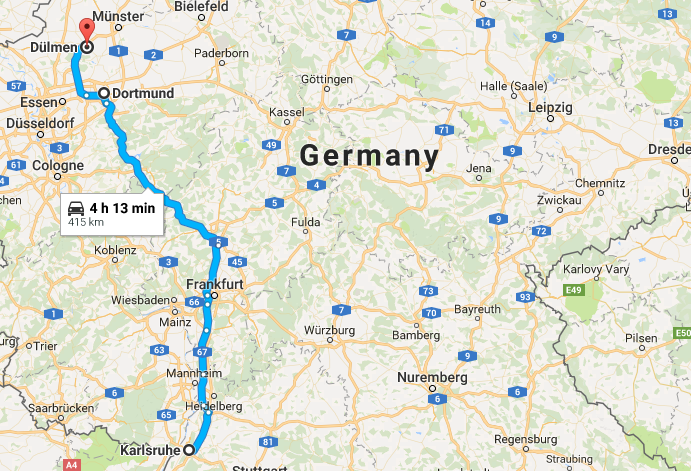 Tl;dr: This man apparently exists and nobody knows anything for certain. But it's definitely not for lack of trying.