This Woman Asked Her Crush About The Vikings And It Became A Huge Meme
It has been going on for months.
Back in March, 21-year-old Caitlin Whitlock was going through her old things at her parents' house when she found an old book, American Girl's A Smart Girl's Guide to Boys.
In the book, she found a page with tips on how to talk to boys. One of them suggested you say, "I wish they'd teach us more about Vikings."
Whitlock told BuzzFeed she thought the advice was hilarious, so decided to try it out on a friend. She shared the results to Twitter, where it has been liked over 60,000 times.
The book's advice was quickly picked up by others, who tried out the line on their own friends and love interests.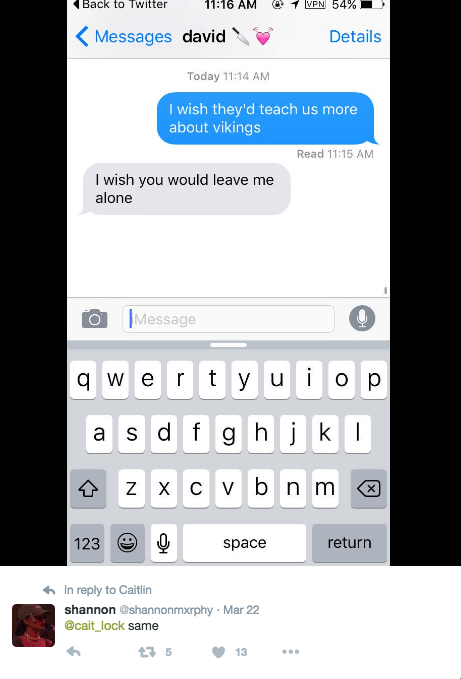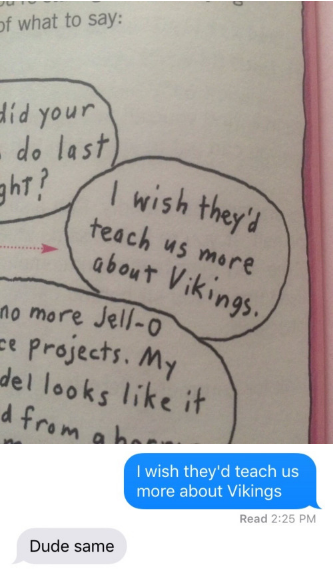 It just kept going.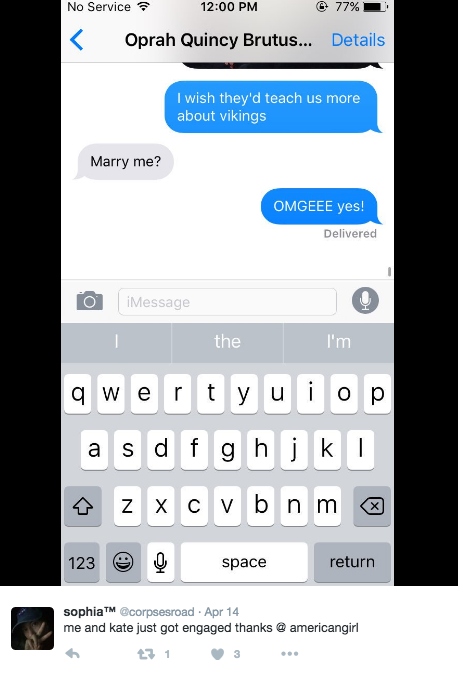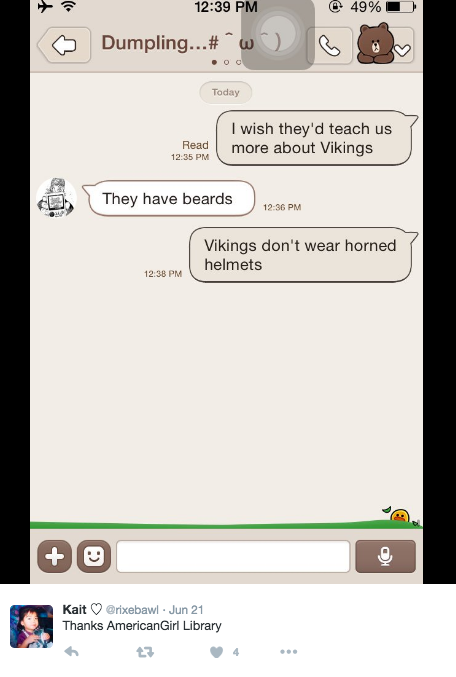 It's a huge meme.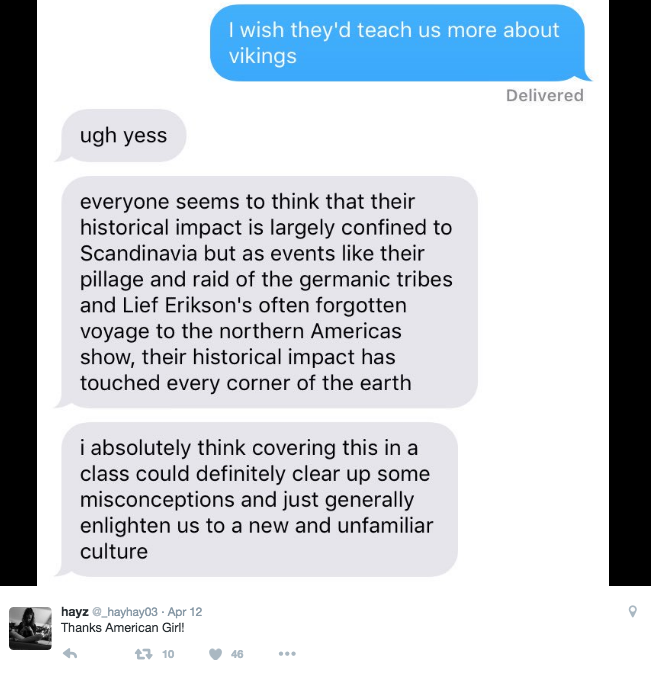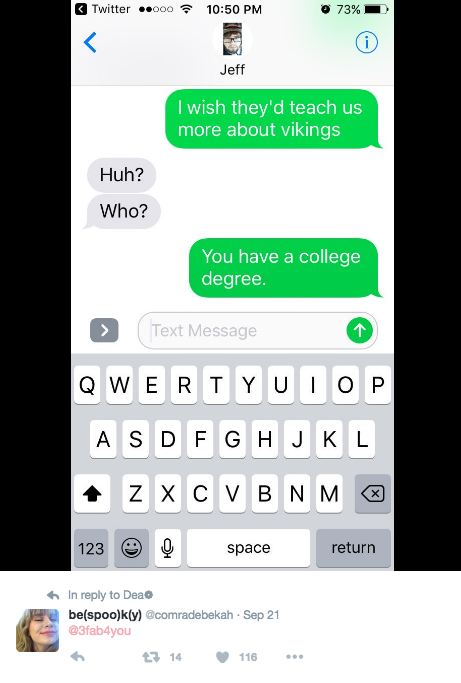 Whitlock said that she loved how the tweet had inspired a lot of people to text their crushes and strike up a conversation.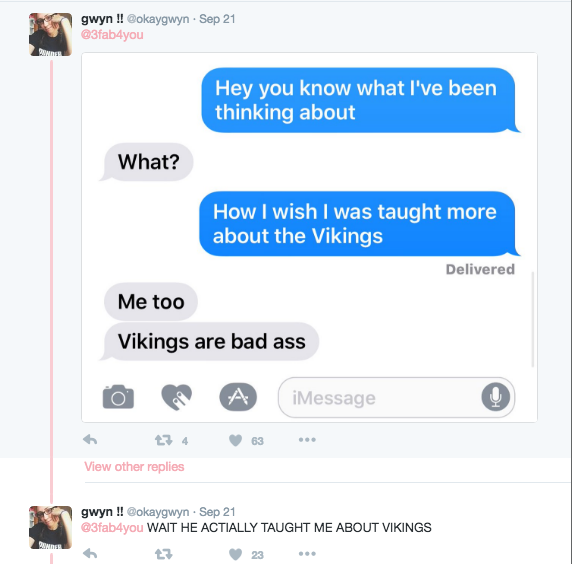 Whitlock also said that the friend she ended up texting actually got really into the conversation. "He later texted me about how much he loves Vikings and how his ancestors are related to them," she said. "So I guess it really did work!"