Last week a number of teens posted tweets calling out Instagram meme pages for stealing their photos.
Tweets about the photo thefts have gone super viral.
All of the stolen posts seem to follow a similar pattern. First, a person with a fairly small following shares a tweet on their personal account.
Then an Instagram meme page takes the photo and posts it without permission, usually with the caption changed to something sad or heartwarming.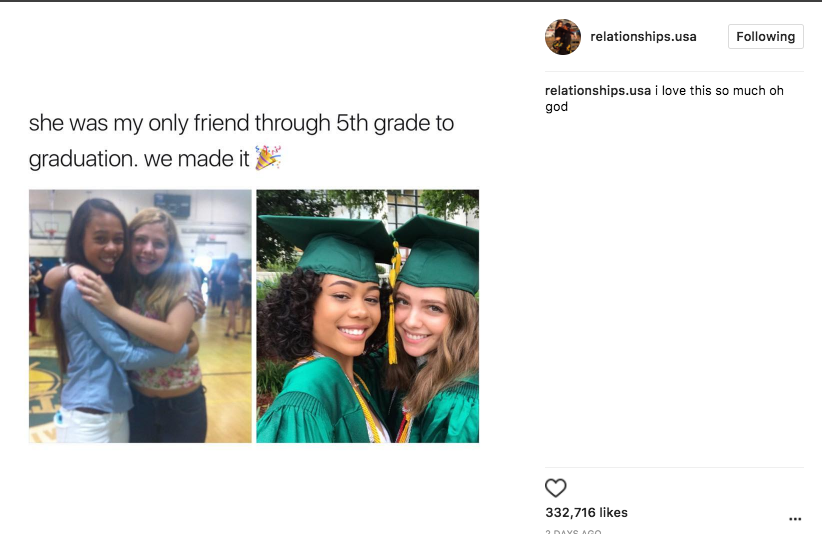 After two tweets about the stolen photos went viral, other people came forward to say the same had happened to them.
BuzzFeed News reached out to @relationships.usa's personal account after they identified themselves in a series of tweets mocking @christenrhule.

The owner of the account identified themself as a 16-year-old who asked not to be named for fear of harassment. They told BuzzFeed that they stole @christenrhule's tweet because they wanted a "bop."
"Her caption would've never brought attention to the post," they said. "It was my first time doing it. I don't plan on doing it again."
They said they took the tweet because they like running a page that makes people happy and entertains their followers. "I'm a nice person," they said.
When asked if they'd take down the tweet, they said they had not been asked to by @christenrhule, and that they would only do so when asked.
The owner of @transformationfeed, the page accused of stealing @ochoa_06's tweet, also identified themself as a 16-year-old and told BuzzFeed News someone else made the post.
The owner of the @course Instagram page identified himself as an 18-year-old from Toronto named Hasan. He told BuzzFeed News that he is a part of a network of meme pages that have previously shared passwords and sometimes content.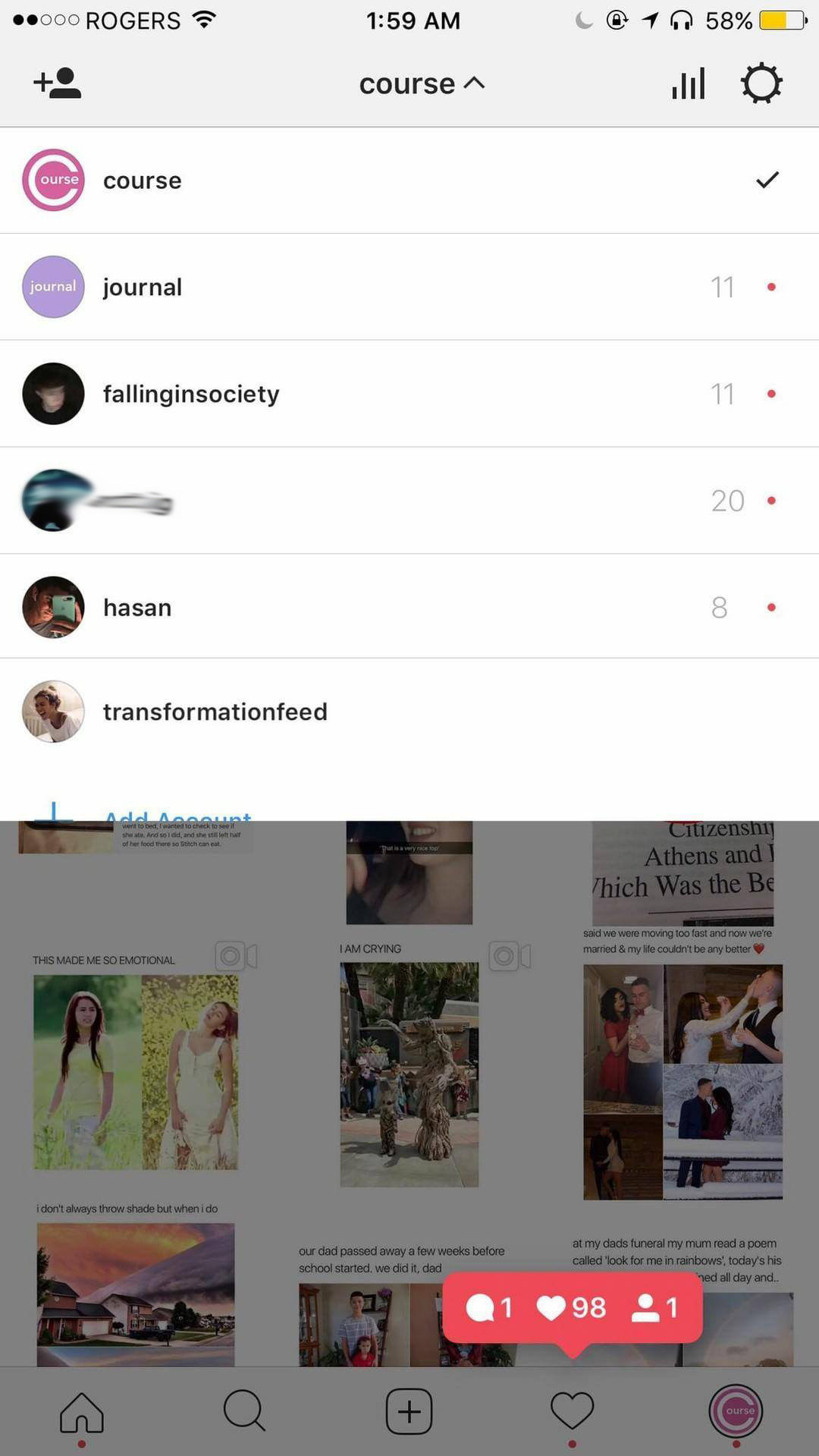 Hasan said it wasn't him who took @ochoa_06's tweet for the post that appeared on @transformationfeed. He said he, @transformationfeed, and @relationships.usa are friends and that the whole thing was a big joke.
"It all started when relationships.usa needed a post that was heartwarming so he went on Twitter and found that tweet and changed the caption," Hasan said. "Because heartwarming posts get more engagement. I thought it was real and reposted it, until people started DM'ing me and I got confused."
Hasan provided screenshots appearing to show that after he discovered the post was fake, he went onto Twitter and direct-messaged the original poster, getting permission to keep using the photo. However, in a later update on his Instagram story, he said he had deleted the photo after pressure from followers.
Shortly after BuzzFeed spoke to Hasan, his account was suspended for an unrelated incident.
While this has been going on, other meme accounts have been encouraging followers to "expose" @transformationfeed and @relationships.usa.
The response from those who have had their photos stolen has been mixed. Anthony Ochoa, the 17-year-old Hasan messaged for permission, told BuzzFeed News that he didn't really mind the fake post that used his tweet remaining up.
However, others who have photos stolen aren't as forgiving. Janelle Mughannam, a 22-year-old YouTuber from California whose photo was also stolen, told BuzzFeed News that when her Instagram followers alerted her to the theft she found it "disrespectful."
@transformationfeed and @relationships.usa both said the stolen posts were isolated incidents. However, BuzzFeed News has identified other posts on their pages with altered captions. For instance, this tweet by @huskykyle appears with different captions on both pages.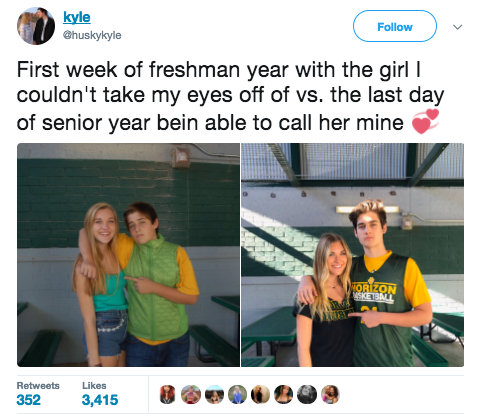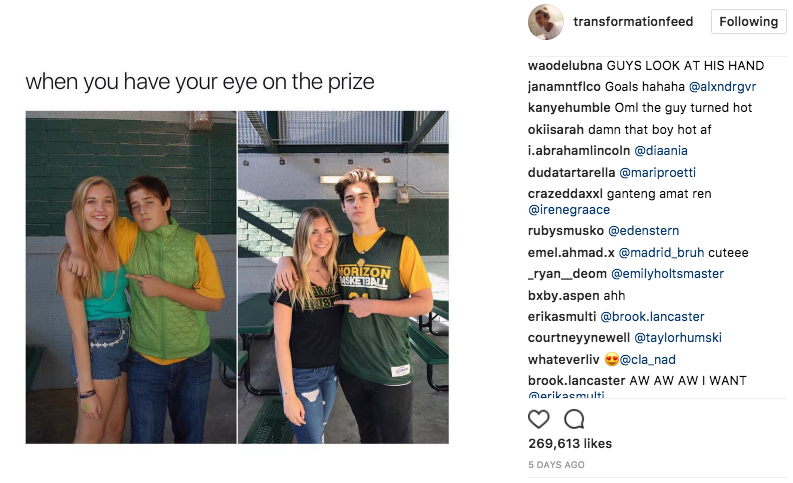 BuzzFeed News has contacted both pages about their use of @huskykyle's tweet.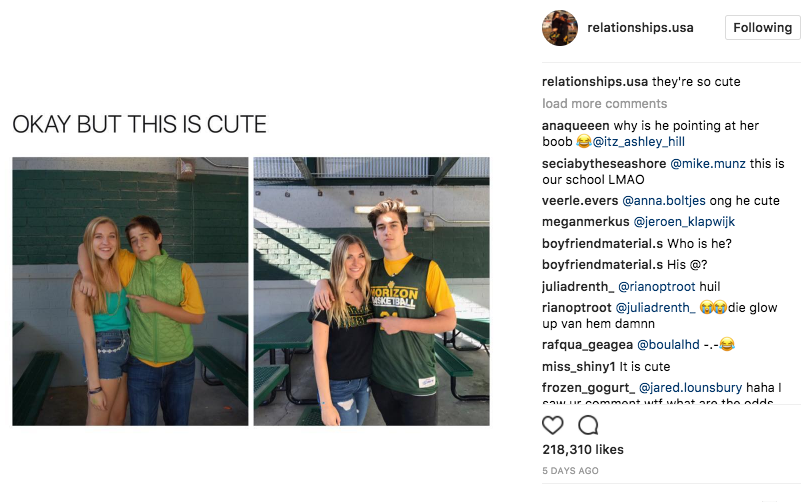 A spokesperson for Instagram said it decided to disable the @transformationfeed account when it became aware of the stolen post.
"The account you flagged has been disabled – and I believe had already been reported and disabled by the time you asked about it," the spokesperson said. "Posting unauthorized photos or videos is a violation of Instagram's Community Guidelines, and we encourage people to flag instances through our in-app reporting tools."
However, at time of publishing, @transformationfeed is back up. The @relationships.usa and @course accounts are also still live as of publishing.