A student and activist from Sweden apparently stopped the deportation of a man to Afghanistan by refusing to take her seat on a plane and livestreaming the protest on Facebook.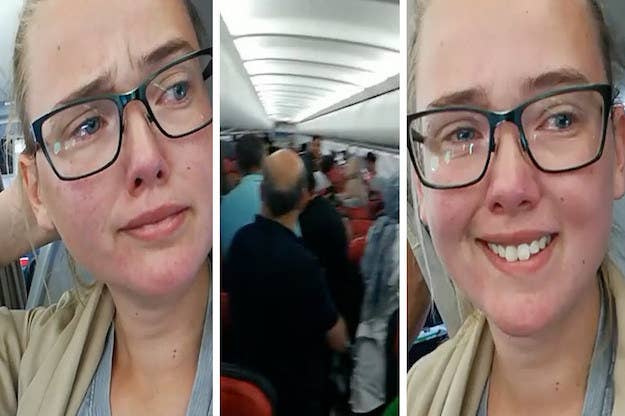 Elin Ersson, who according to her Facebook profile is a student at Gothenburg University, bought a ticket from Gothenburg to Istanbul. Also on board the plane was a 52-year-old Afghan man who was being deported. Ersson said she believed if the man were to be sent to Afghanistan he would be killed.
Throughout the video, which lasts around 14 minutes, passengers on the plane can be heard telling Ersson to sit down, and at one point someone tries to grab her phone. She is also encouraged to stop by flight attendants.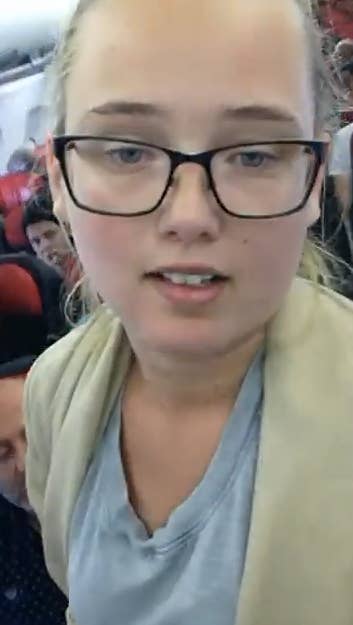 Just after five minutes into the video, a man speaking with an English-sounding accent confronts Ersson, telling her she is upsetting people, and tries to grab her phone. It is apparently returned to her by a flight attendant, and other passengers can be heard protesting the English-sounding man's actions.
At one point a large number of passengers are shown to also be standing. It's unclear whether this is in solidarity or in frustration.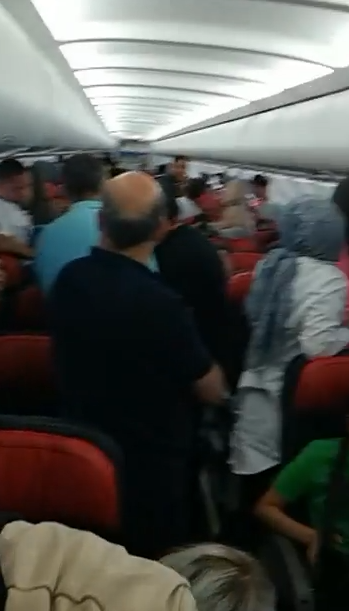 Just over 10 minutes into the video, a flight attendant tells Ersson both she and the 52-year-old "will not fly."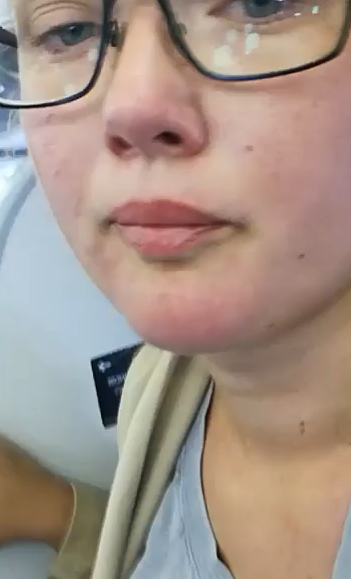 As it becomes clear the man is leaving the plane, applause can be heard.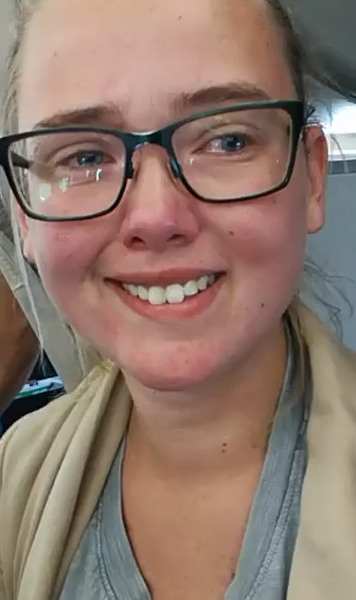 After she is sure he and his belongings have left the plane, Ersson also leaves to be met by Swedish authorities. This is when the video stops.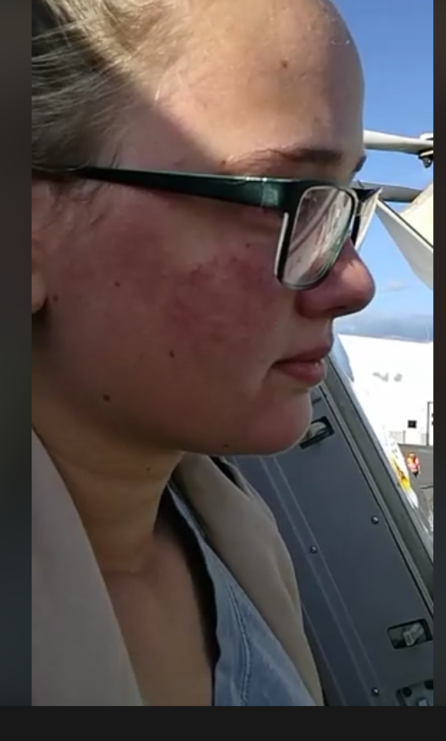 She later posted to Facebook, "The deportation was interrupted. That's all I know. I'm going to turn off phone my phone now."
Since being uploaded on Monday, the video has been viewed more than 2 million times. Most of the responses are overwhelmingly positive.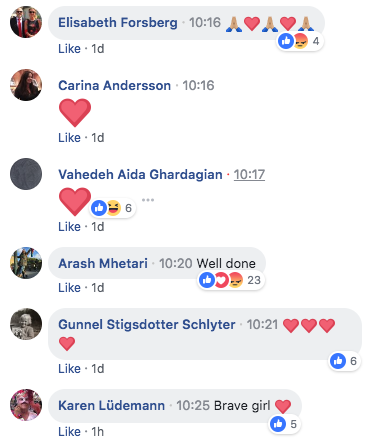 And Ersson's actions have been praised across the internet.
However, some have criticized her for stopping what they see as a fair and legal process.
And following Ersson's video, European media have reported that the man will still be deported, and she could face jail time for her actions.
BuzzFeed News has reached out to Ersson and the Swedish prison and probation service for comment.