Hamza Mahi is a 21-year-old from London. He is currently studying at the University of West London.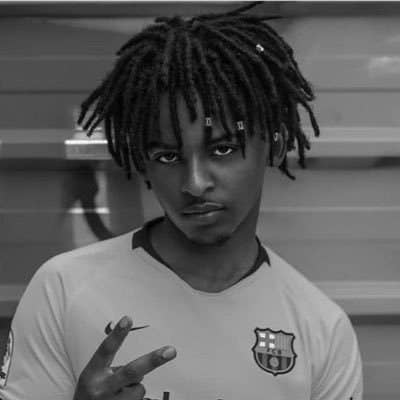 Mahi told BuzzFeed News that a few months ago he was walking to class when he was asked if he'd mind having his photo taken for promotional reasons. He said sure.
"So we take the pictures then we talked a bit about what course I do and that's pretty much it," he said. "He told me he might use our picture for the website and made me sign this paper."
A couple days ago, one of Mahi's friends spotted his picture on a university television.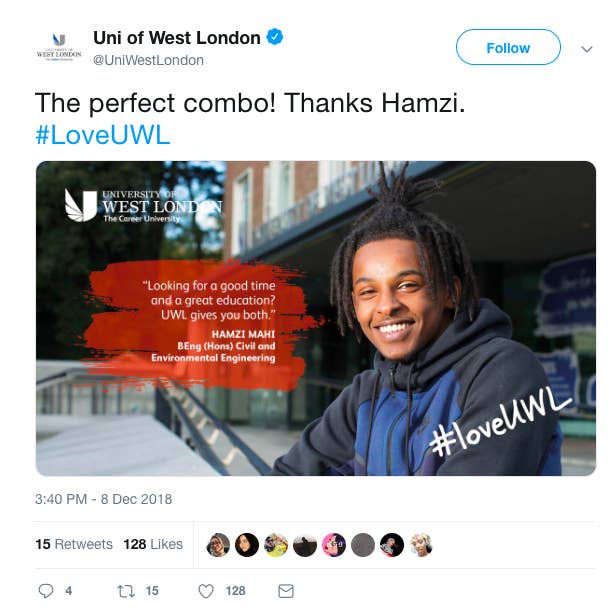 He said he was annoyed, so he found the picture on the university's Twitter and called it out.
People found it hilarious. Since being posted on Monday, the tweet has been retweeted over 17,000 times.
Like, people lost it.
A number of people shared similar experiences they'd had with their universities.
Mahi said he was amazed by the attention the tweet got.
"I remember I went jiu-jitsu having like 5-6 retweets. I came out with like 4k retweets," he said. "Even my phone started playing up."
Mahi said that following the tweet, the university contacted him about changing the photo or quote.
In a statement to BuzzFeed News, a spokesperson for the University of West London said that they have reached out to Mahi to clarify what happened.
"We have reached out to Hamza to clear up this misunderstanding.
When we photographed Hamza we asked him for some comments about what he loved about studying at UWL, explained how we would be using them and included them in the form he signed.
We really value feedback from our students and it has helped us to become a top 50 UK University. We'd love to speak to Hamza to fix this and to make sure he is happy."