On Wednesday, a 600-foot statue of Indian independence hero Vallabhbhai Patel — commonly known as Sardar Patel — was unveiled in his home state of Gujarat.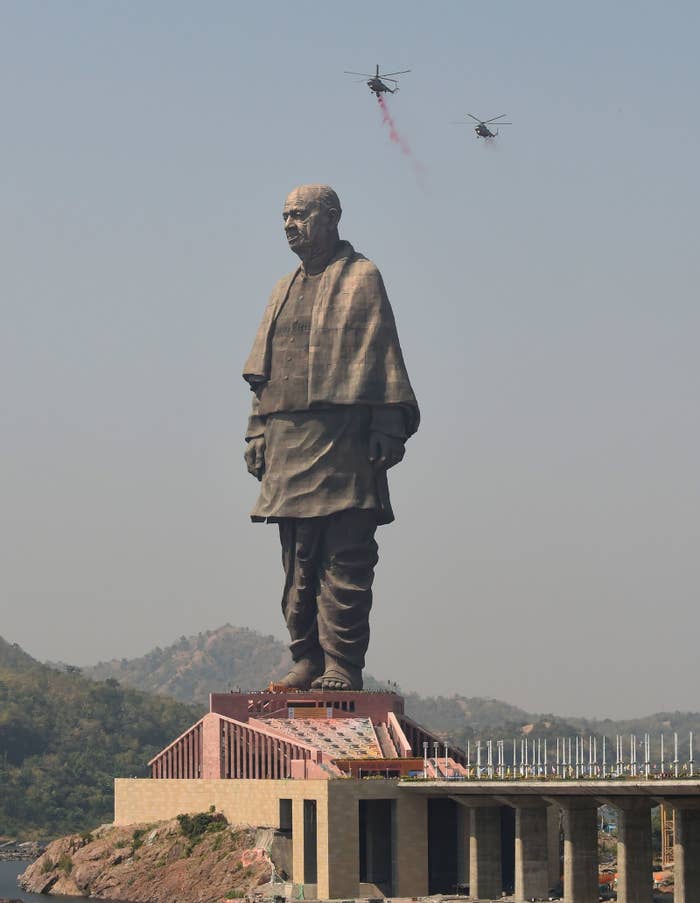 Patel, who died in 1950, was the first deputy prime minister of India and is considered one of the country's founding fathers.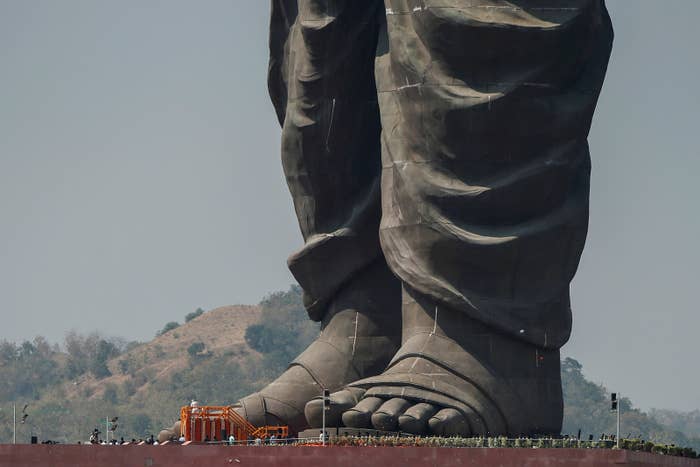 The Statue of Unity — made out of bronze despite Patel's nickname being the "Iron Man of India" — is twice the size of the Statue of Liberty, and takes the spot as tallest statue in the world.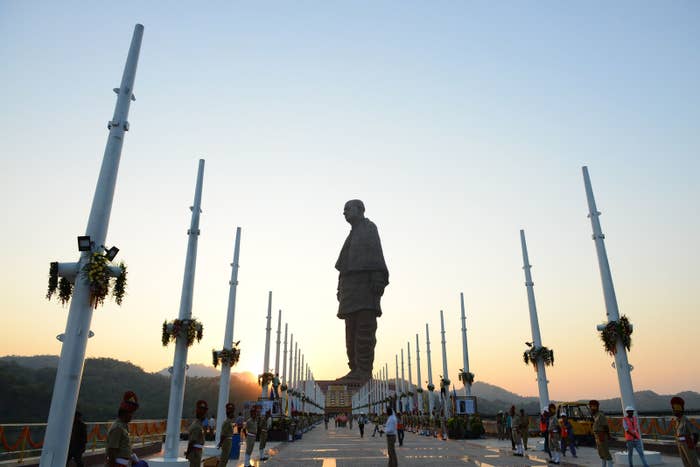 The structure, unveiled 143 years after Patel was born, cost 29.8 billion rupees ($403 million), and has proved controversial with locals in Vadodara, Gujarat.
Thousands of police officers were deployed to the area, and have clashed with local protesters, who feel the money could have been better spent elsewhere.
People are also angry that the huge construction project disrupted local people's lives — 185 families were moved and some have been compensated, although demonstrators have demanded more. Tribal activists with special status who call the area home signed a letter asking Indian Prime Minister Narendra Modi to stay away from the inauguration. Modi was present on Wednesday and called the statue "an answer to all those who question the existence of India."
And on social media, the statue has been met with a humorous and skeptical response.
The Statue of Unity also won't hold on to its title as the world's tallest for long — another Indian state, Maharashtra, is currently constructing a memorial to warrior king Shivaji, which is estimated to be more than 623 feet tall when finished.