On Sunday at a press conference in Nizhny Novgorod, Russia, South Korea football coach Shin Tae-yong told reporters that he made players switch shirts during recent friendlies to "confuse" opponents.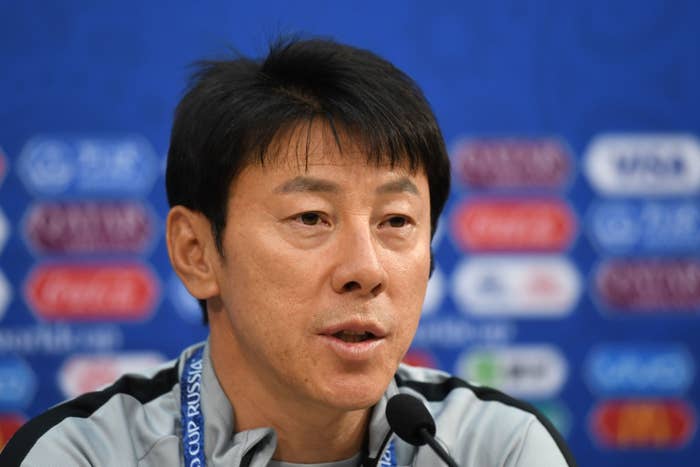 Shin said that this was possible as Westerners struggle to distinguish Asian people.
"We switched them around because we didn't want to show our opponents everything and to try and confuse them," he told the BBC. "They might know a few of our players but it is very difficult for Westerners to distinguish between Asians and that's why we did that."
Shin said that this happened in games against Senegal and Bolivia and that two players (Son Heung-min and captain Ki Sung-yueng) did not switch shirts.
The reveal comes as their opponents in Monday's group stage World Cup game, Sweden, admitted to accidentally spying on the South Korean team while they were training.
Sweden's coach Lars Jacobbson apologized for an unidentifed scout, saying in a press conference on Sunday, "He heard about a practice session, he didn't understand that it was a closed session, he didn't understand and he watched from a distance."
Despite the spy claims, most people on Twitter seemed to focus on Shin's sneaky shirt swapping, which they thought was hilarious.
And was a pretty great way of using racist stereotypes to an advantage.
I'm now 100% more invested in this World Cup.