So Fortnite is a survival video game in which you rebuild a homeland and defend it from monsters. You can play as a range of characters, including one called "Tank Penny."
At some point following the release of the game, someone edited a photo of Tank to "un-tumblrize" her - make her skinny, whiter, and fit conventional ideas of western attractiveness.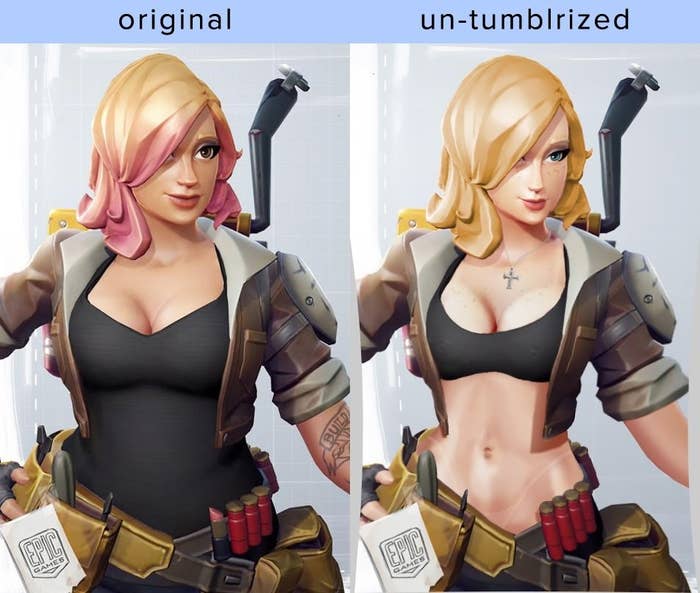 Last week, Twitter user @incantatricks shared the photo.
Then, the memes started.
People started by using examples of changes made to popular culture characters.