Remember when Apple AirPods were announced in 2016 and they were pretty much universally mocked?
Well, AirPods have grown in popularity in the past couple of years and established themselves as a status-giving product.
Since late last year, there have been multiple memes centered around AirPods.
By December, AirPod memes were everywhere, just in time for Christmas.
AirPod flexing, or showing off your AirPods, became a huge meme.
And people basically just became obsessed with them, even if they didn't own them.
Well, amid this uptick in popularity, AirPods have been now selling out everywhere.
BuzzFeed News checked the stock for a number of Apple Stores online, finding that in New York most were sold out until February, and in London most were unavailable until Jan. 25.
A spokesperson for John Lewis, a leading British department store, told BuzzFeed News they had seen an increased demand for the product, leading them to sell out.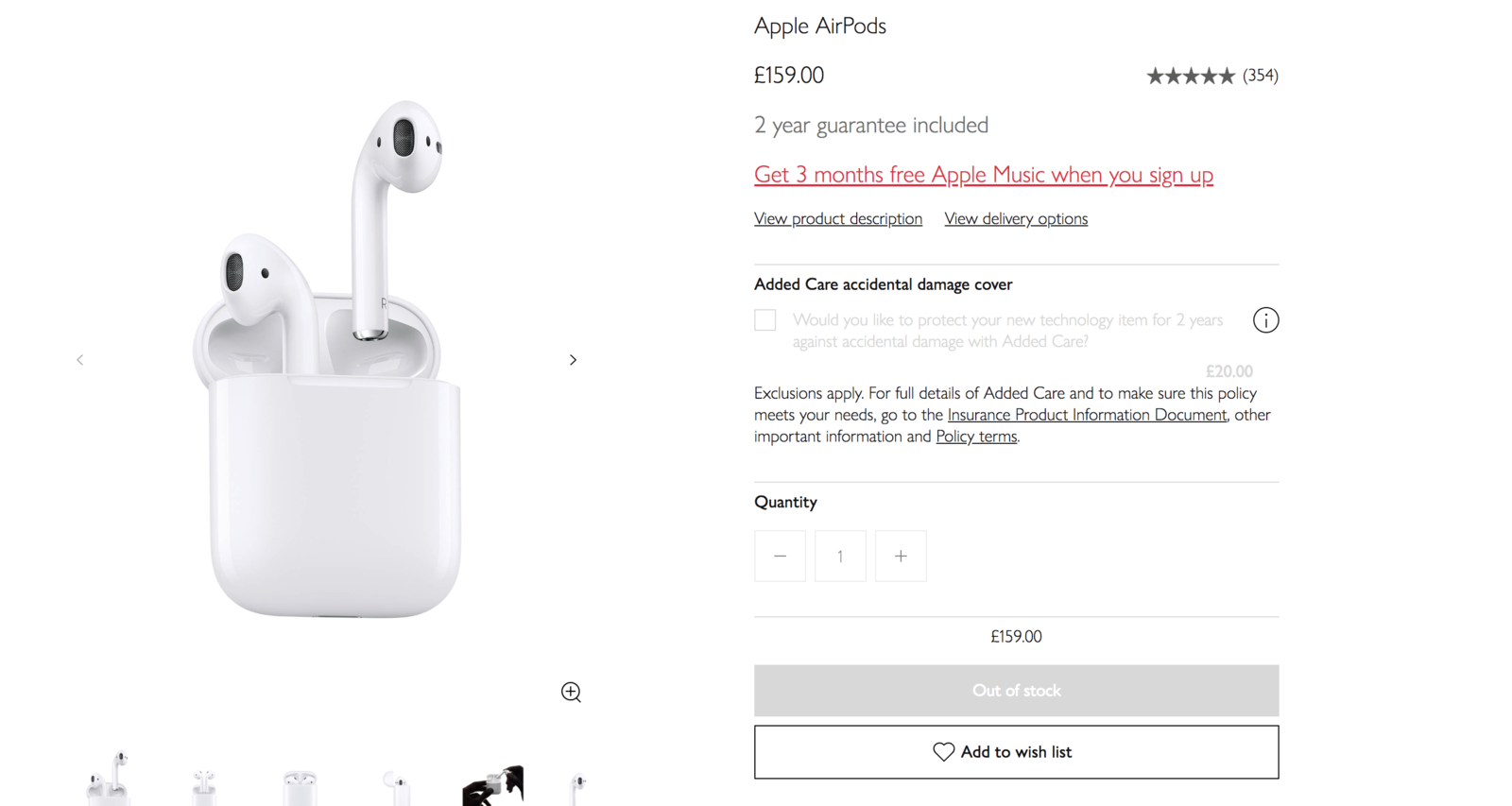 The high demand has even lead to some people accidentally buying fake AirPods.
Or buying wireless earphones that look very similar to AirPods.
Never doubt the ability of the internet to make something cool.