Sophia Christele Chester is a 32-year-old author from Cambridge, Maryland.
Last year, Chester participated in the first #blackoutday, a Tumblr event celebrating blackness through the sharing of photos, GIFs, and videos. Chester used the occasion to talk about cystic hygroma, a condition she was born with.
On Monday, Chester received a message from one of her Tumblr followers notifying her that her photos were being used by a Facebook page under the name "Elena Moreno" to get likes.
The post has received 28,000 likes since being shared on Sunday.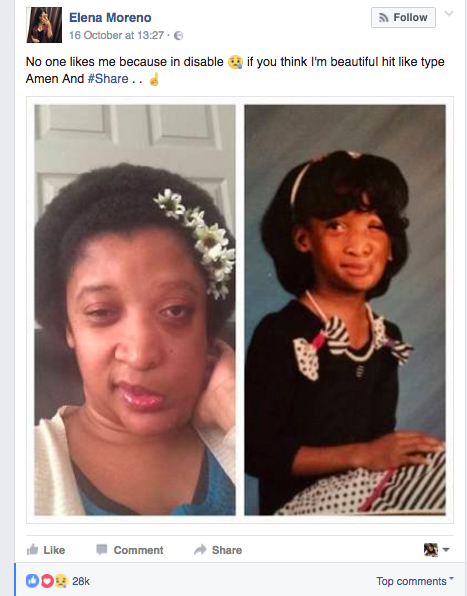 Chester immediately commented on the post pointing to her original blog. Friends and supporters joined in.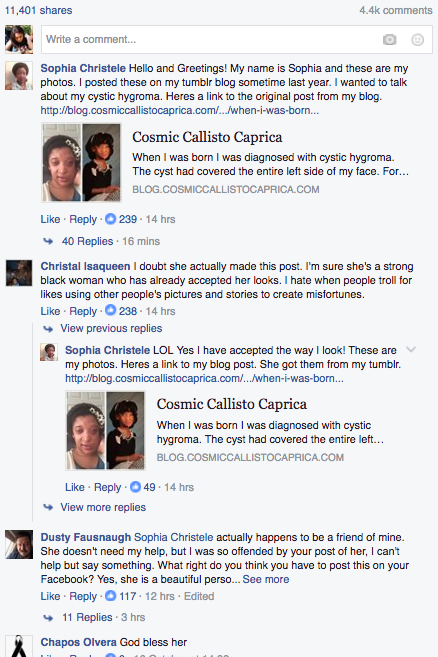 When friends reported the incident to Facebook, they were told that the page was doing nothing wrong.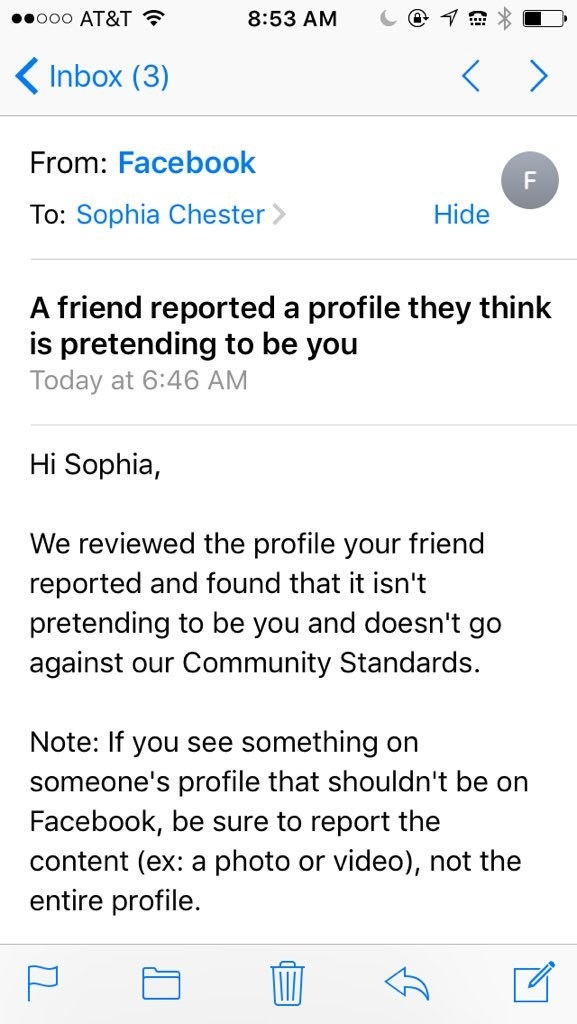 The page appears to regularly use other users' photos for likes.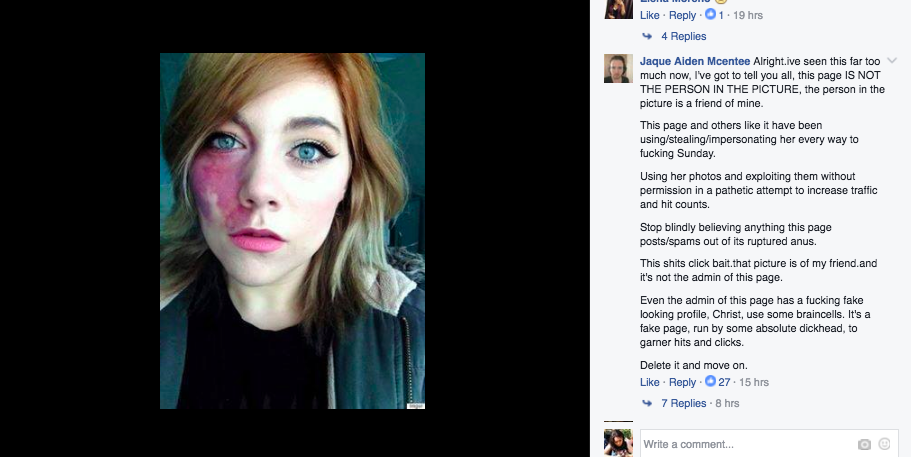 While Chester told BuzzFeed News that she was unhappy with the page and Facebook's response, she said she decided to use the exposure as an opportunity to promote her work.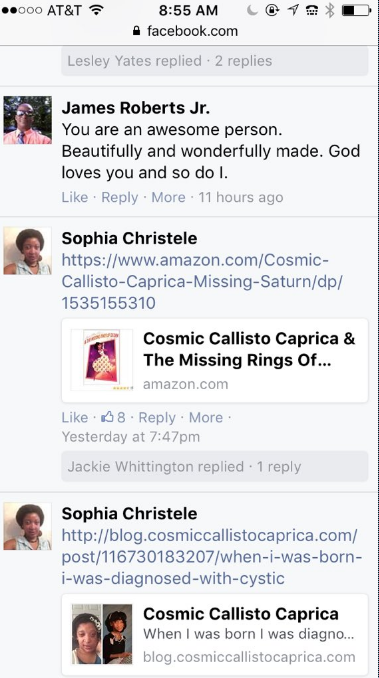 "My Momma taught me that if life gives you lemons you can make lemonade with it," she said.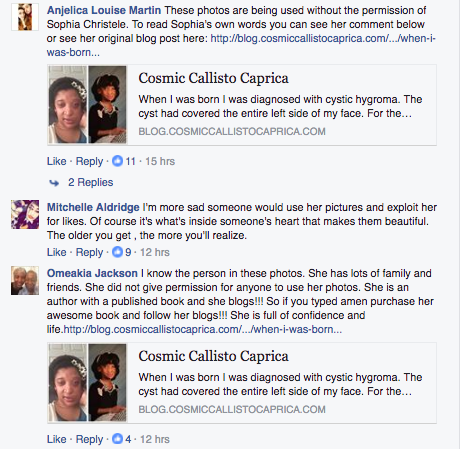 BuzzFeed News has reached out to both the Facebook page and Facebook for comment.