Today is Election Day in South Korea — people are going to the polls to elect the successor to impeached former president Park Geun-hye.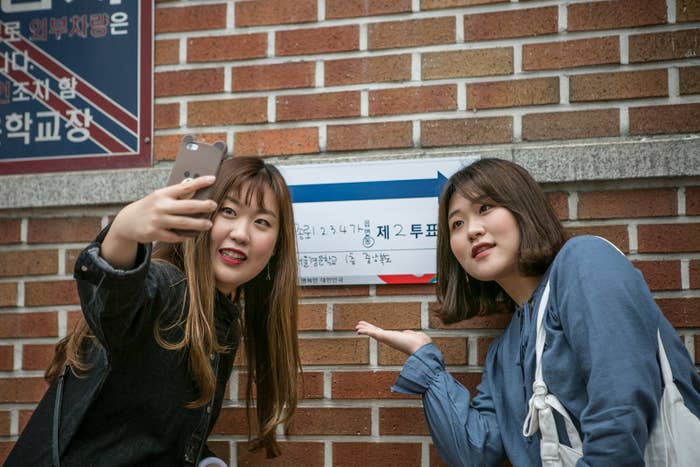 To mark the occasion, voters have been sharing selfies and photos of themselves inked with South Korea's distinct red voting stamp, and the hashtag #투표인증, which means, "I voted."
According to the Korea Herald, this election marks the first time people have been allowed to take photos outside of polling stations and openly express their preference among candidates.
However, shortly after the hashtag was started, K-pop fans took interest in the hashtag.
Some thought it was about voting for one of their favourite artists.
Others speculated on whether K-pop musicians would be voting in the presidential election.
It didn't help that the symbol for voting in South Korea was used by G-Dragon on a previous album.
Some people weren't impressed with this.
Some K-pop fans weren't happy either that a hashtag usually used to show support for artists was the same as the election one.
But hey, at least those voting in today's election will get the result quicker than G-Dragon's new album.