A rugby coach has gone viral after a video of her holding a child while managing a team.
The video, posted on Twitter last week, identifies the woman as Zahra Nouri, who manages the Iranian national women's rugby team, as well as working with Setaregan ("Star") RFC, a team based in Tehran.
Both tweets have since been shared thousands of times. Many people were impressed seeing Nouri effortlessly handle multiple responsibilities.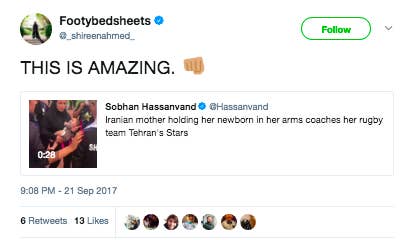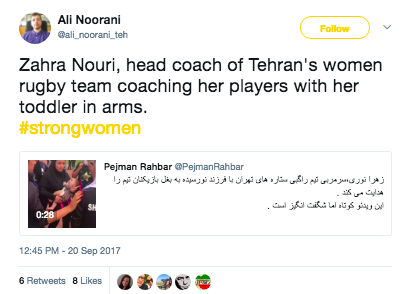 The team's Instagram page has numerous pictures that show her with the child while working.
The account also shows some of the female athletes with their own children.
Some people responded to the tweets by sharing images of other women athletes with children while training.
BuzzFeed News has reached out to Setaregan RFC for comment.