On Wednesday, the University of Texas at Austin's Greek life page uploaded a series of videos showing sororities performing their traditional "door stack" – where sorority members pile up at the door of their house to welcome new recruits.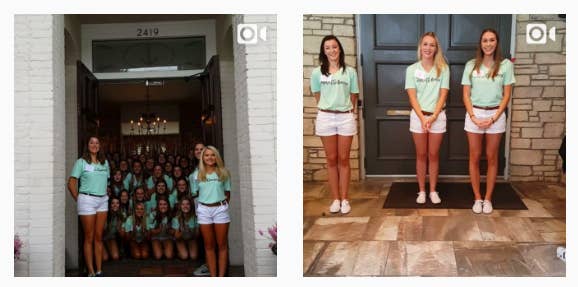 A video that gained particular attention was one from the University's Alpha Delta Pi chapter. The original video has been taken down, but you can watch a copy below.
At this point, Twitter users began criticising the sorority for the lack of diversity displayed in the video.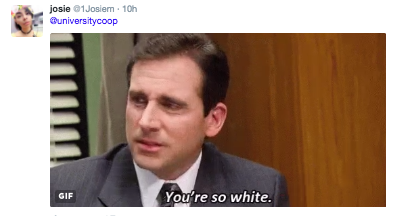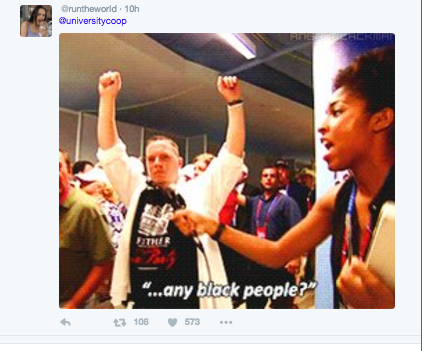 The video was quickly picked up by other Twitter users who expressed a mix of bemusement and anger at the video — which has now been retweeted almost 40,000 times on just one particular account.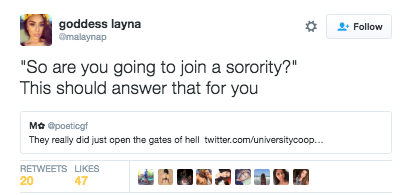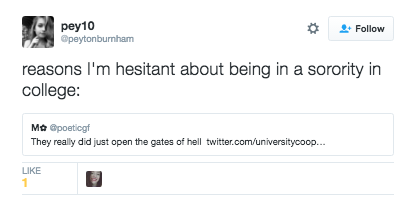 Some people were just scared of the idea of door-stacking altogether.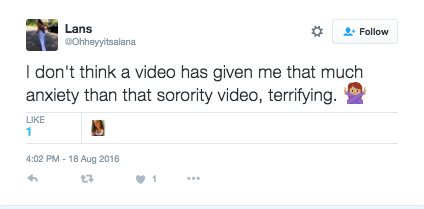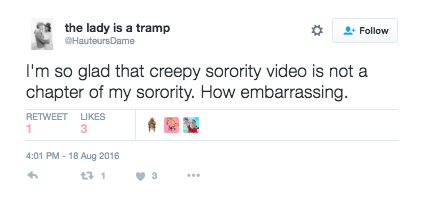 In a statement to BuzzFeed News, Sara Kennedy, manager of communications for the University of Texas, told BuzzFeed News that diversity was a major focus for the school.
She explained that while sororities are not considered part of the academic or administrative unit of the college, the university's staff are committed to creating a diverse and inclusive environment and extending this mentality to their student body.
"All our staff are directly and actively engaged in promoting and creating a welcoming and inclusive environment, working with our students through development and leadership programming, advising, and organizational support" she said.
BuzzFeed News has reached out to Alpha Delta Pi and its University of Texas chapter for comment.