On Dec. 3, Michael Alvard, associate professor of anthropology at Texas A&M University shared a photo of a dead cockroach, one he named Rosie Roach, to his Facebook.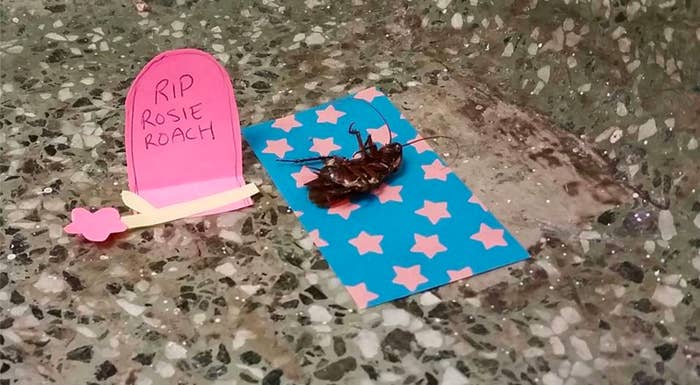 "There has been a dead cockroach in the anthropology building's stairwell for at least two weeks. Some enterprising person has now made her a little shrine," Alvard wrote. By that evening, the memorial had grown.
And continued to grow.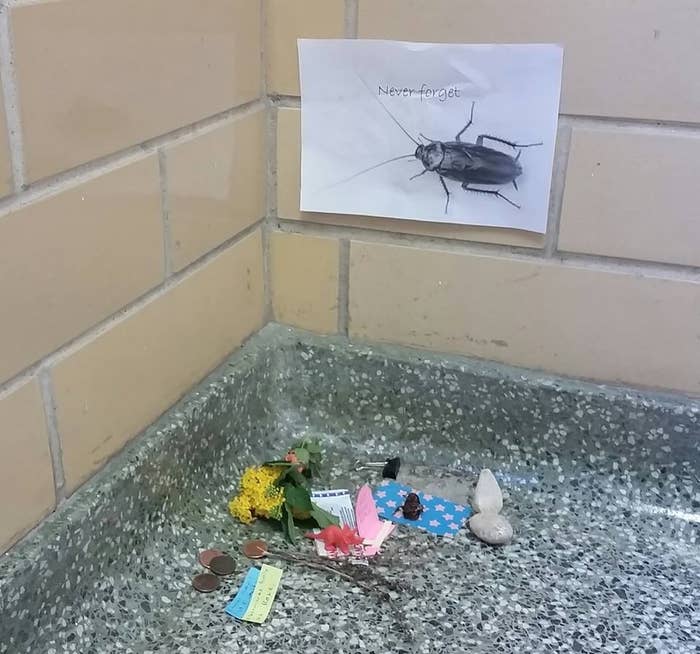 Right into the night.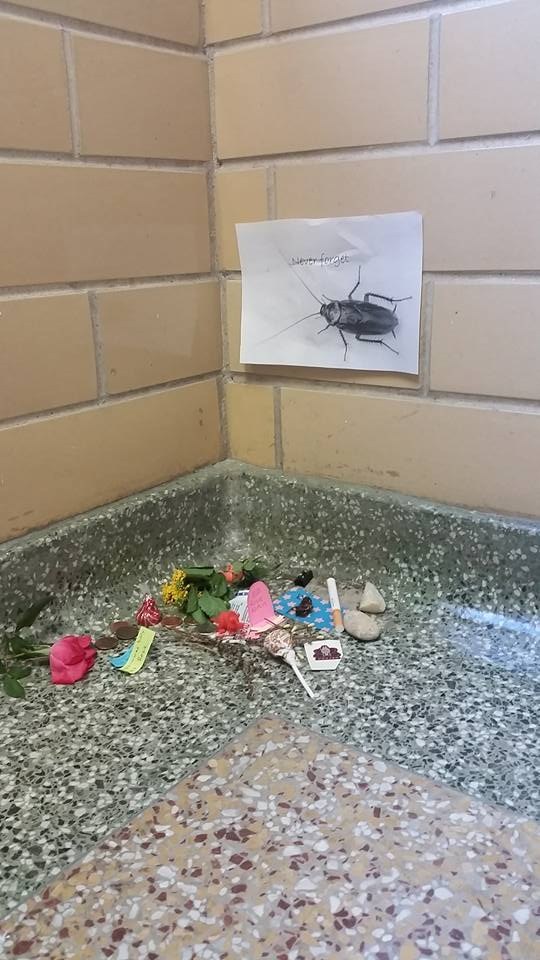 By the next morning, the roach, had received a coffin and a tiny candle to mark her passing. "I had nothing to do with the genesis of this memorial," Alvard wrote.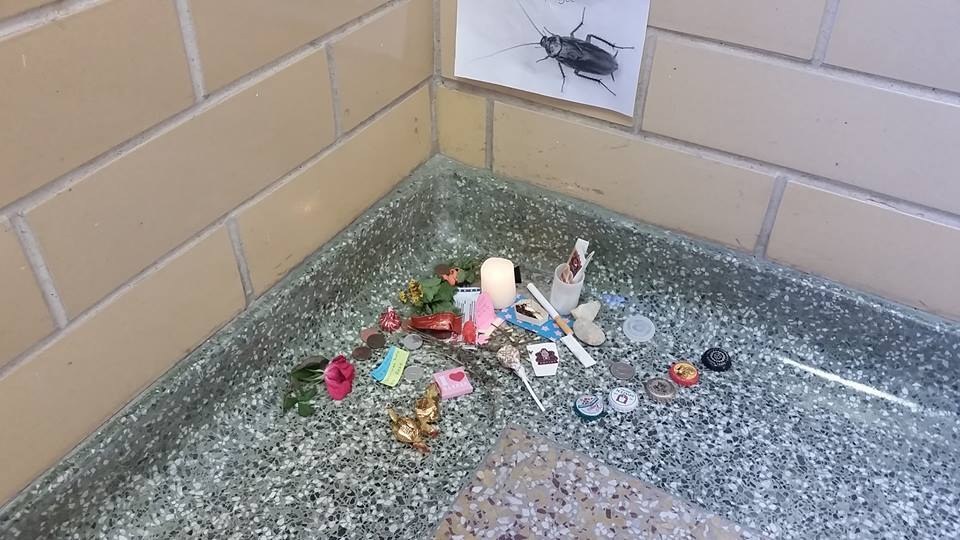 Then things began to escalate. A day after the shrine was put up, the cockroach was put on top of a small funeral pyre.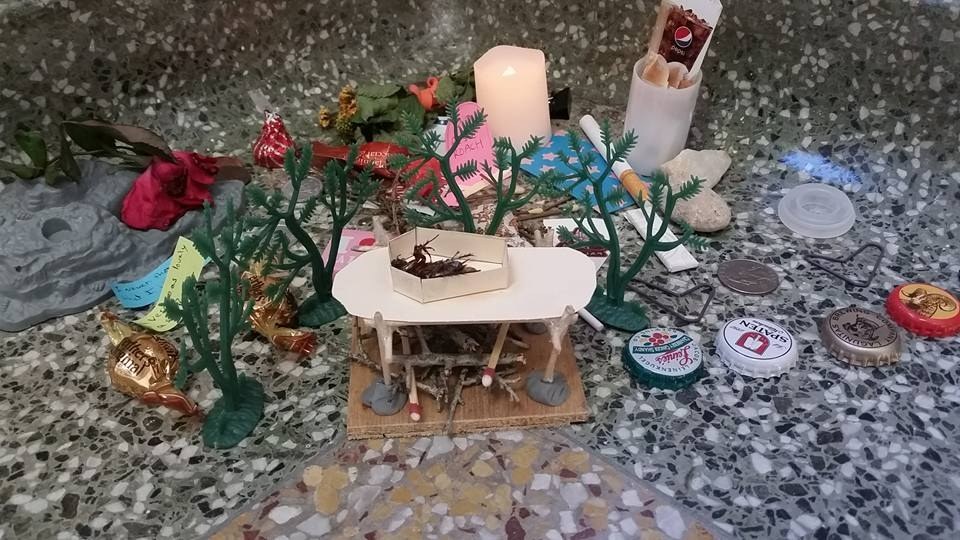 By the third day, the cockroach was surrounded by candles and stuffed toys.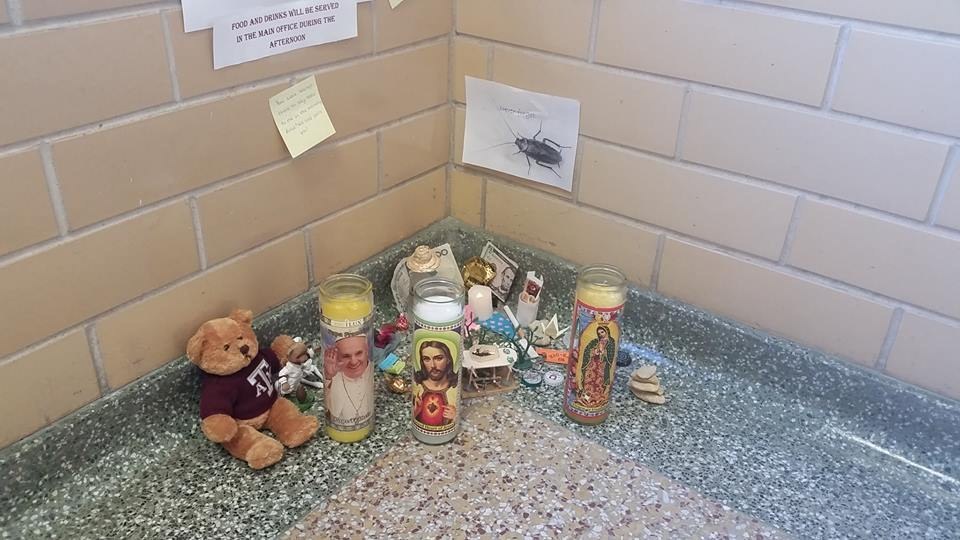 By then, word of Rosie's memorial was starting to spread around campus.
And by the following week, tributes to the roach were almost taking up the whole step.
Visitors were even leaving notes and poetry to Rosie.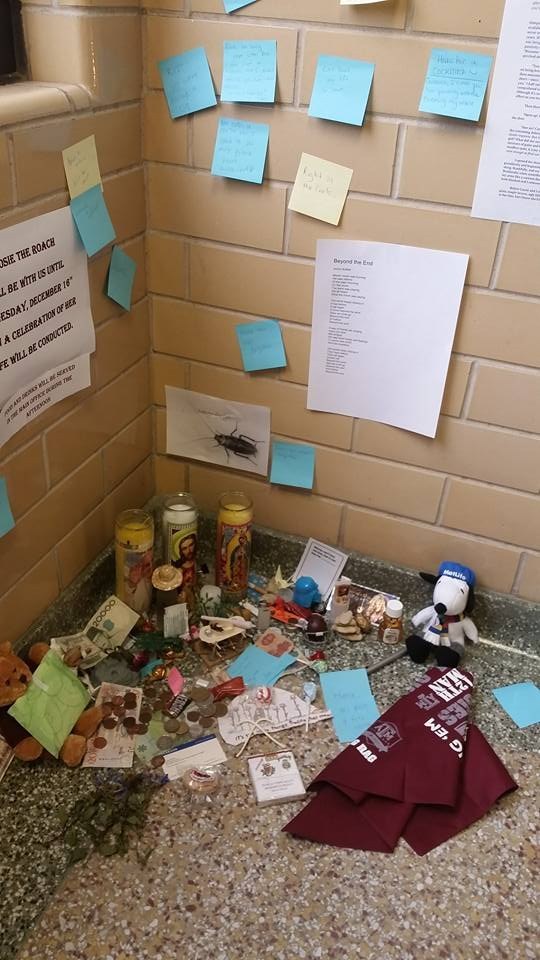 However, it came time to give Rosie a proper sendoff. Almost two weeks after the shrine was put up, Alvard shared a photo of Rosie's cremation.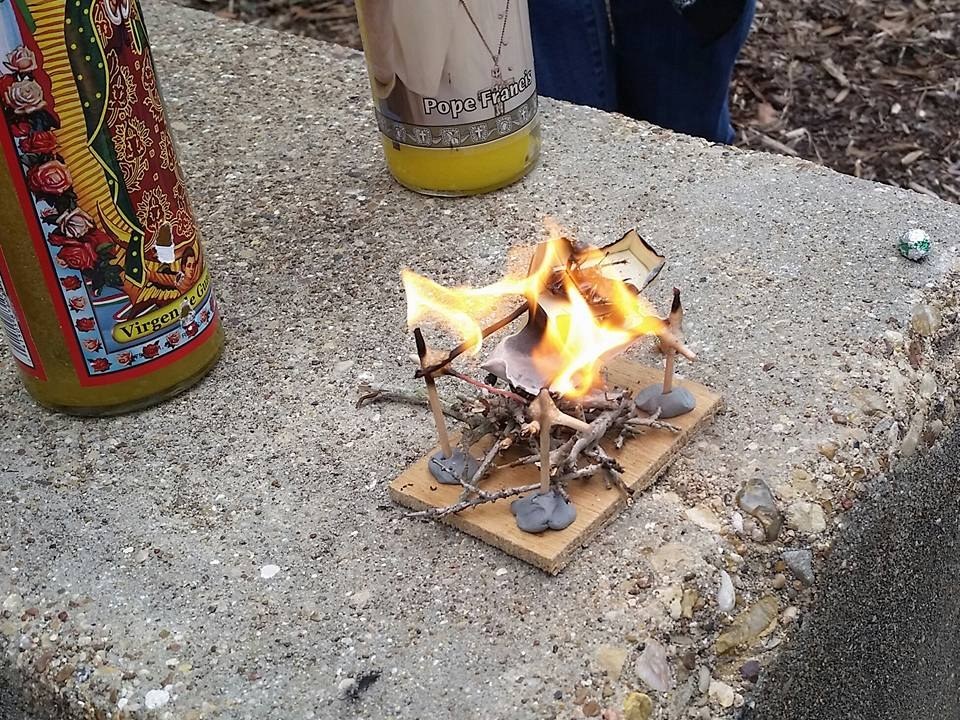 Speaking to BuzzFeed News, a representative for the University's anthropology department said that around a dozen people attended Rosie's cremation, though more passed throughout the day to pay their respects.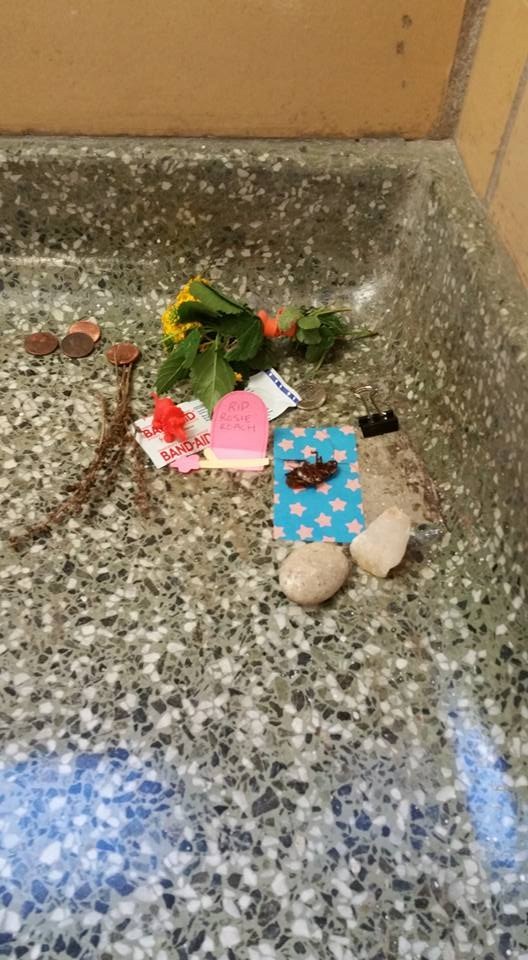 "The memorial brought our department together and added to our sense of community. Students from outside the department would come by daily to see what had been added and would comment on how great this was," they said.
RIP Rosie Roach. Hope you're scuttling about that cupboard in the sky.