Wolfhard's success has gained him a devoted online following of stans.
This fandom also extends to include other members of the It cast, such as Jack Dylan Grazer and Wyatt Oleff, and other members of the Stranger Things cast, such as Millie Bobby Brown.
A 15-year-old named Megan who tweets under the name @fightmewyattx told BuzzFeed News that she "fell in love" with the cast, and particularly Wolfhard, after watching the film It.
"I watch his livestreams, also the fandom has group chats where we can make friends and support Finn and the cast," Megan said. "The difference between the It cast and other celebrities is that they actually interact with us."
However, following the release of It last month, some people have become concerned that fans of Wolfhard are sexualizing the teenager and talking about him and the other members of the cast as if they were adults.
The Stranger Things fandom has previously received criticism for shipping Brown and Wolfhard as "Fillie" (Finn + Millie).
The recent wave of criticism seems to have begun after the release of It. Wolfhard's breakout role in the film prompted a number of appreciation tweets about the young actor.
"When I heard about It, I was so proud that he got cast in the movie because I already enjoyed the original," Kaitlyn, an 18-year-old who tweets under the username @toziertrash, told BuzzFeed. "But having him and the rest of the cast in the new It, I was ecstatic to watch it. I knew it was going to be amazing."
But there were also a number of tweets that were seen to sexualize him.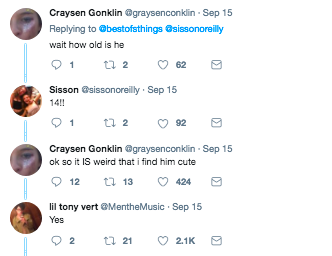 The tweets prompted a fierce backlash from people pointing out that Wolfhard, and the rest of the It cast, were minors.
However, following the popularity of It, fans began to ship Wolfhard and Grazer as "Fack," or "Reddie."
The actors became aware of the fan pairings and began referencing them in livestreams and interviews.
This only seemed to encourage those who supported the ships.
Which led to Grazer issuing a statement that the "Fack" ship made him uncomfortable and he didn't like his sexuality being assumed.
Which led to some fans rejecting the ship all together.
Some started arguing that, yes, shipping the real-life actors was bad, but the shipping of their fictional personas, "Reddie," was not.
The fandom began to fight among itself to find the best way to deal with this issue.
Kaitlyn discovered this backlash after a post of hers went viral, which people outside the fandom believed sexualized Wolfhard.
"Some people think the older people in the fandom sexualize the cast but we really don't," she said. "It gave me the opportunity to be in a great group chat. I'm very proud of how far he's come. He has done so well and supporting him is one of the best things I've ever done."
BuzzFeed News was added into a 30-person group chat of It fans, who collectively spoke about their experiences and motives for being in the fandom.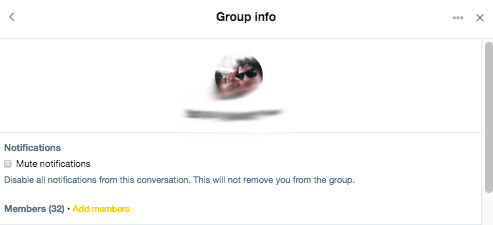 Other fans have also said that the internal politics of "Fack" and "Reddie" ships are getting out of control. Last week, a number of "Fack" stans tweeted their horror at the hashtag #CutForFack.
An 16-year-old fan named Ellie told BuzzFeed News that she deleted her Twitter account after receiving death threats for posting about "Fack."
"I kept saying sorry but instead of forgiving me and accepting it they posted it onto Twitter," she said. "It spread. Obviously, that really upset me because I love to go on Twitter and support Finn, Jack, and Wyatt."
She said she's now created a new account to continue her support of the cast.
BuzzFeed reached out to both Wolfhard and Grazer for comment. Wolfhard's reps said that he was unavailable for comment.