On Sunday, German party the AfD was predicted to come third in Germany's federal elections. It will be the first time a nationalist party has held such a huge percentage of seats in Germany's parliament since the Nazis more than a half-century ago.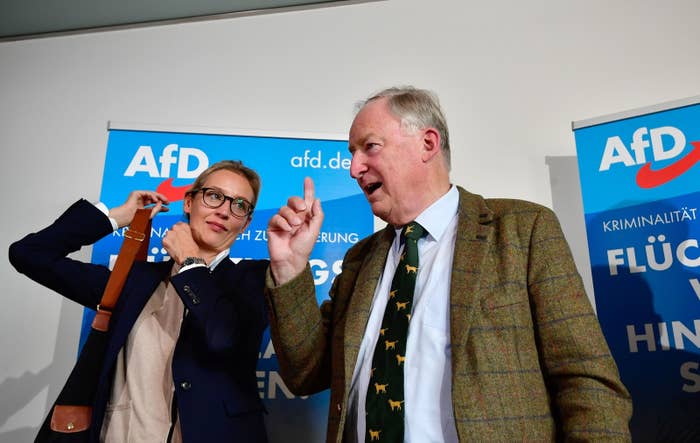 Throughout the past few years, the rising alt-right movement in Germany has begun to adopt the phrase "Wir sind das Volk" ("We are the people") — with those using it defining themselves as anti-immigrant.
The phrase is most commonly associated with the Monday demonstrations, a series of protests between 1989 and 1991 in which the population of East Germany demanded the government listen to voices and bring down the wall.
The term "Volk" was also heavily used by Nazis to push the idea of one nation and race.
Following the election result, people began to share the phrase "Ihr seid nicht das Volk" ("You are not the people"), telling those who claimed the term that they, and their ideas, were not wanted.
The phrase was used across Twitter to express dismay with the result.
With the AfD predicted to receive as much as 13% of the vote, those opposing the far-right party began using the hashtag #87Prozent to highlight the other 87% of the vote.
The hashtag was started by Zeit Online, a German news website.
Following the announcement of the result, numerous protesters gathered at AfD headquarters to protest.