On Wednesday, The Mirror published a story titled "Sick Brits 'travelling to Serbia for sex with dogs at animal brothels for as little as £60.'"

The story says that European TV channel RTL recently published an investigation into "zoophiles" traveling to Serbia's capital, Belgrade, to have sex with animals.
The story and the trailer for RTL's investigation feature an image of a dog in tights.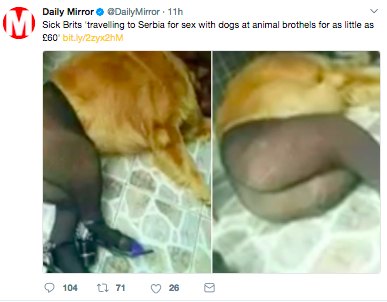 However, this is not an image from a dog brothel, but part of an internet meme that involves putting dogs in tights and pantyhose.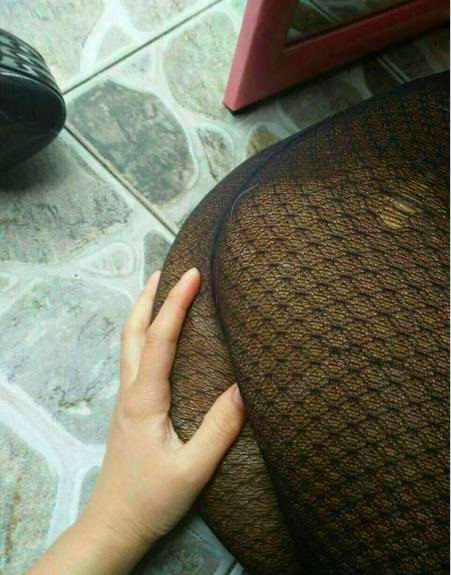 The picture set appears to have gained popularity around May this year as part of a meme making fun of drunk girls and perverted men who prey on them, and a joke about the anime Fullmetal Alchemist.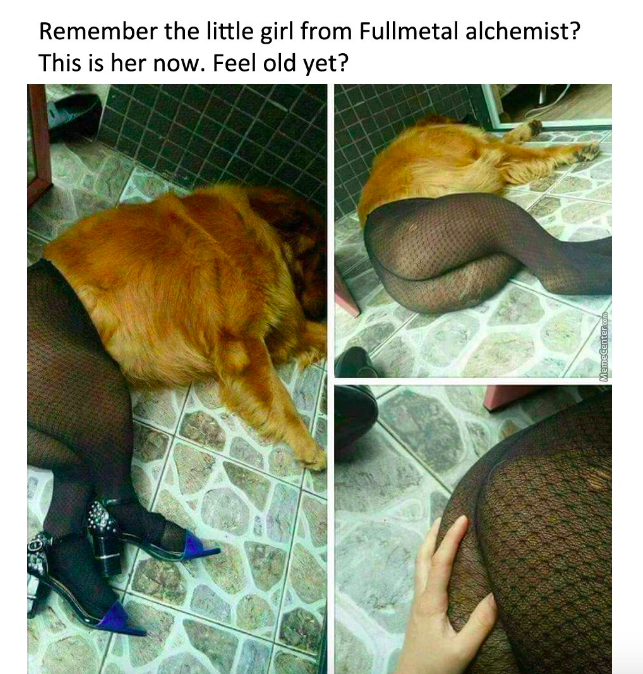 The picture appears to have been originally posted in May by a popular Weibo account. The account has since been taken down, but a copied version remains.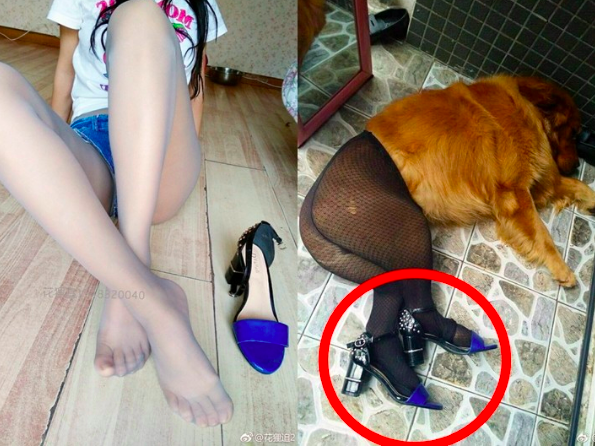 The story of the dog brothels seems to have started last month, when the animal rights group cited in the Mirror article, Levijatan, published a Facebook post about dog brothels.
The post contains a warning about "extreme photography" and says Levijatan has "received information" about dog brothels in Belgrade and calls them a "Western trend."
The post offers a 1,000-euro reward to anyone willing to take the group to a brothel.
However, even in the comments of the post, people pointed out to the group that the pictures are part of a meme.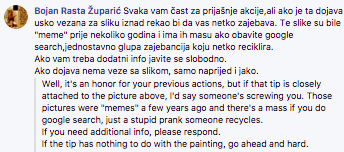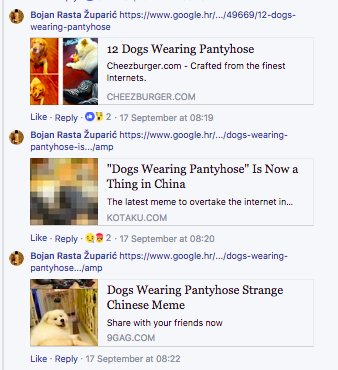 And the group acknowledged that they know the photo is not from a dog brothel.

BuzzFeed News has contacted Levijatan, RTL, and The Mirror for comment.