On Sunday, people in the semi-autonomous region of Catalonia voted on whether to break away from Spain and form an independent state.
Despite the fact that 90% of those who made it to the polls voted yes to independence, the referendum was deemed illegal and Spain's civil guards were shown using excessive force to stop voters.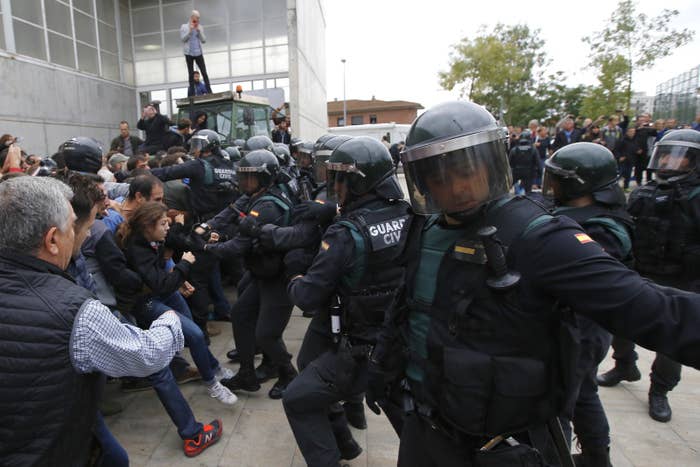 After numerous polling stations were closed by law enforcement, people began sharing stories on social media of how some stations remained open.
Twitter user @AbelColl shared photos and a video from a polling station in Maresme, in the municipality of Sant Iscle de Vallalta, where locals hid ballot boxes and played dominoes when the civil guard arrived.
The story went viral with over 15,000 retweets. People loved the ingenious thinking of those at the polling station.
Another Twitter user, who asked to be referred to as Karu, told BuzzFeed News about how people in her family's hometown near the Pyrenees pretended they were having a wedding at the polling station.
"My family wanted to vote, but if the Spanish police saw them, they couldn't vote, because the polling station will be closed by the police," she said.
"So they made up that it was a wedding inside, and when the police came, people that were here said that. And the police didn't close the school and didn't borrow the ballot box."
Karu said that she didn't want to provide more detail, for fear of police punishing her family.
Karu's story prompted others to share similar stories of referendum day.
In another village, people sang in a church to hide that they were counting votes.
When some polling stations were raided by police, they gave them empty boxes, or ones full of fake votes.
Following Sunday's vote, people across Catalonia have been staging protests.
On Tuesday, the region went on general strike in opposition to the police violence displayed over the past few days.