During the performance, the band's lead singer, Olly Alexander, wore a bright, rainbow outfit.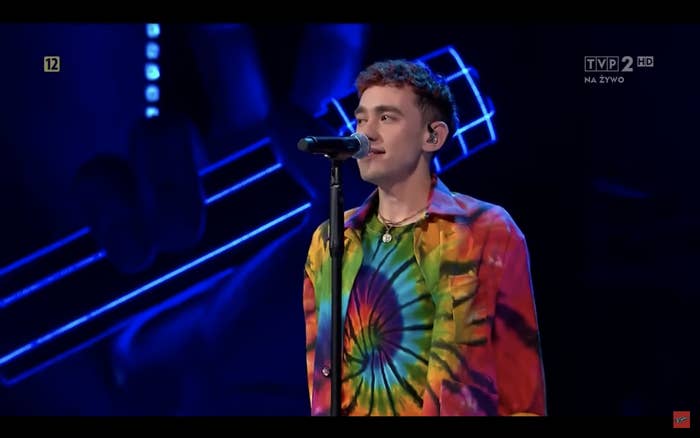 The outfit was believed to have been worn at the request of a Polish LGBT publication, Queer.pl.
Alex Brzana and Magda Dropek, employees of the publication, told BuzzFeed News that it reached out to Alexander, who is gay, and the band following the news of their appearance, in the hope they would give some sort of support to the Polish LGBT community,
"Considering Olly's engagement in LGBTQ issues we knew he'd be down to do it," said Brzana. "Especially that the director of Polish national television Jacek Kurski once said that same-sex couples can't be shown in dating shows (Poland's version of First Dates), because Polish Constitution and Polish law say that family is a union between a man and a woman."
First Dates Poland and The Voice of Poland share the same network, TVP, making the latter the perfect place for the gesture.
In Poland, discrimination against LGBT people is illegal, but there is no legal recognition of same-sex marriage.
In the end, Alexander wore rainbows more than once.
The performance on The Voice of Poland was a huge success.
And Queer.pl and fans of the band were extremely grateful.
"We are very happy that Olly heard our and our readers' message," said Dropek. "The LGBTQ community in Poland doesn't have equal rights, we don't have civil partnerships or same-sex marriages, and homophobic and transphobic hate crimes are not barred in our penal code, there's no anti-discrimination education in schools. We still face many difficulties, especially in our current political situation. That's why any gesture of solidarity is very important for us."
Following the reaction, Alexander tweeted, thanking his fans.
BuzzFeed News has reached out to the The Voice of Poland and Years & Years for comment.