Myanmar is currently facing a wave of international criticism due to a government-led crackdown on the country's Rohingya Muslims.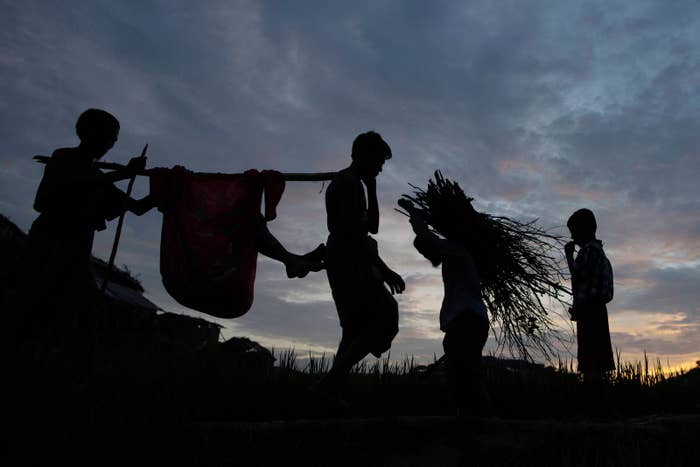 One of the early stories to emerge from the crisis was how Burmese military forces have been burning down Rohingyas' homes to prevent them from returning.
Last week, images of "Bengalis" — the Myanmar government's preferred term for Rohingyas — apparently burning down their own homes in one of the townships circulated on Facebook and Twitter.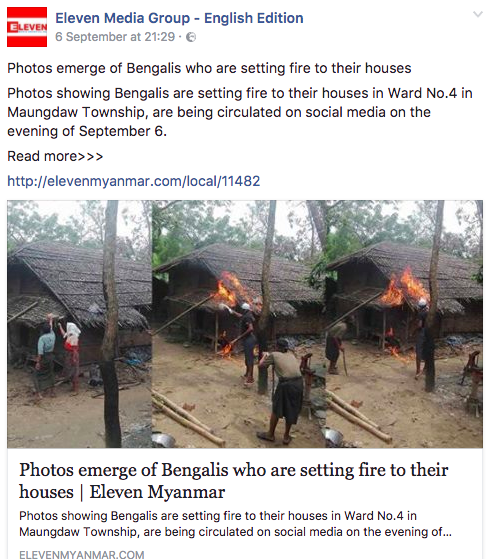 The images received further attention after a government official shared them on his Twitter account.
However, supporters of the Rohingya community soon began to point out inaccuracies in the photos.
Two Western journalists — AFP's Jerome Taylor and Jonathan Head of the BBC — were also quick to debunk the images, saying they were most likely staged.
Ro Nay San Lwin, a Rohingya blogger who also shared the photos on Twitter, said the images of the supposed Muslim attackers looked remarkably similar to local Hindus displaced by the violence.
Following the speculation about the authenticity of the photos, the Burmese official who shared the photos issued a statement that authorities were investigating what actually happened.
In a phone interview with BuzzFeed News, Nay San, the Rohingya blogger, said previous arson attacks by the Burmese military show a pattern of behavior.
Meanwhile, Rohingya villages continue to be targeted by arsonists in Rakhine, which international rights groups say is part of the government-led campaign to drive Rohingyas out of their homes.