Nicolas Cage is currently in Astana, Kazakhstan, to attend the 13th Eurasia International Film Festival.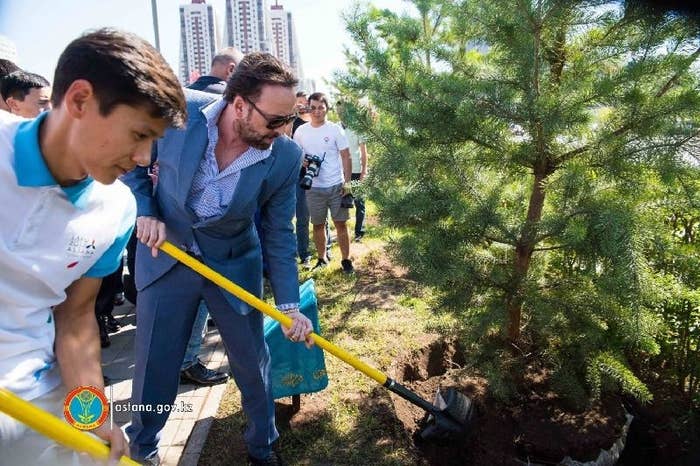 While there, according to local news site Kazinform, he is taking part in a number of activities, such as a city tour, tree planting, and selfies with locals.
On Sunday, Cage was photographed in traditional Kazakh dress at an event with the film festival's president Aiman Mussakhajayeva.
Naturally, people loved the photo.
And then it became a meme.
Can Nicolas Cage go anywhere without becoming a meme?
Even people on Russian website VK joined in.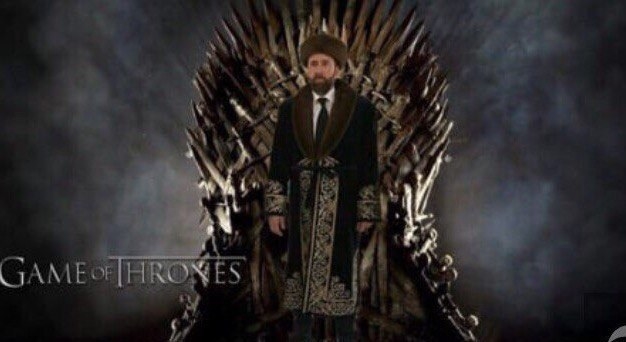 The photo is literally art.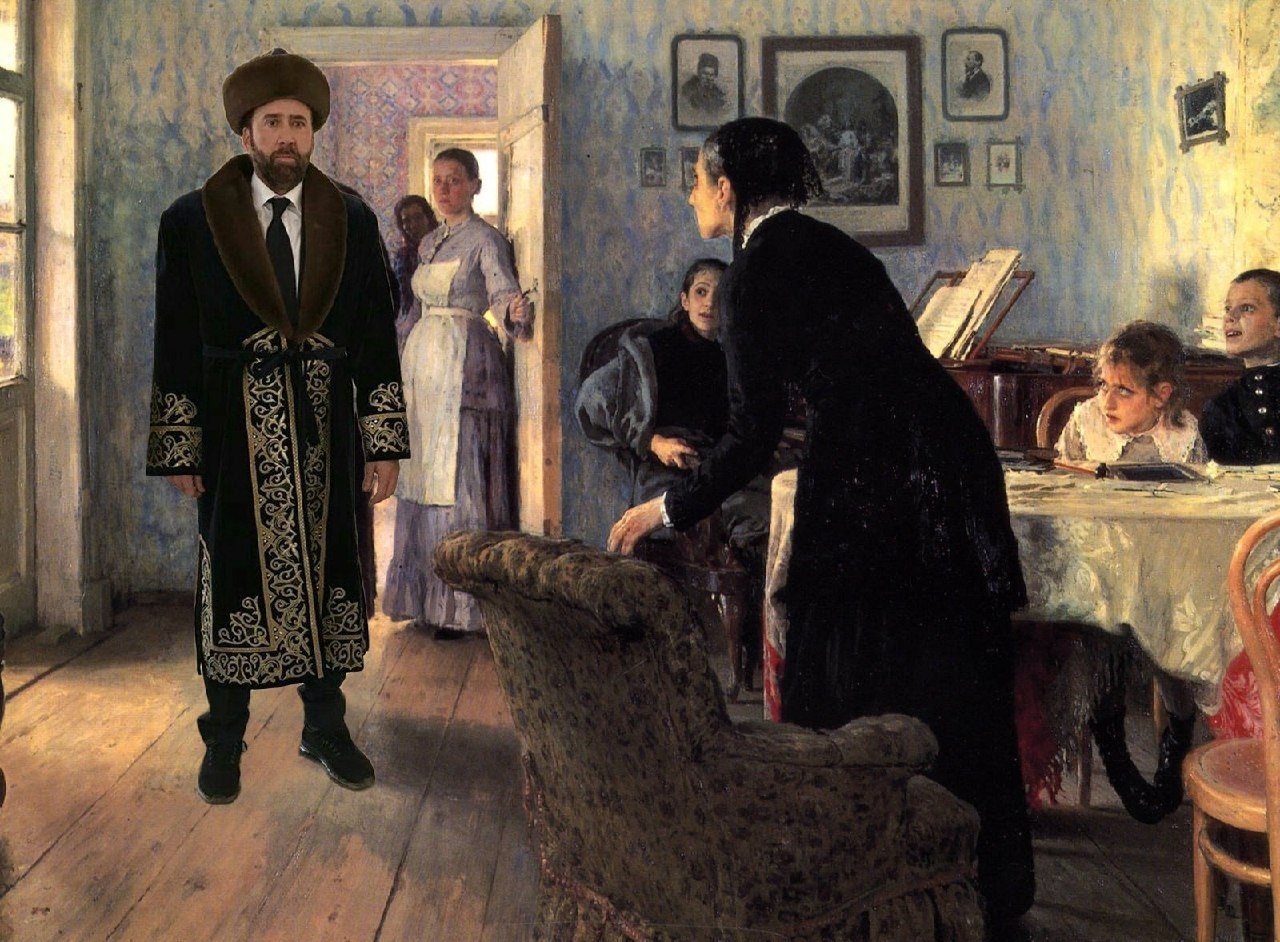 With his new meme, Cage joins Steven Seagal and Francois Hollande on the list of visitors to Central Asia who have had their photo opportunities turned into unfortunate memes.
Never forget.
CORRECTION
The woman stood next to cage in the viral photo is Aiman Mussakhajayeva. An earlier version of this post misstated her identity.