The video shows Brazilian mothers saying they decorate their babies' heads with bows to help them be identified as female when out in public.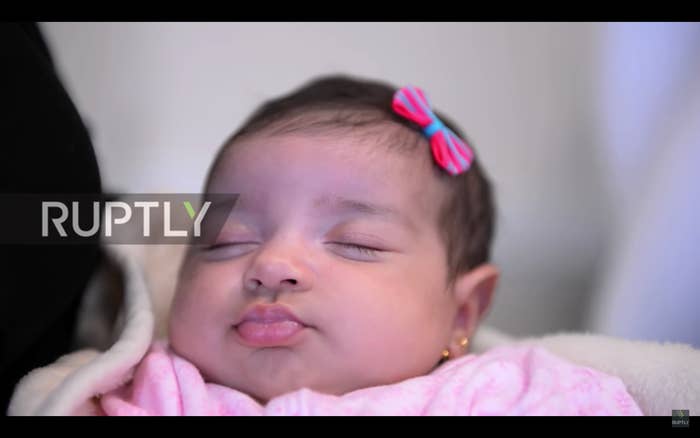 The video was quickly picked up by other organizations, who spread it to Facebook. One version of the video, shared by Playground, has been viewed over 3 million times since Tuesday.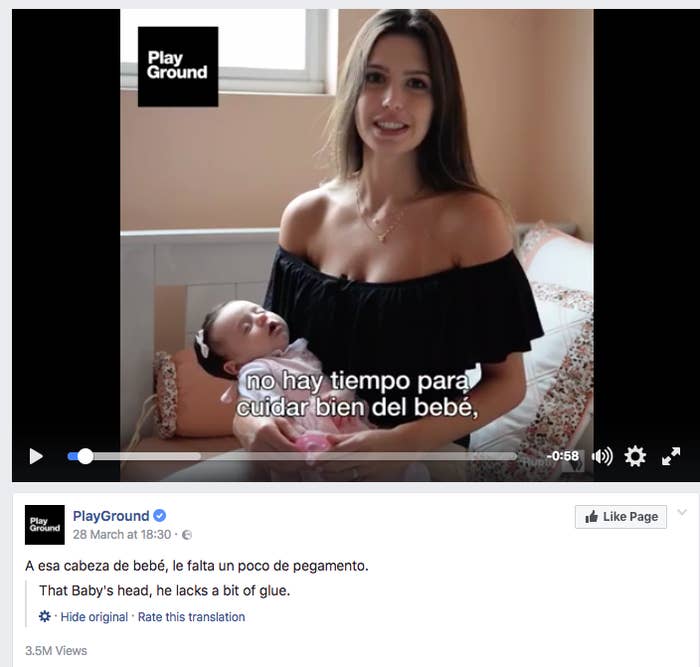 The video caused debate among viewers — some loved the idea and said that the glue (made from agave and water) would do no harm to the baby.

Others found the idea of glueing something to a baby's head weird, especially just to identify their gender.


While Girlie Glue is not new, the video seemed to spark new interest in the controversial product.
On Amazon, someone has even endorsed the product for pets.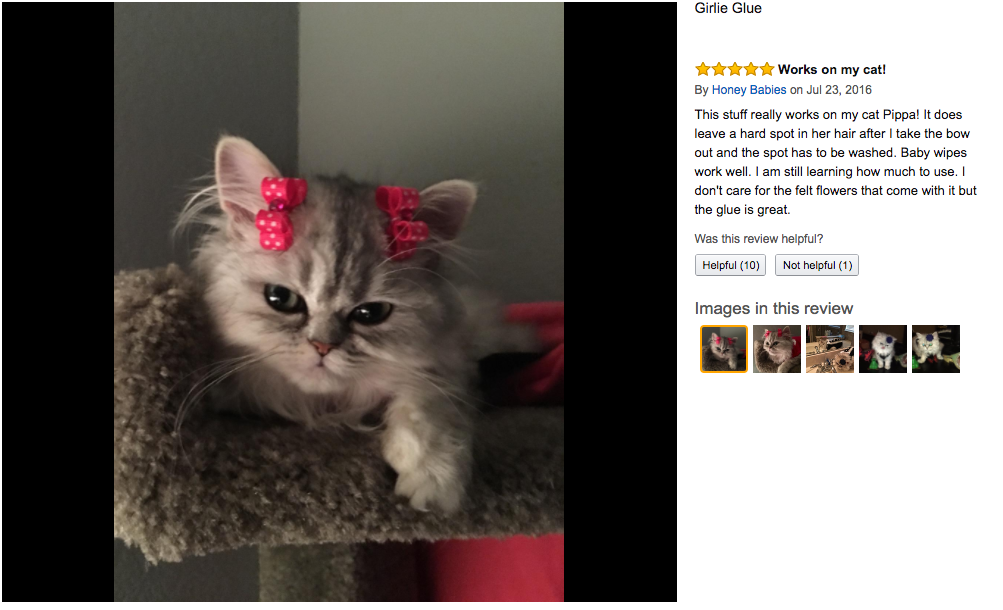 Speaking to BuzzFeed News, a representative for Girlie Glue rejected the idea that the product discriminates in any way and said that the product is "all natural" and suitable for anyone:
There will always be individuals who want to force their negative opinions on others. People like to find fault and point fingers, when there is really nothing behind their accusations. We have never discriminated gender. We have never said it is important to distinguish baby girls from baby boys. We force our product on no one. We love and stand by our product. Those who criticize us just do not understand the product. If people don't want to use it they don't have to!

Our product is completely safe to be used on hair and skin. We always recommend that small accessories, as with any small object, should be used with adult supervision.

Girlie Glue is designed to make parents' life easier for those who do want to use an accessory on their child or pet or for themselves for that matter. Our product can be used for any age or gender. Girlie Glue offers a comfortable alternative to babies wearing headbands or clips, allows for great costuming — mustaches, hair pieces etc. — earrings for non-pierced ears, temporary holds on fabrics, crazy hair day, etc.