In a tweet on Tuesday morning, musician Timothy Heller accused fellow woman artist Melanie Martinez of rape.
Heller shared a series of notes in which she details an abusive relationship with Martinez that began at an unspecified date.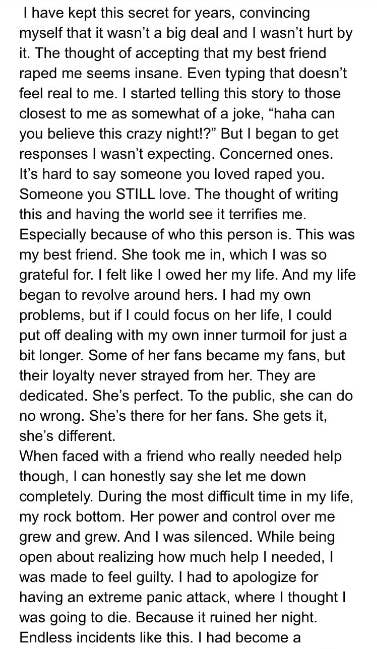 Heller says that during a sleepover Martinez asked her about her sexual orientation, then moved on to asking her to have sex. Heller says she refused.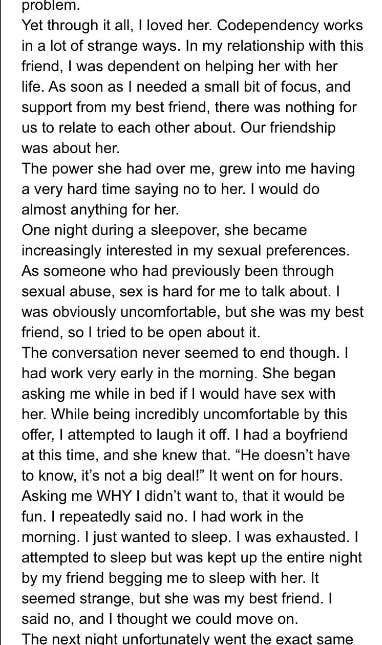 She says this continued the next night and moved from requests for sex to molestation and then rape.
Heller says that the friendship later ended because Martinez said she didn't have time for it. Heller says that she has only now decided to share her story because of the recent #MeToo movement.
Following the tweet, a number of Martinez fan accounts have shared their support for Heller.
In response to the allegations, Martinez released a statement via Twitter, saying that Heller "never said no to what we chose to do together."
BuzzFeed News has reached out to both Martinez and Heller for further comment.