Emi Gennis is a 32-year-old cartoonist from Columbus, Ohio.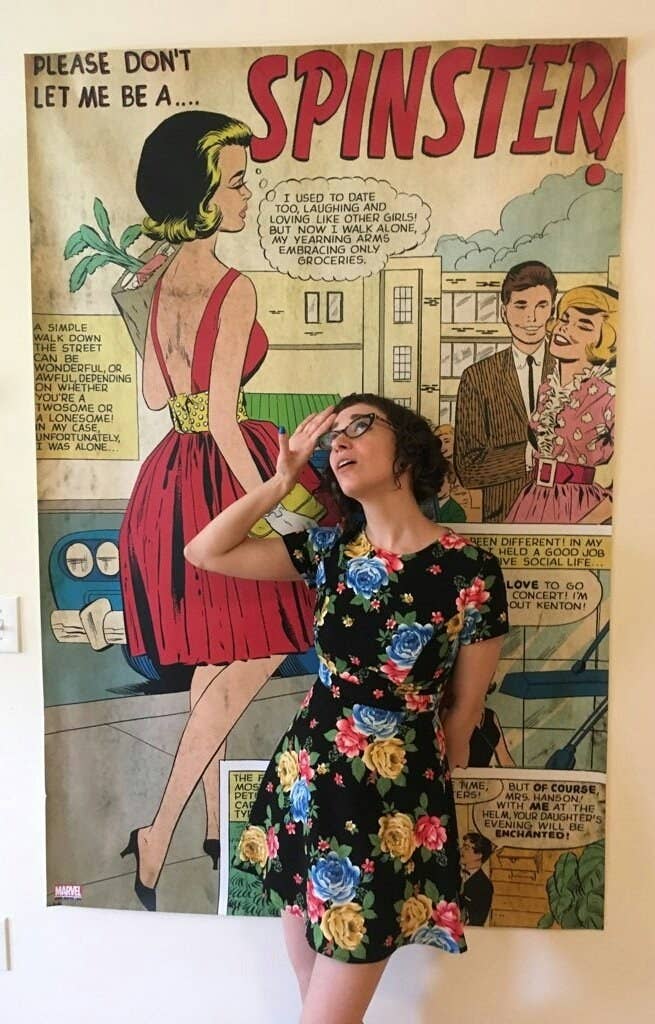 Last week, she shared to Twitter an exchange with an unidentified man, who she said had been sending inappropriate sexual messages for some time.
Then over Thanksgiving, the man asked her for a jar of saliva.
Instead of blocking the man or simply not replying, Gennis decided to turn the request into a "teaching moment" for freelancers.
She proceeded to negotiate with the man as if he were one of her clients.
Instead, he began negotiating back.
The exchange went back and forth for a while, with Gennis laying out options and her fees.
"Eventually, I think he figured out I was mostly just messing with him and he stopped responding to me," she said.
Despite the agreement not going through, Gennis's thread resonated with people. Since being posted, it's been retweeted over a thousand times.
Gennis said the reactions have mostly been positive, and credits the amazing advice she's received while working freelance.
She also said that many people have said that she should have blocked the man ages ago; she disagrees.
"Sure, I could have blocked him. But I have the right to talk to or not talk to whomever I want. It's not my obligation or responsibility to refuse to engage with dudes who are being gross, it's their responsibility to not be gross," she said.
She added that she had a real problem with the number of people focused on the spit element of the conversation.
"He's a creep because he continued to send me sexual messages after being asked to stop. The spit thing on its own isn't the gross or creepy part. I'm sure there are plenty of polite, respectful ways to make that request.
"Spit isn't even all that gross or unusual in the grand scheme of sexual kinks. A few people in the comments have even suggested I should have sent him some concoction containing things like lye or superglue, which strikes me as a way, way disproportionate response. It seems unwarranted to escalate an unwanted sexual advance via text into IRL physical violence."
So in summary — pay your freelancers, and no kink-shaming.