If you aren't embedded in Film Twitter, you might be unaware of LetterBoxd, an app launched in 2011 for people to review and discuss films.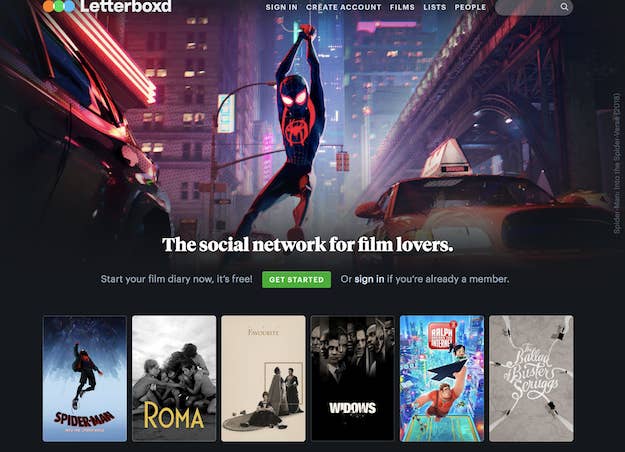 In the past few years, the reviews and list sections of the app have become hubs of creativity for nontraditional film reviews.
And more recently, these creative reviews have been crossing over to Twitter, where they go viral.
Bethany Wilson, a 21-year-old from Toronto, runs a Twitter page collecting great Letterboxd reviews.
She said that although there can be negativity on the app, as there can be on any social platform, she finds the easy irreverence of Letterboxd reviews the real draw.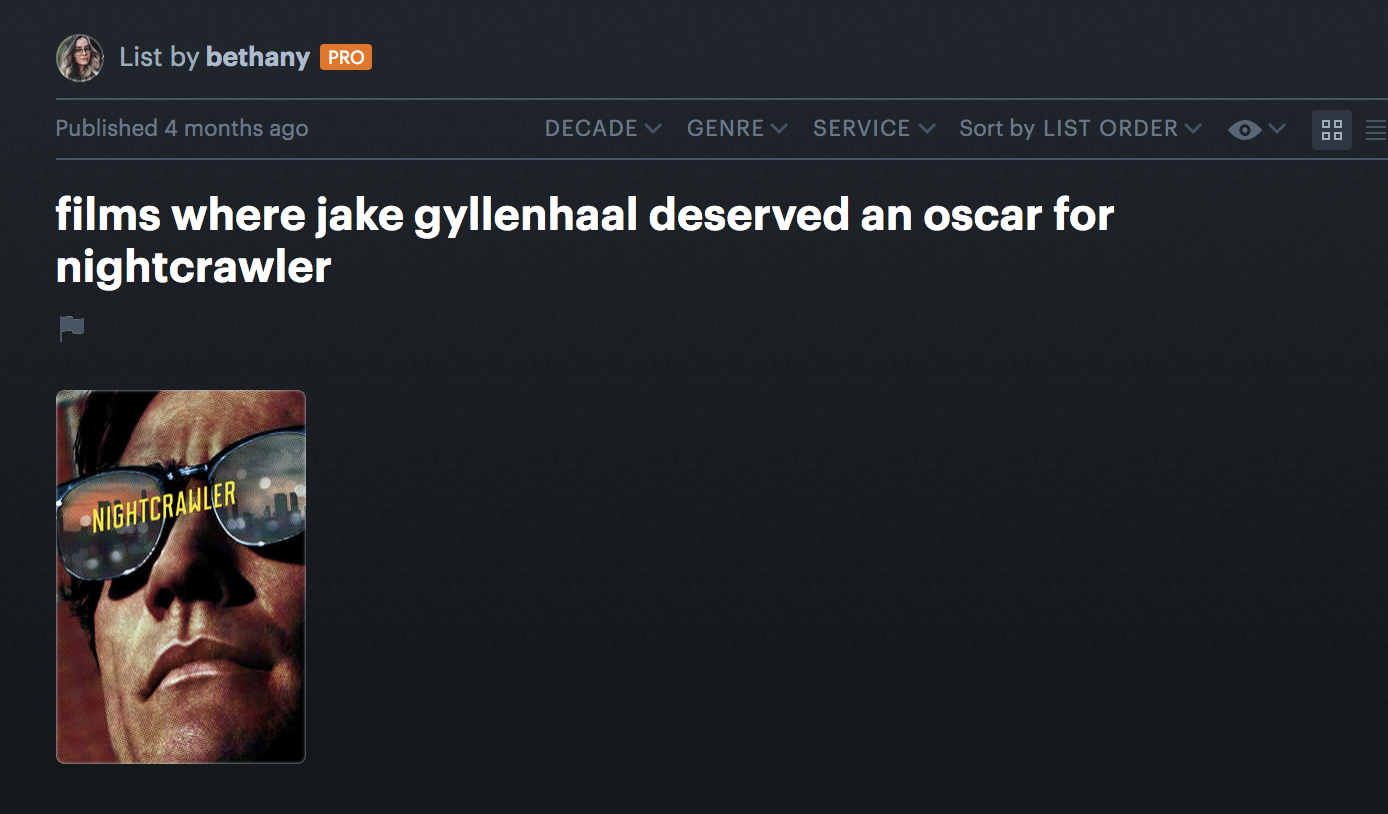 This seems to be the reason many Letterboxd users come to the site — the ability to experiment with writing styles that would not typically fit into mainstream film journalism.
Lauren Garczynski, a 21-year-old from Cleveland, Ohio, who joined Letterboxd in 2016, certainly feels this.
Fans like Wilson and Garczynski can just put together lists about how hot Jake Gyllenhaal is...
...while also championing films with a smaller budget or ones that are exploring diversity in a way that does not tend to reach a bigger audience.
Two of the top three highest-rated films on Letterboxd in 2018 were Roma and Shoplifters, non-English-language films with nontraditional releases.
Also many women are using it to react against men gatekeeping film reviewing.
Letterboxd memes have helped grow wider film commentary, such as in post highlighting poor representation of Asian characters in film.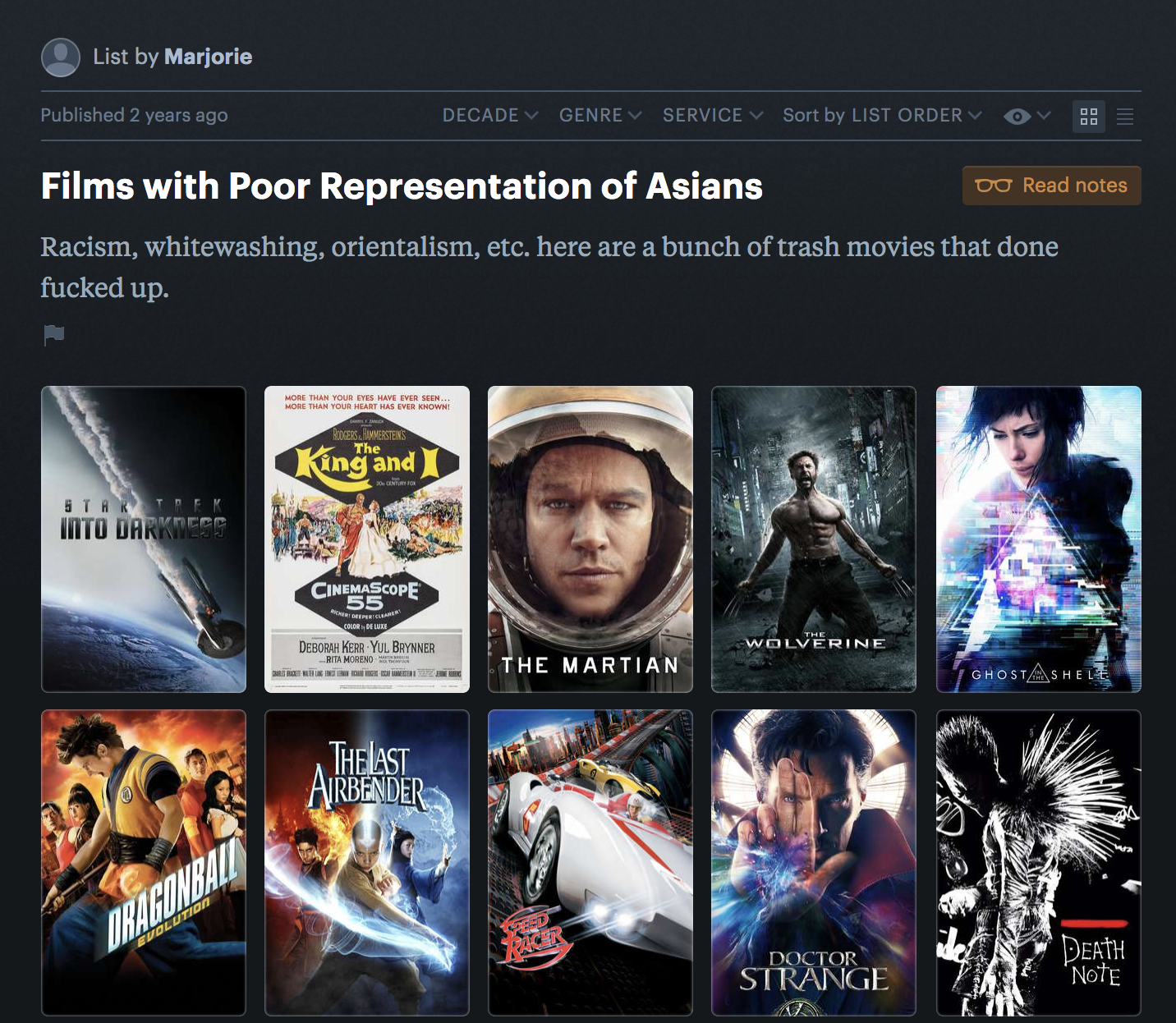 And sometimes particularly great reviews have sparked interest in a film.
In an era where memes have become a primary form of expression online, it makes just as much sense for someone to be able to write an essay on their response to The Shining as it does for them to describe it via emojis.
Matthew Buchanan, one of the founders of Letterboxd, told BuzzFeed News that it was thanks to the community that the website has become a goldmine of film memes.
"When we launched the service I don't think we really imagined quite in what directions the community might take it, but it's been amazing to behold," he said. "We love the creativity and good humor that so many members have shown in their reviews and particularly with lists, and feel these kinds of uses sit perfectly alongside more formal film writing, of which we also have a tremendous amount."
"Some of our favorite memes include the white heterosexual Christmas couples, Rachel McAdams' time-traveling adventures, large energy beams, exploding helicopters, an incredible fascination with Jake Gyllenhaal, and Jessica Chastain saving the world."