Kahoot is an interactive platform that lets users either play quizzes together or build their own ones and then play them.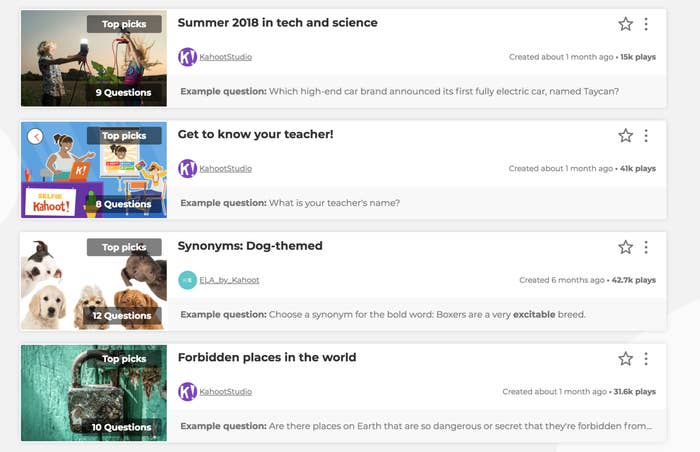 It's kind of like when your teacher would let you play a game at the end of class, but it's an app.
It's become a popular teaching tool in schools and with students. And, of course, there are Kahoot memes.
And there's a whole thing about picking a good username when you play.
In fact, the game has become so popular, people now stream games on Twitch.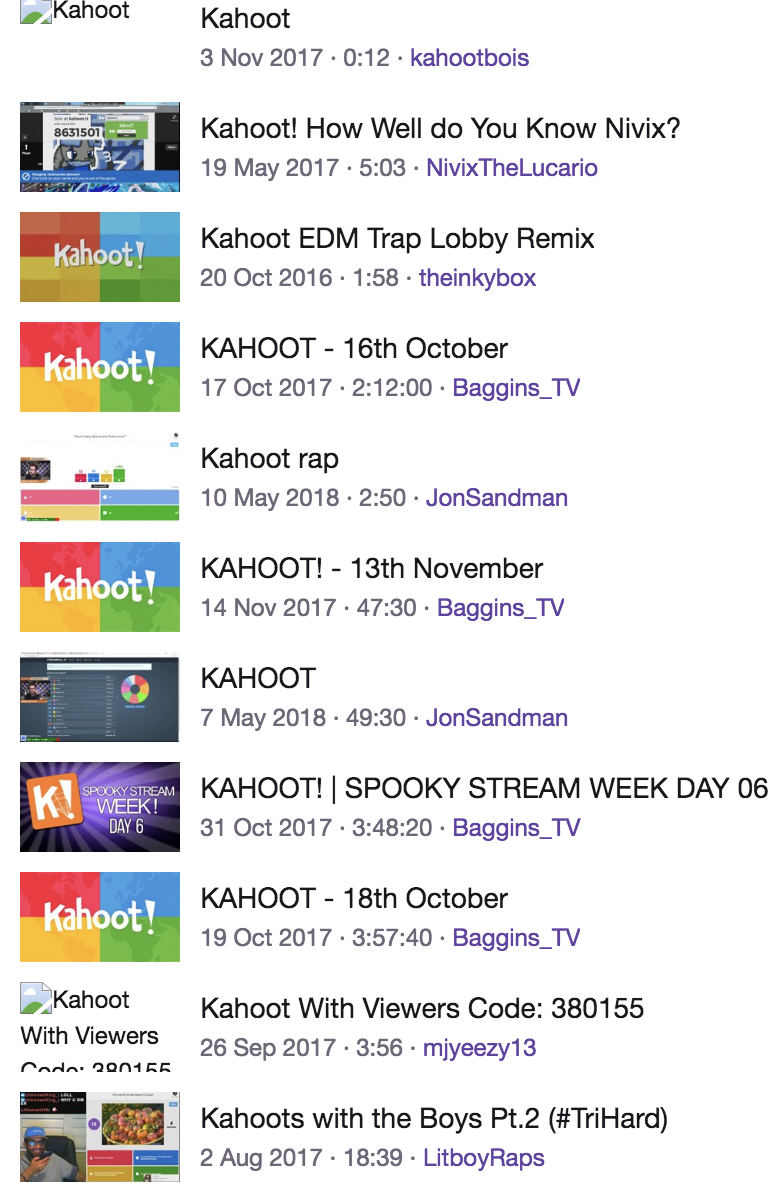 But since the game has grown in popularity over the past year, some students have begun trying to "hack" the game.
Some people just do this just for fun; others try to crash the session.
"I do it for fun. The teachers usually don't get mad — they'll be confused why there are more people in the chat than in the class," said Des Torres, an 18-year-old from Ohio.
However, there are now also websites and people on Twitter who say that they can send bots into games, adding sometimes dozens of extra players, thus overloading and crashing games.
BuzzFeed News tried out Kahoot.Ninja and managed to spawn around 20 bots into a game. The crash button did not work, though, and the bots did not overload the game.
Across the internet, there are multiple platforms, tutorials, and people promising to help crash Kahoot games. Most of these hacks are created by teens.
And despite students saying it's just for fun, some teachers have voiced their frustration at the bots.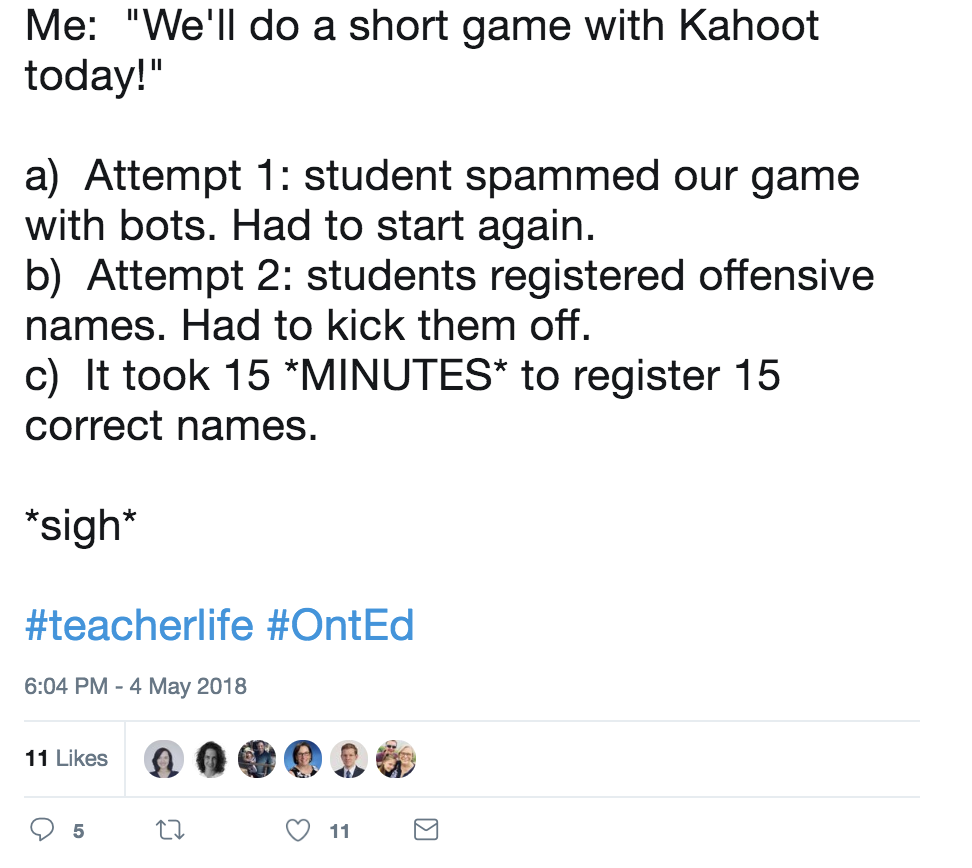 "Yes, we're aware and it's a rare occurrence," Kahoot's global head of communications, Falguni Bhuta, told BuzzFeed News. "For the off-chance it does happen, we made a two-step join-in process which verifies that are you a person, to make the experience better for teachers and students."