The footage, captured by Icelandic publication Stundin, shows the police entering the Church of Laugarnes to retrieve 16-year-old Ali Nasir and 30-year-old Majed.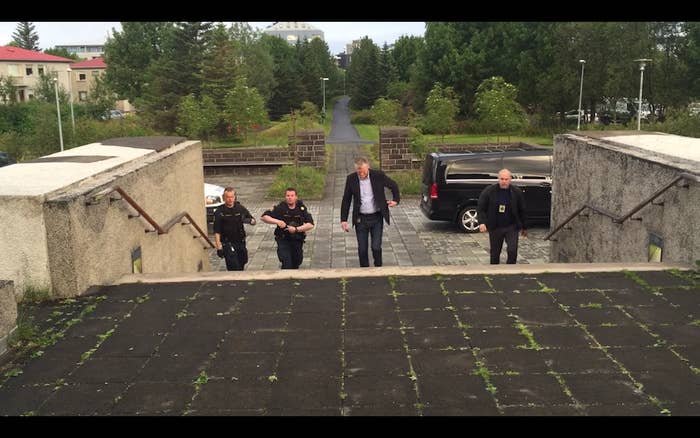 Pastors Toshiki Toma and Kristín Þórunn Tómasdóttir were carrying out a ceremony for the men when police and immigration officials arrived. They had hoped officers would respect the "ancient practice" of church sanctuary.
After briefly speaking to the pastors, the police grabbed the men and dragged them out the church.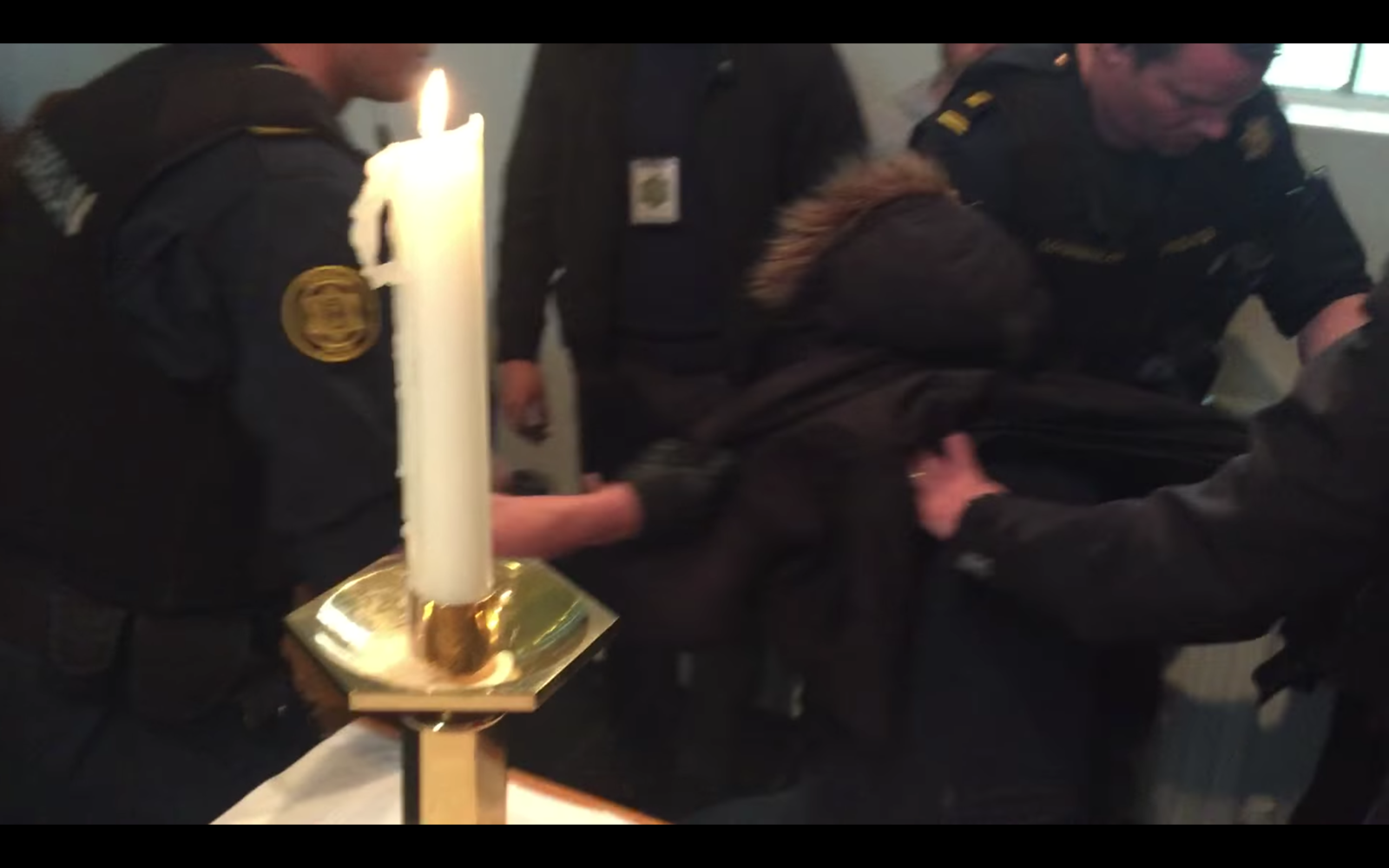 According to reports, the pair will be deported to Norway and friends fear they will be sent back to Iraq.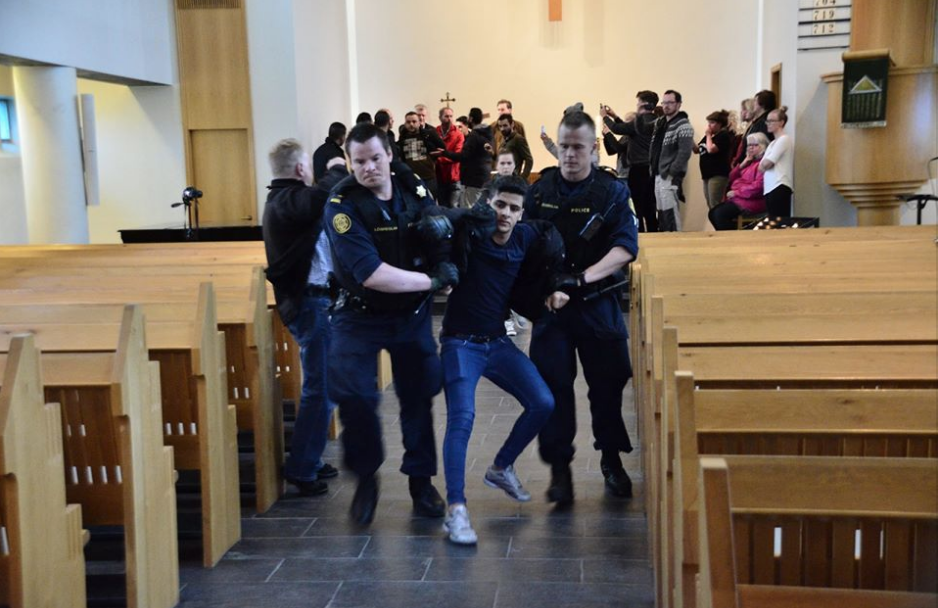 Speaking to BuzzFeed News, No Borders Iceland said that it condemns the behavior of the authorities in this incident.
"No Borders Iceland opposes all deportations and fights for a world without borders. We especially condemn this deportation for its violence and disrespect of religion, old traditions, and human dignity in general. We stand in solidarity with the Icelandic National Church on this issue and support their efforts to shelter refugees."