Seoul has been referred to as the plastic surgery capital of the world. South Korea as a whole is estimated to have the highest rate of plastic surgery per capita in the world, and in 2017, there were 1,414 registered clinics in the country. The country's fixation on beauty, innovation in surgery, and doctors who perform numerous surgeries each day have all been cited as reasons why South Korea is the place to go for surgery.
With plastic surgery being such a huge industry in the country, for the thousands of tourists that visit Seoul each year for procedures, the choice can be overwhelming.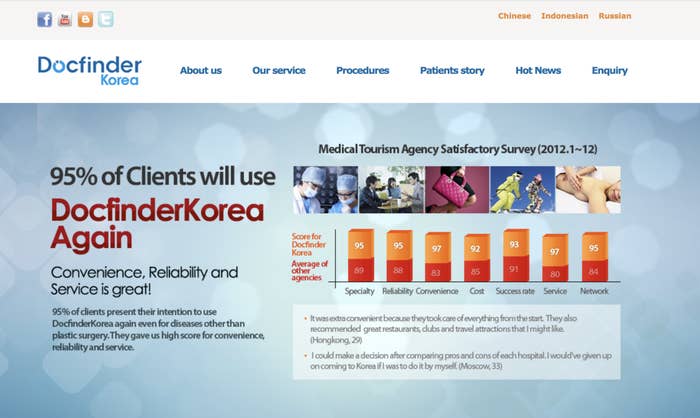 The process starts with sending an inquiry to a website like Docfinder, and once they reply, you send along photos of the body part you want to be changed.

I went for my jaw.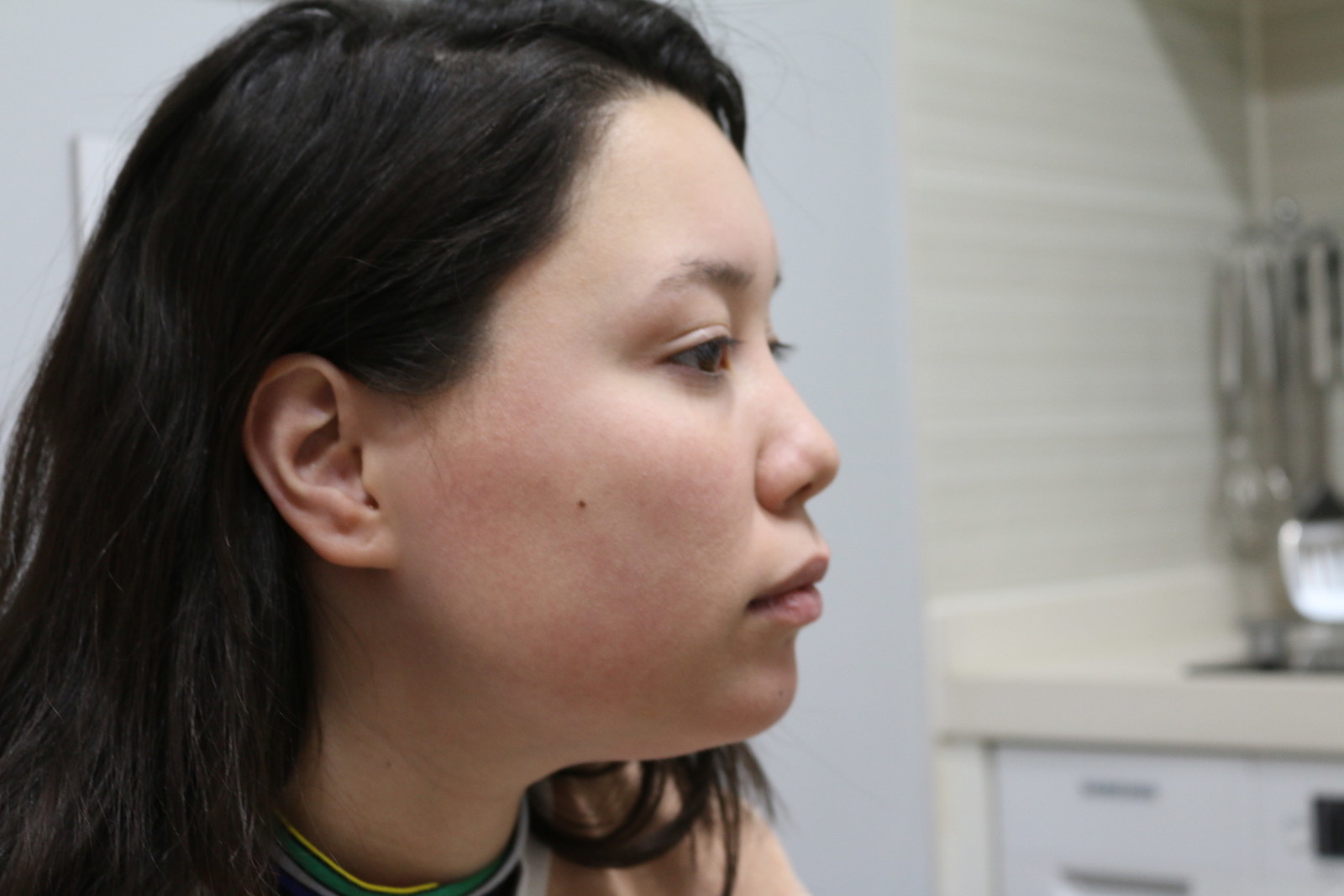 A couple days later, I got an email with a list of clinics that Docfinder thought would be a good fit for what I wanted.
The clinics varied from offering just a laser liposuction treatment, to liposuction and jaw and chin correction. Prices started at a couple thousand dollars.
In the interest of time, Docfinder booked me in for appointments with two clinics — GNG Hospital and ID Hospital.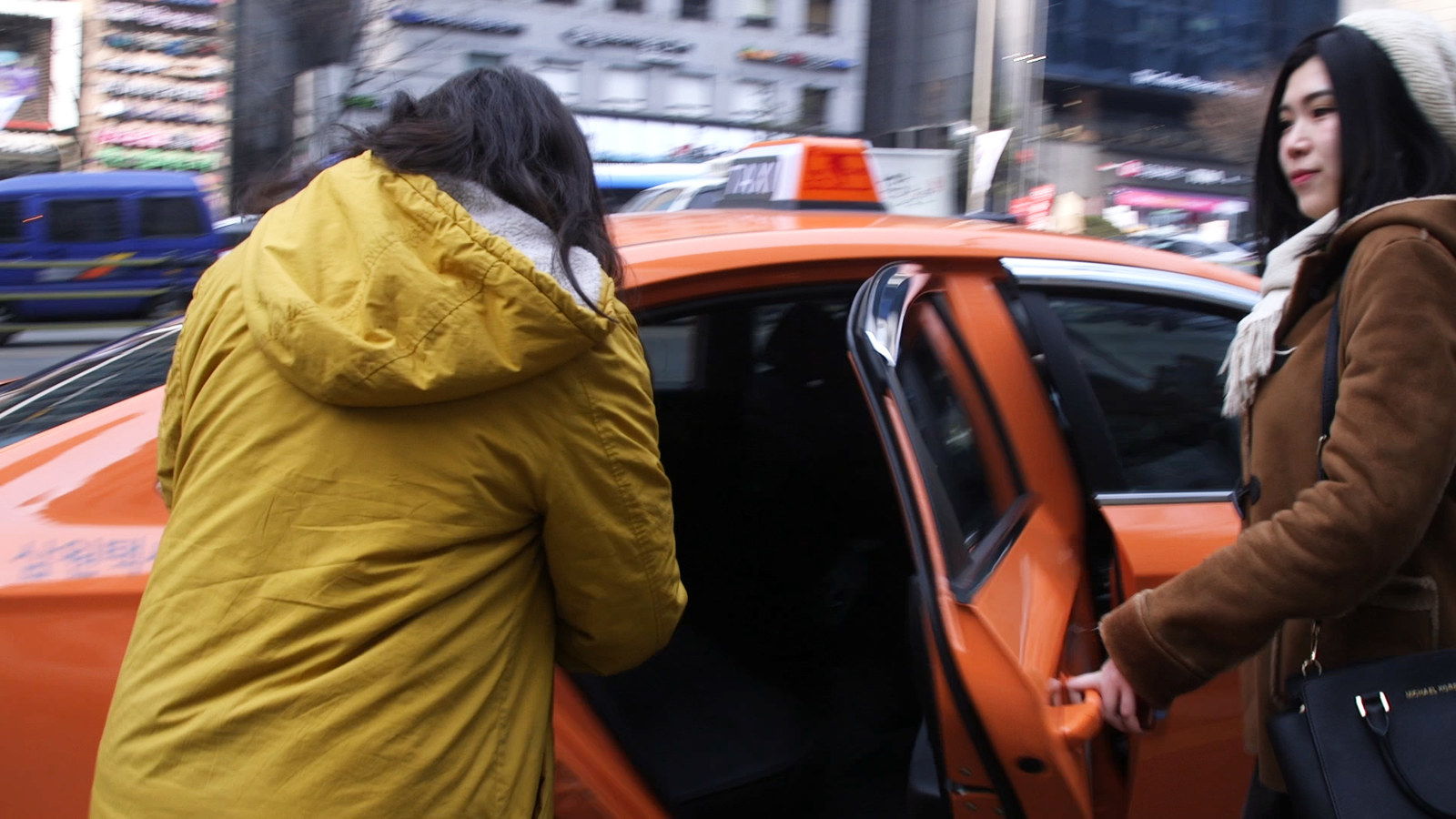 My experiences at both clinics were pretty similar. First of all, I had to go through a big checklist of possible medical issues to make sure I was safe to operate on.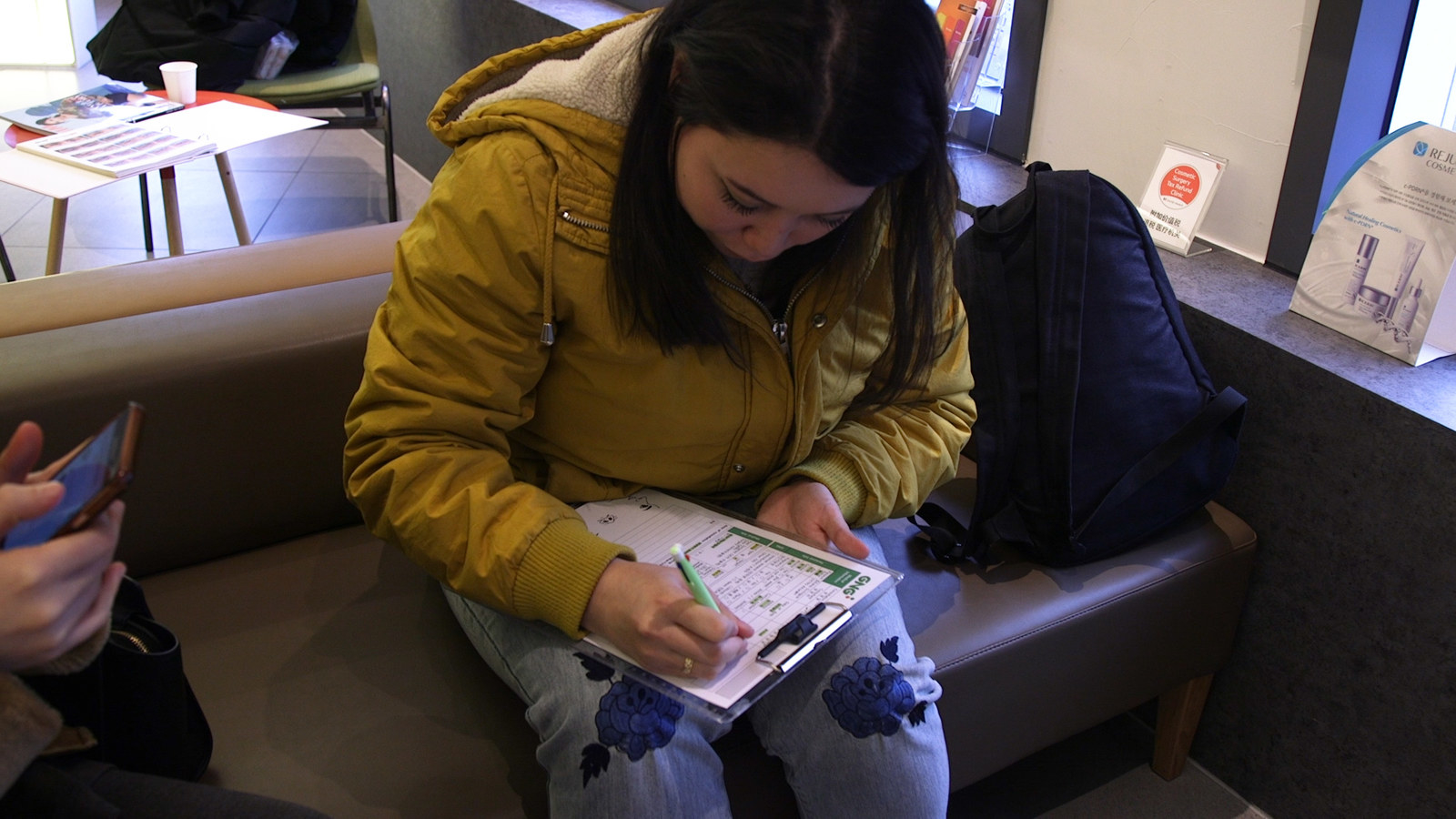 Some of the waiting rooms had catalogs of previous patients, which you could use to show consultants and doctors what you wanted to look like.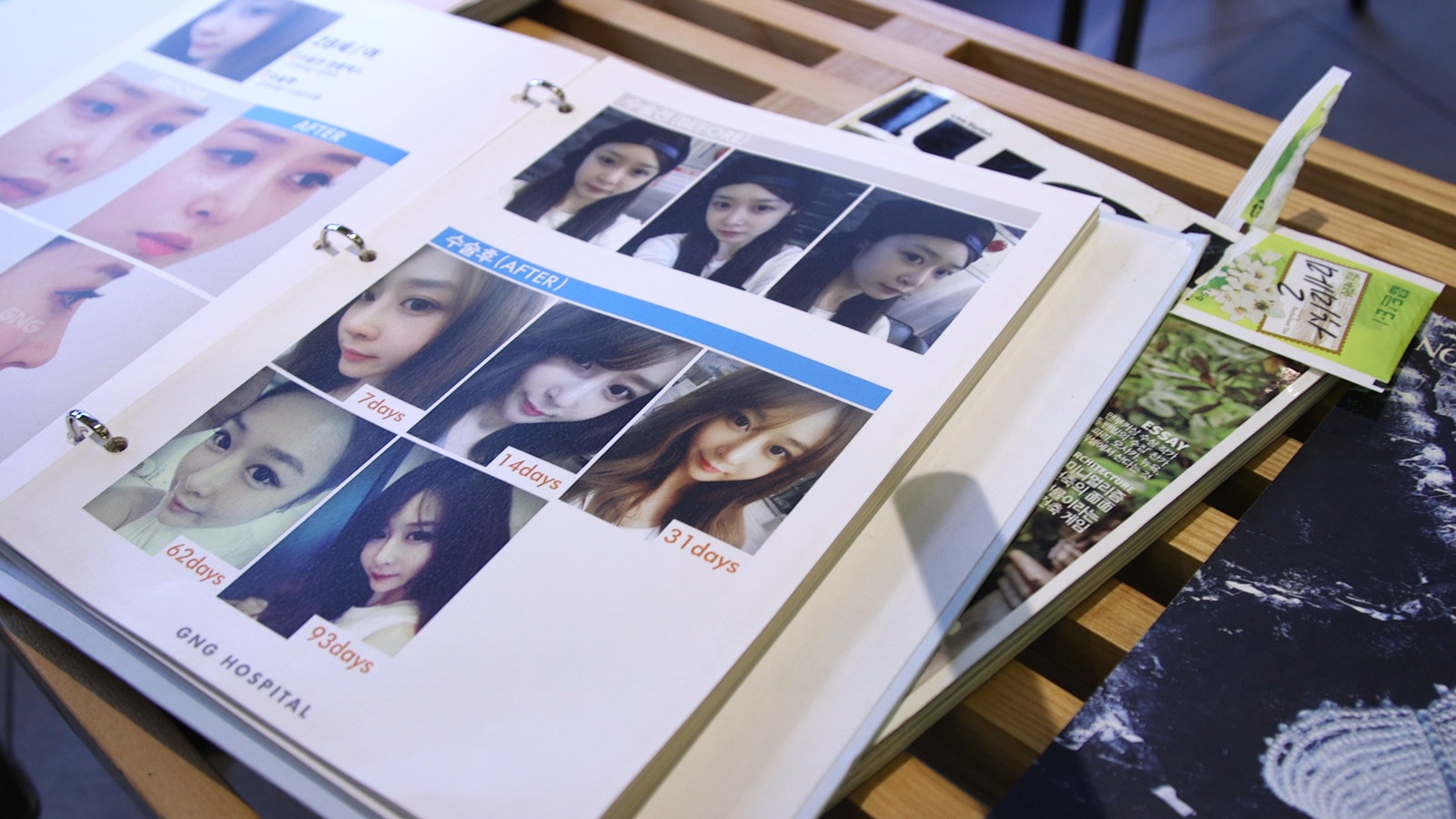 There was also the chance to peruse some fancy skin products to make my newly shaped face look extra great.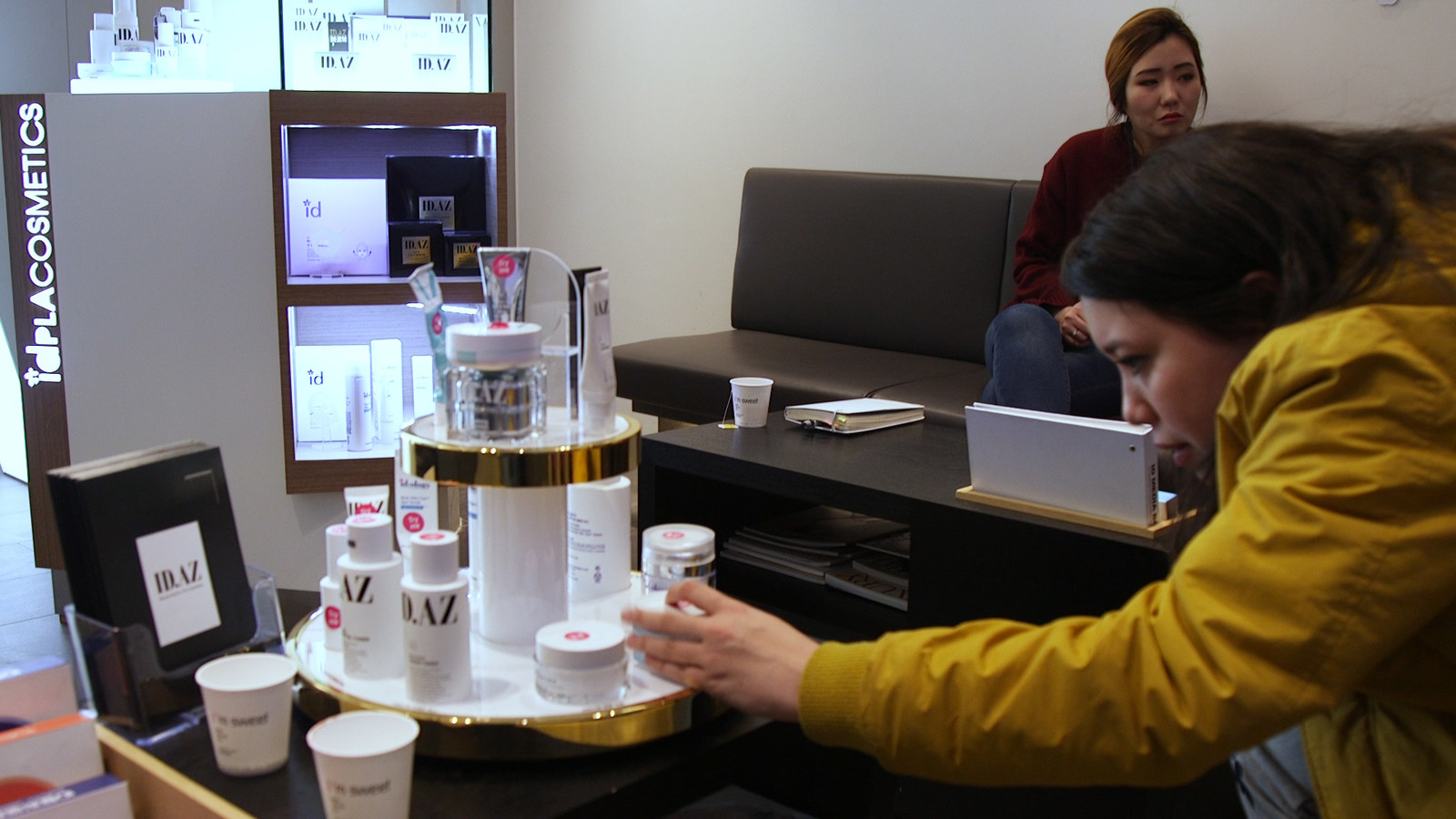 After everything was checked out, it was time for photos and X-rays.
So many X-rays.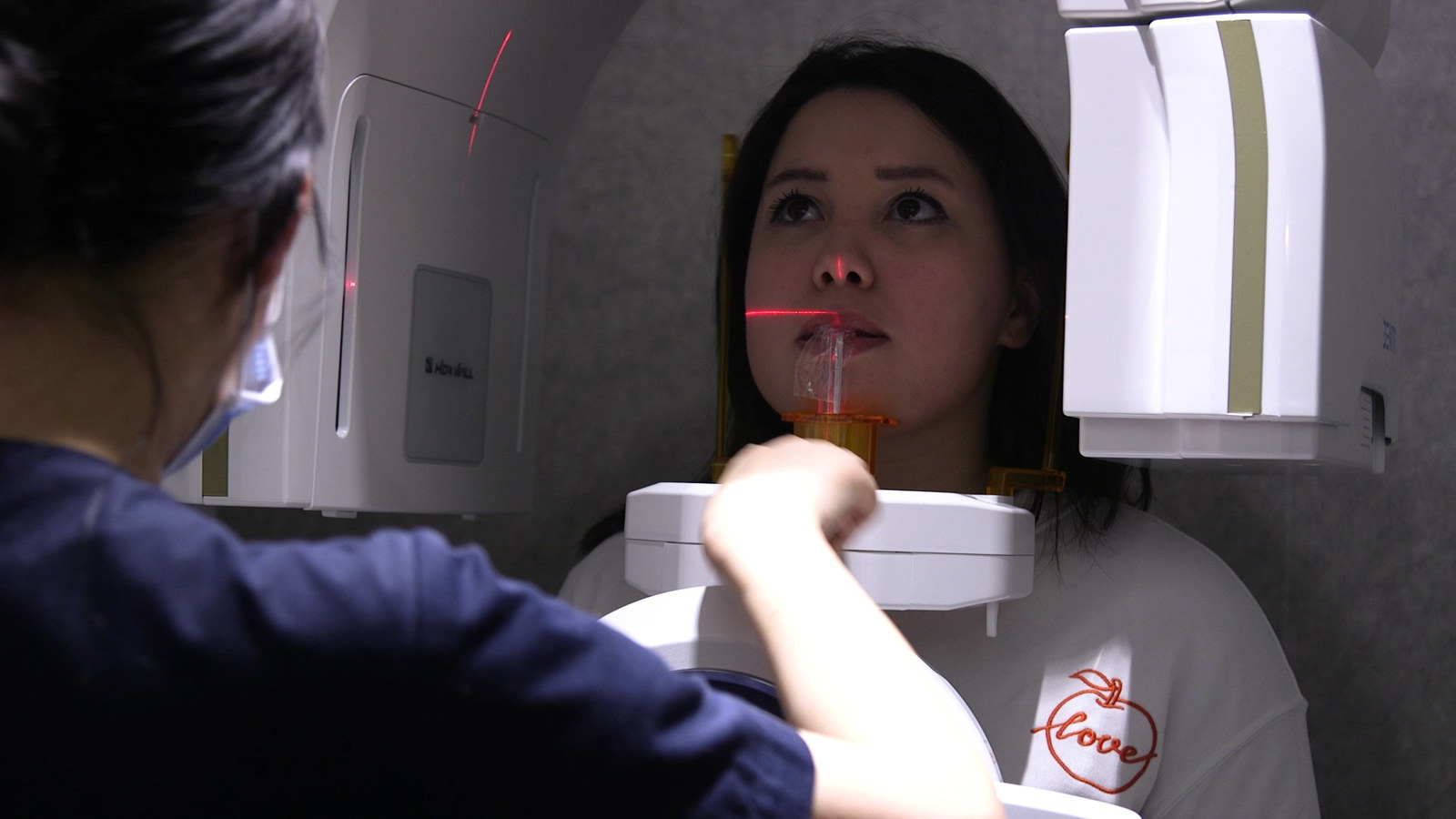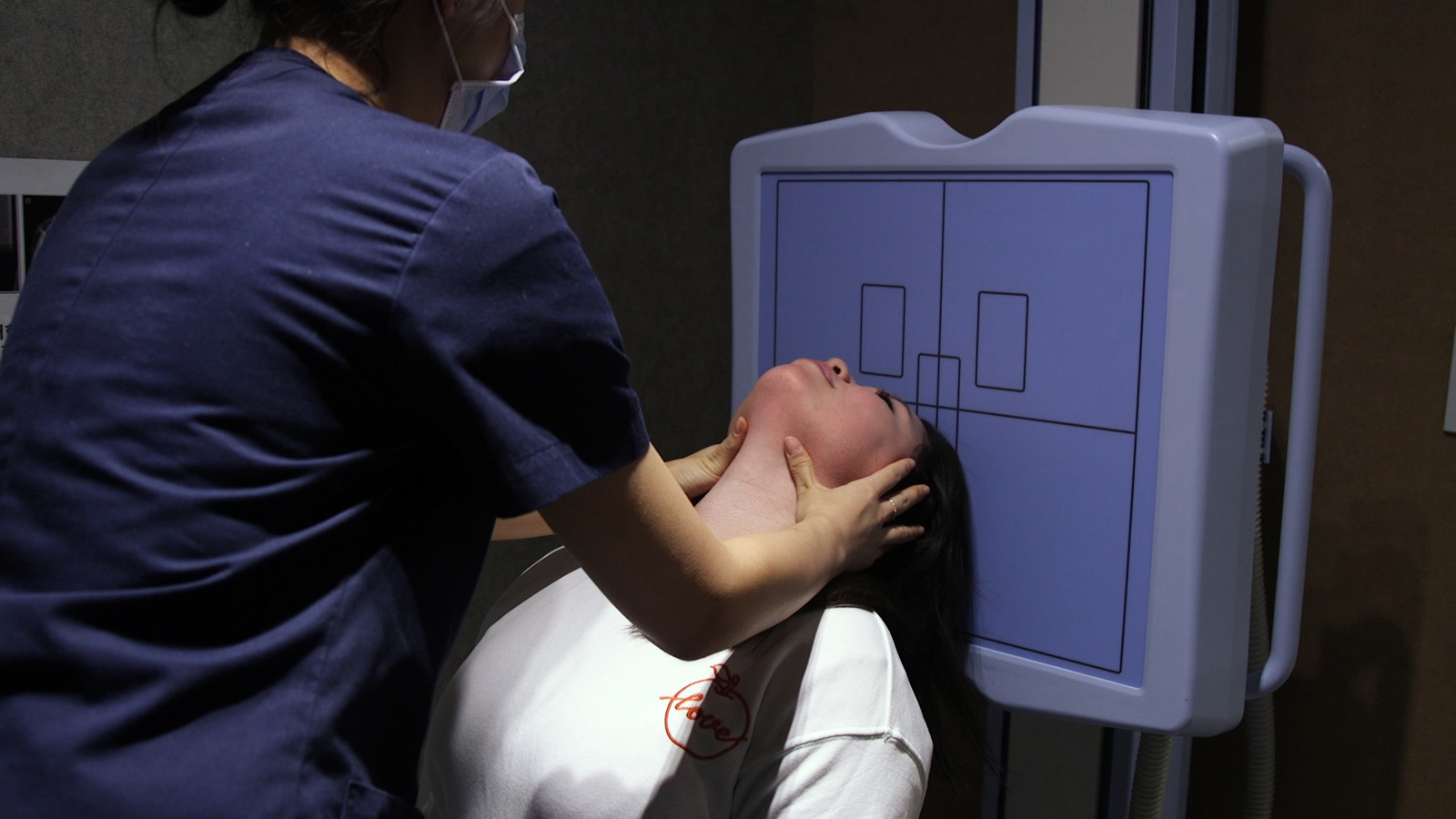 And after all of that, I got a picture of my skull.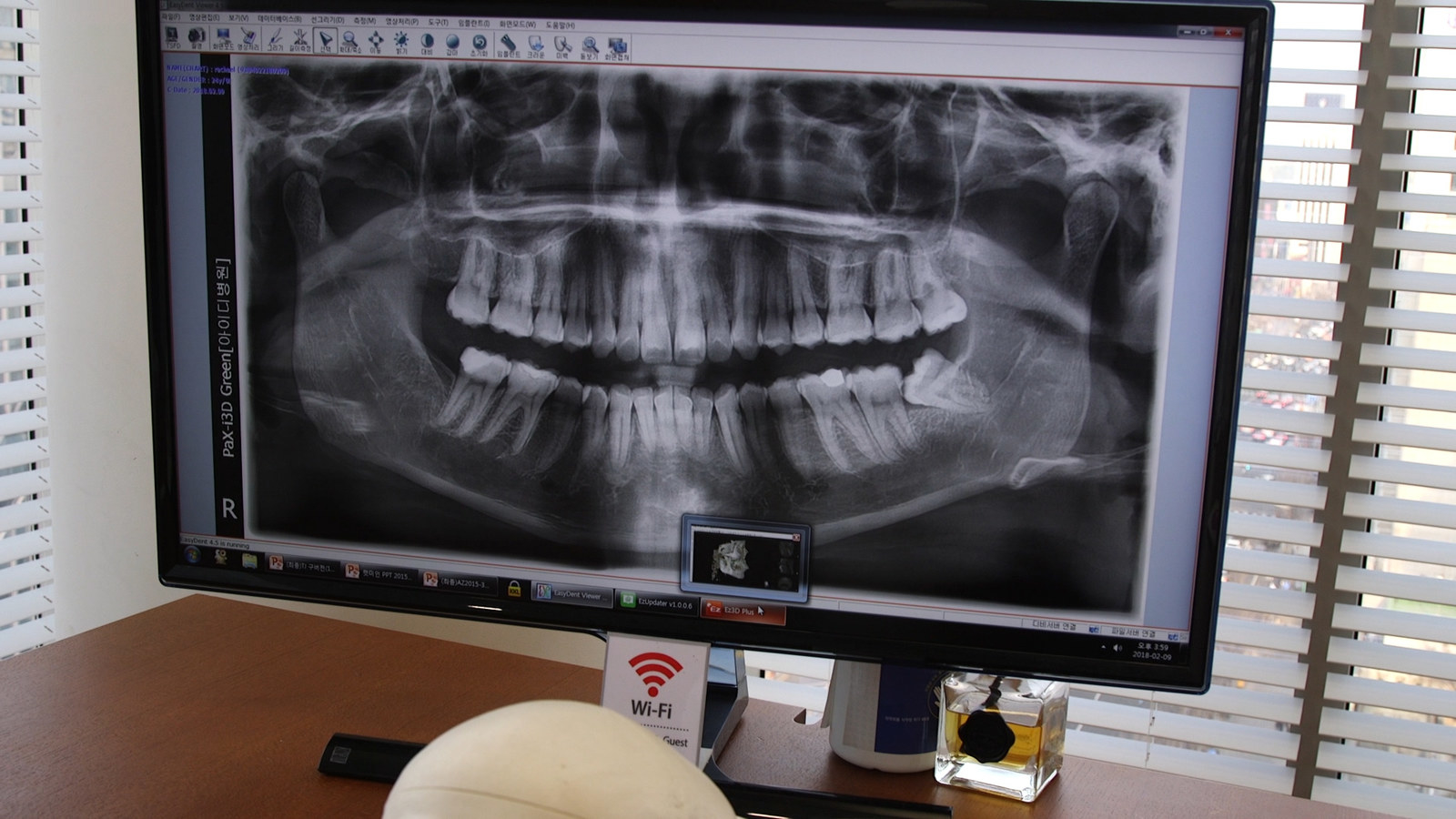 The X-ray was first used by a beauty consultant to talk through what I'd like from the surgery.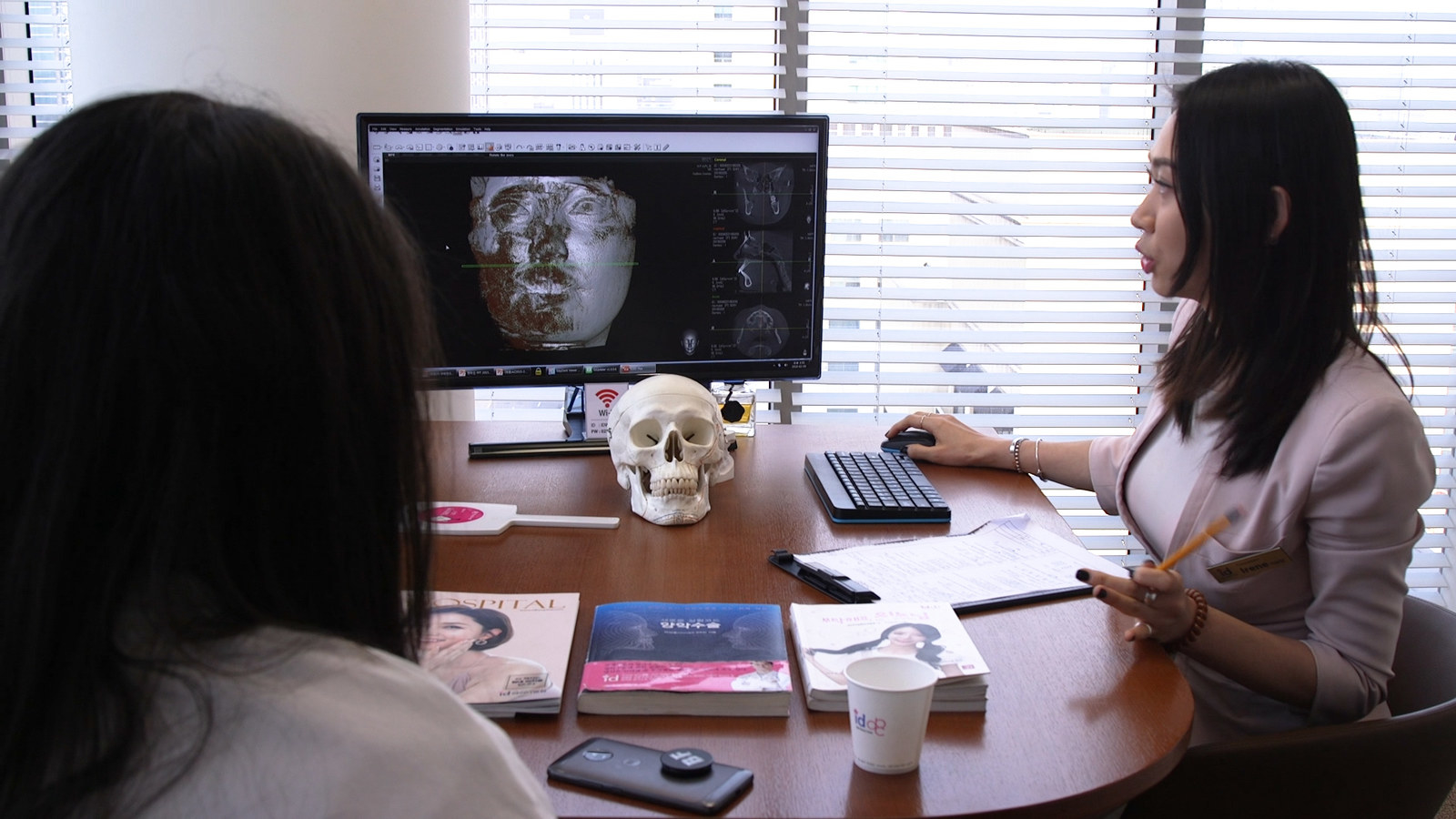 After meeting with the consultant, you meet with a doctor.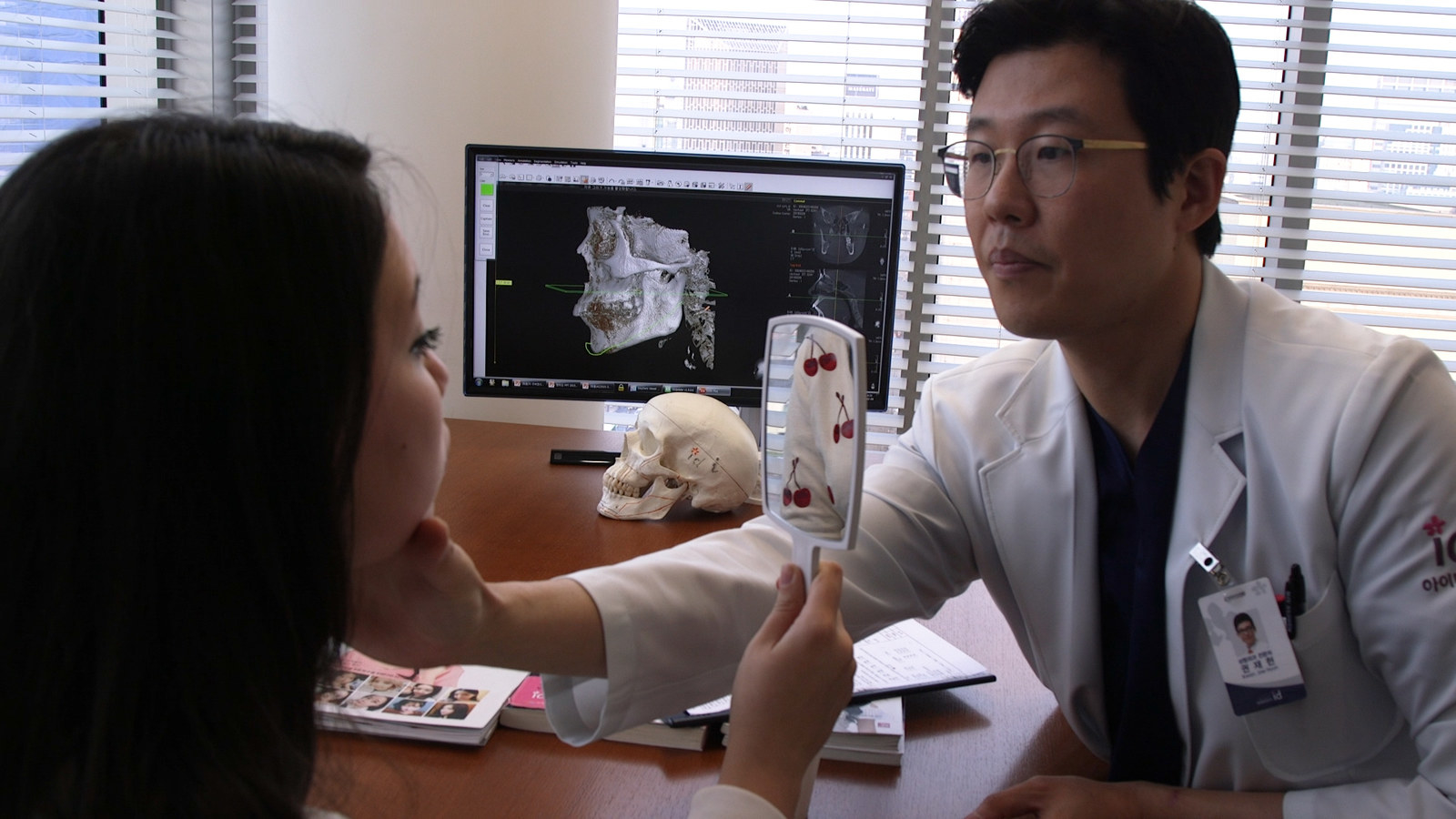 If you were actually getting surgery, after this you'd pick your clinic, set up a date, and, of course, pay for treatment. But for me, it was time to go home.
Of course, following the clinic visits, I had some thoughts.
I'm still fascinated by the South Korean plastic surgery industry, and South Korea's attitude toward beauty. If you're thinking of becoming a plastic surgery tourist, I'd really encourage you to think hard about your current self-perception. Going through the process as someone who is fairly comfortable with their face was a pretty brutal experience.
It's kind of worrying thinking what it would be like to go through this with any kind of underlying fears about your body. If you're ever considering body modification of any sort in any place, I think you need to be in a safe mindset and need to understand that it's overwhelming and potentially traumatic to travel to a foreign country to have such a huge medical procedure.
Probably just best to really consider your options.