Here's All The Food You Can Eat At KFC In Myanmar You Can't Eat At Home
Sort out your BBQ sauce, Westerners.
KFC opened its first restaurant in Myanmar in June 2015.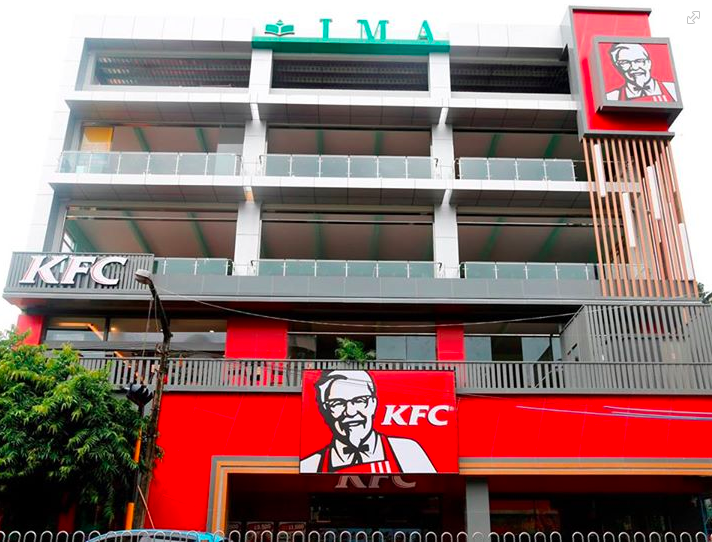 It was the first Western food chain to open in Myanmar. The announcement was met with a huge PR campaign including a flash mob and photo booth.
But the big question here is: Is Myanmar KFC better than American KFC?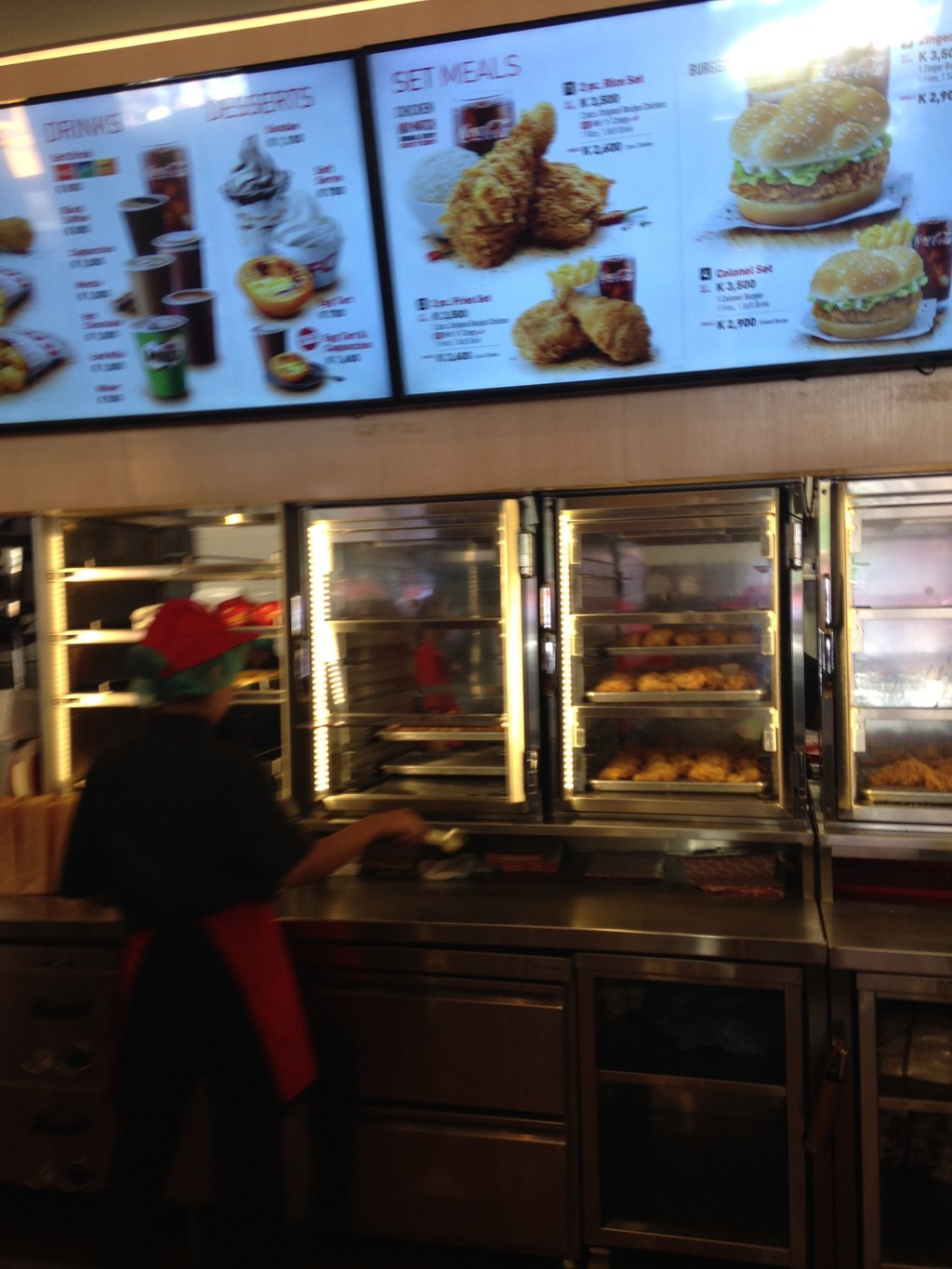 First observation: Variety is limited.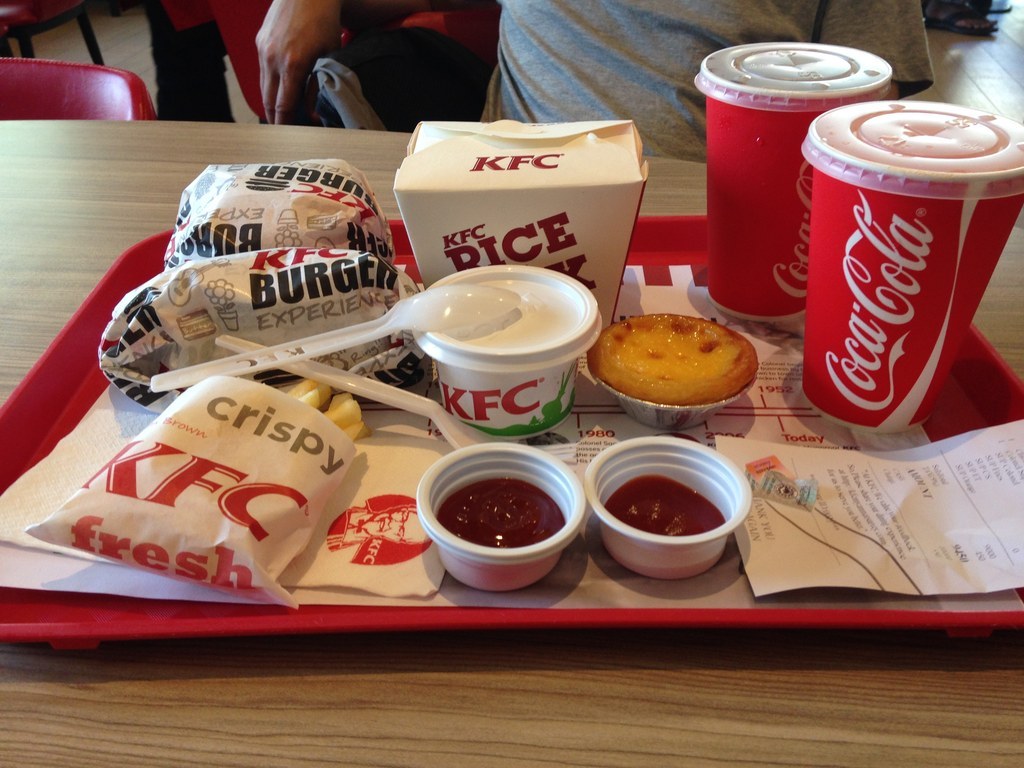 You have a choice of three sodas — Coke, Sprite, or orange soda (which is great because it's atomic orange and full of additives). There's one sizing option, which equals our small portion.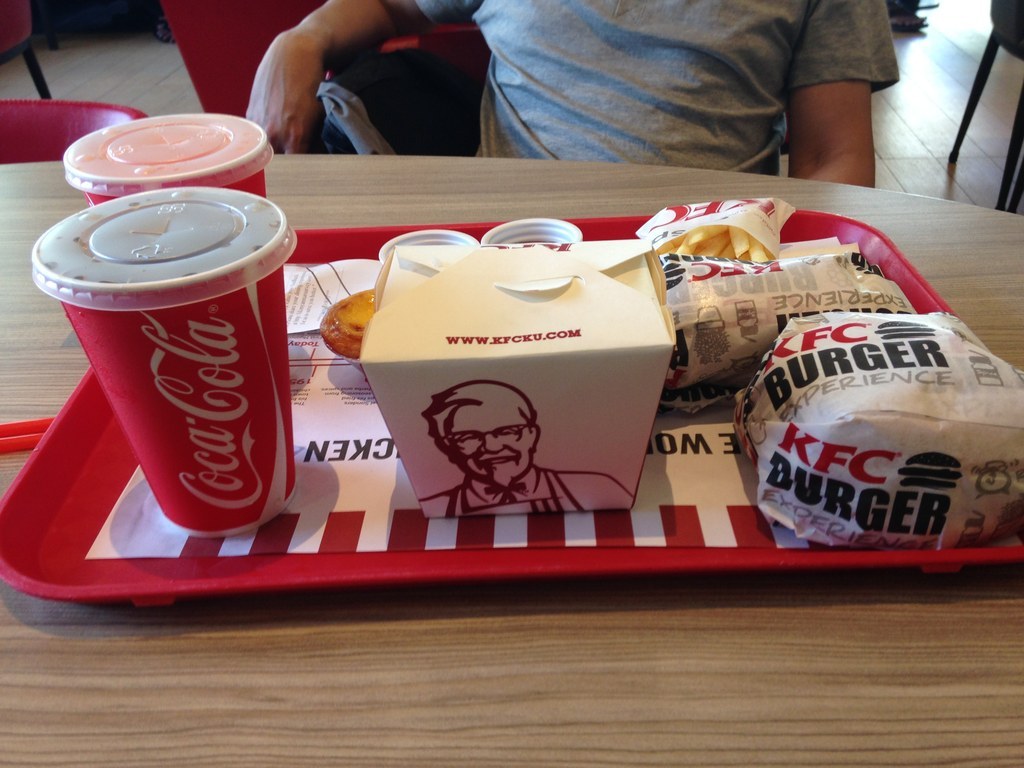 Also, this is not ketchup. It's sweet chili sauce.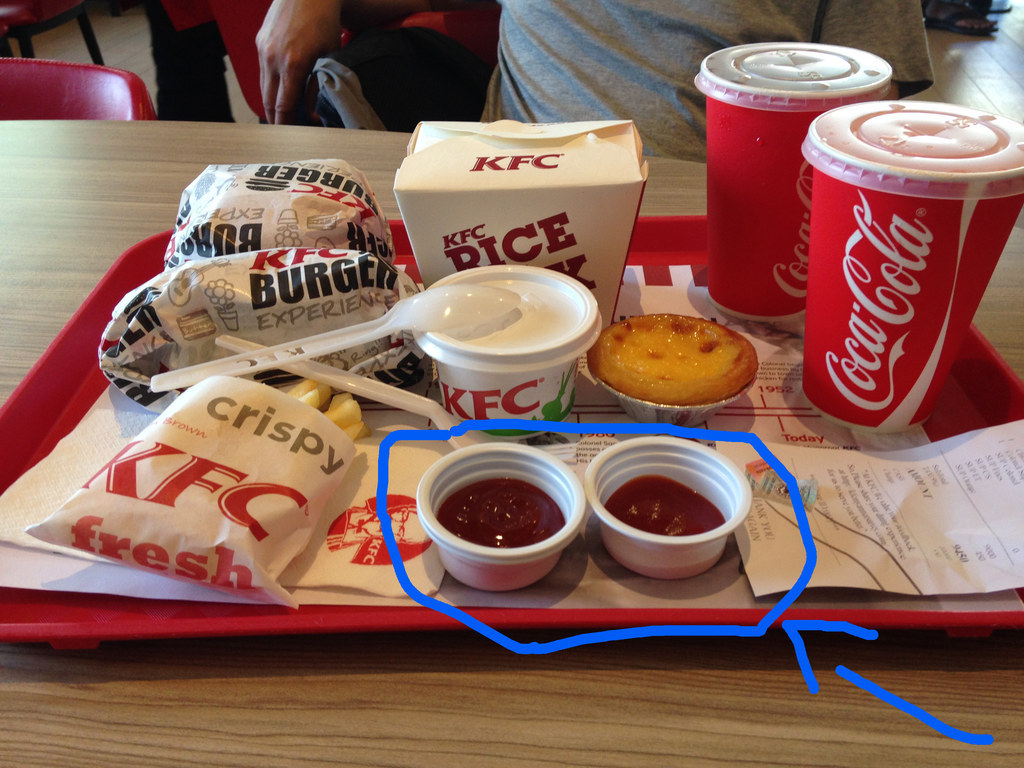 The first addition on the menu is the rice box — It's a big box of rice covered in a mild curry sauce topped with popcorn chicken.
Is it good? Surprisingly so. The well-seasoned chicken goes nicely with curry sauce. Though there was a bad ratio of chicken to rice. Needed more bird. 6/10.
But the sauce makes an excellent dip for the unsalted fries (you can't pick up extra salt).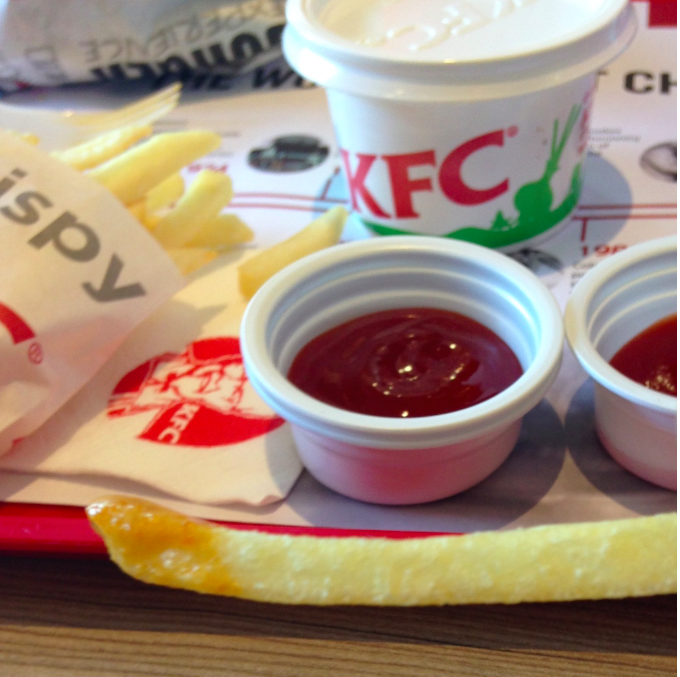 The second addition is Myanmar's version of the Chicken Little — here it is topped with BBQ and mayo sauce.
Is it good? So. Darn. Good. The BBQ sauce is less sweet than its Western counterpart and a lot more onion-y and savory. The mayo is also lighter. Overall, this should be rolled out across the world. This is a life-changing burger.
For consistency, I decided to try KFC Myanmar's version of a straight chicken burger, The Colonel.
Is it good? Quite the opposite. There was no flavor. Like, none. It tasted like a chicken burger you mistakenly buy after a night out. The chicken appeared to lack the chain's famous seasoning, which was heartbreaking. Regret.
However my dining partner declared that the coleslaw more than made up for it.
Is it good? The higher veg-to-mayo ratio makes it way better than our coleslaw. Please, bring this to the U.S. and save our mayo-drowned souls.
Finally: dessert. Which here comes in the form of a custard tart.
Is it good? It is delicious. Though it felt like a weird choice at the end of a fast-food meal. You can also order trays of 12, which seems excessive. Will stick with tiny ice cream sundaes for now.
Conclusion? The Chicken Little, the atomic orange soda, and the chunky coleslaw deserve their place on the world stage.