On Wedneday, Gucci staged their Milan Fashion Week Show.
Following the show, a number of publications picked up on what they described as "strange" and "nightmarish" elements to the show, particularly models carrying replicas of their own heads down the runway.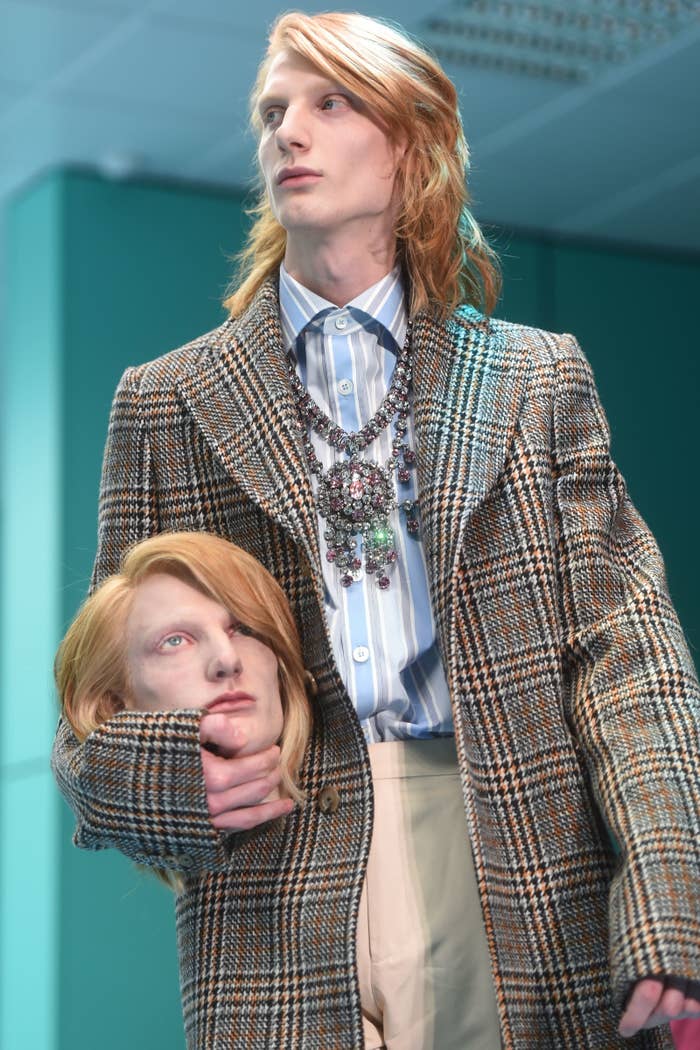 However, on social media, a number of people pointed out that models had walked the runway wearing turbans or dastars.
A number of people called out the brand for choosing to but a turban on a white model, rather than hiring Sikh models.
Actor Avan Jogia, who walked in Dolce and Gabbana's Milan show last year, called out the decision, saying it was, "not a good look."
However, others said that this wasn't about hiring diverse models, but respecting religious dress.
People pointed out that there have been numerous cases of Sikhs being attacked for wearing a turban or expressing their religion.
The show also featured a white model wearing what appeared to be a hijab and niqab.
And some have pointed out a hat which seems to resemble a pagoda.
BuzzFeed News has reached out to Gucci for comment.