Kayleigh Dumas is a senior at York College of Pennsylvania, studying mass communication and media studies.
Dumas is also a member of Sigma Delta Tau, a national fraternity that promotes the empowerment of women.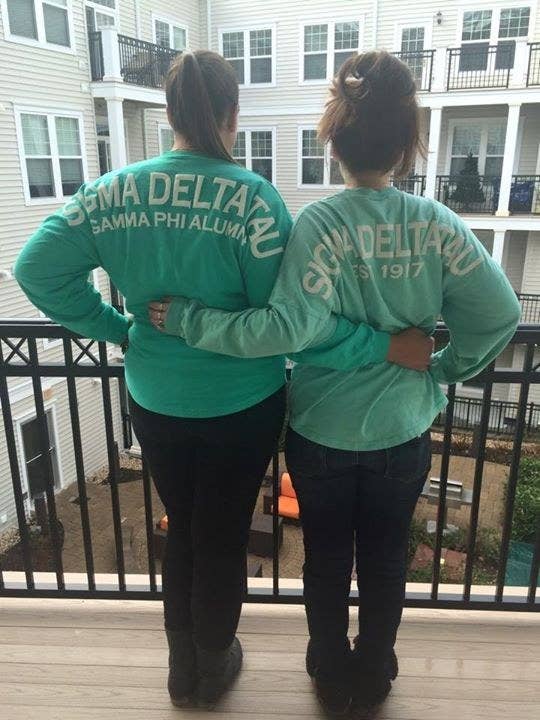 Speaking to BuzzFeed, Dumas explained her motivations for the project, saying, "I have noticed how negative the news has been surrounding Greek life. In general Greek life is made up of incredible individuals."
"Everyone goes through stereotyping, no matter the color, person, organization," she said. "However, all stereotypes are terrible and need to be broken."
Reaction to the project has been mixed, but Dumas said her Facebook comments have been "incredibly supportive. They think it's a wonderful idea."
However, many who don't know Dumas aren't as supportive.