Whether you know what it is or not, Fortnite is impossible to escape right now.

If you feel out of the loop, here's all you need to know about the game.
Fortnite is a co-op "sandbox" game set in a vast, open-world environment where players are survivors of a storm that wiped out 98% of the Earth's population. The survivors are also plagued by zombies.
The game was released in mid-2017 by Epic Games, which also made Gears of War.
You can play the game on Xbox, PlayStation, PC, Mac, Nintendo Switch, and iOS, and the Android game is primed for release before the end of the year.
The game was initially released as a paid-for, early-access "save the world" game in which players chose from a roster of differently skilled characters. Then players worked together to build bases, carry out missions, and defend one another from zombies and returning storms.
Players can earn experience points, which help them develop characters and buy new weapons or new "skins" for their characters. New locations become available throughout the game and at special intervals. The game is continuously developed by Epic.
However, following the success of the Battle Royale video game PlayerUnknown's Battlegrounds, or PUBG, and feedback from gamers, Epic launched a free-to-play mode of the game called Fortnite Battle Royale in September 2017.
In this mode, 100 players who are either playing individually, in pairs, or as teams drop onto a map that has weapons, shields, building materials, and other helpful items spread throughout.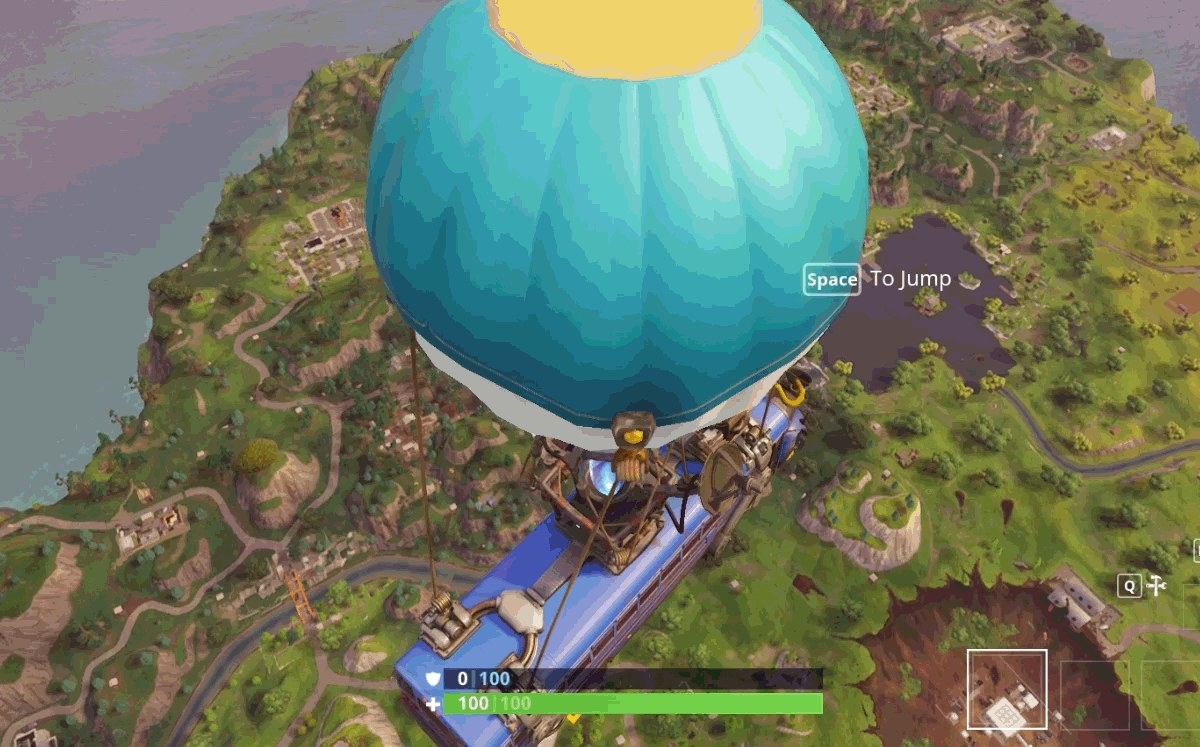 Players have to survive and become the last person or team standing while fighting opponents and moving into the "eye of the storm" — an ever-shrinking circle that limits the playable area of the map and basically stops people from hiding in far-off corners and not fighting.
While the game is free, people can buy a range of upgrades with V-Bucks, an in-game currency. Outfits, tools, and "emotes" — dances the characters can do — are all purchasable. Players can also earn in-game currency by playing a lot and winning.
Since its launch last September, the game has gained 125 million players and become a part of today's culture — many parts of the game have become memes, and it has apparently caught on with members of the England soccer team at the World Cup.
The emotes are even being used in schools now.
The game was also the center of a record-breaking stream by its most famous player, Ninja.
In March, Drake, Travis Scott, and Ninja — whose real name is Tyler Blevins — broke the record of the largest number of concurrent views on a Twitch stream, hitting 600,000 with their game.
Then in April, Ninja broke his own record when playing Fortnite at a charity event in Las Vegas, reaching 667,000 concurrent viewers.
However, the game has had its share of controversy. Earlier this year, Fortnite was accused of disrupting classes so much that teachers reportedly had to turn off Wi-Fi in schools.
The game has also became the latest point for those who argue that children are becoming addicted to video games.
An expert told BuzzFeed News that diagnosing video game addiction was relatively new and required more research. The expert encouraged parents or those worried about video game addiction to speak to young people and try to find out if there were any underlying causes of excessive gaming.
However you feel about Fortnite, it's going to be around for a while. Epic recently announced that there would be a Fornite Battle Royale World Cup in 2019.
The prize pool for the tournament is set to be $100 million, and the tournament is open to anyone.