Last Sunday the fourth season of The Voice Portugal.
One of the first contestants was 20-year-old Fernando Daniel.
Daniel's performance hit a nerve with viewers, who quickly began sharing clips of his performance.
Soon Daniel's audition became a worldwide sensation.
Fans also started tweeting Daniel's personal twitter account, sending well wishes and praise.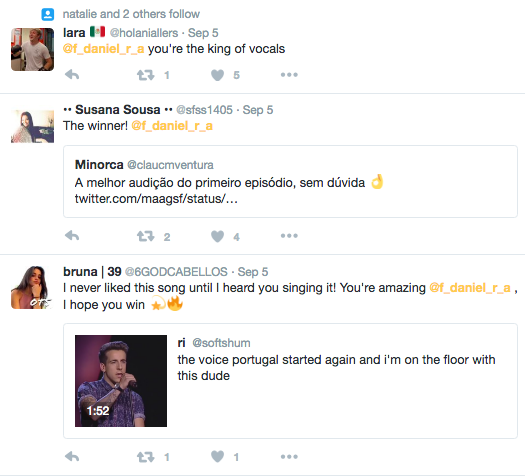 Daniel had previously appeared on The X Factor Portugal and had recorded covers for his social media pages.
Speaking to BuzzFeed News, Daniel said he chose the Adele song because he loved the song and it had had a huge influence on him.
As for the reaction to his performance, he said it's been "Awesome!!! People around the world tell that they are a huge fans...I am living a dream!"