On Sunday, Eighth Grade star Elsie Fisher attended the Golden Globes, where she was nominated for Best Actress in a Motion Picture — Musical or Comedy.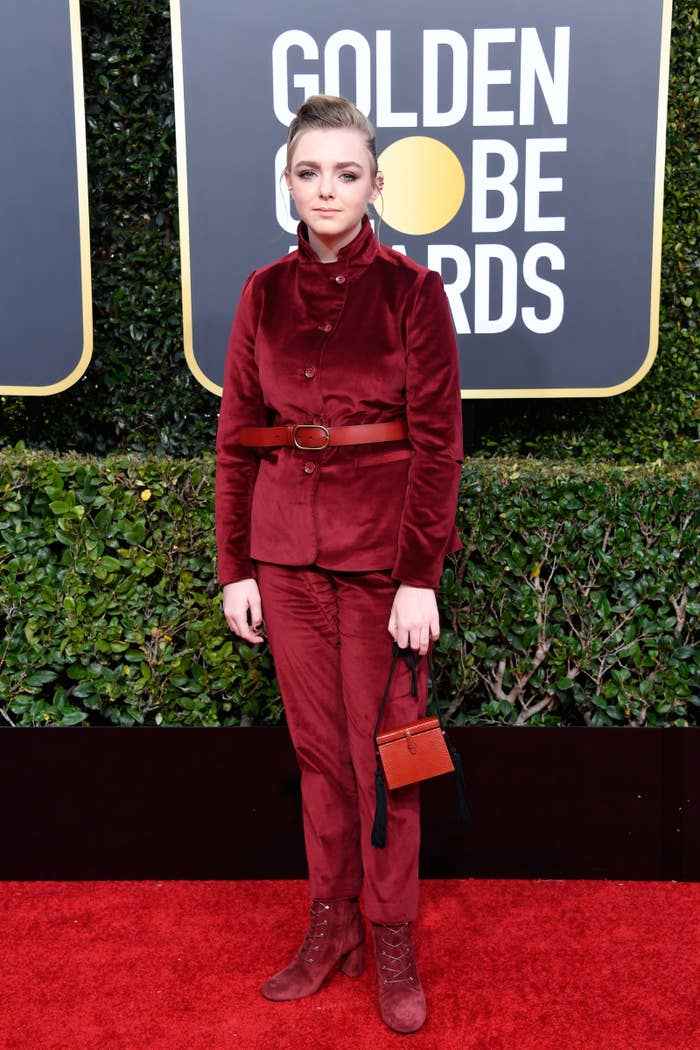 During the ceremony, 15-year-old Fisher tweeted her happiness at Rami Malek and Bohemian Rhapsody winning Best Actor and Best Motion Picture — Drama.
While many people enjoyed Fisher's enthusiasm, others criticized her for praising a film that has proved so controversial.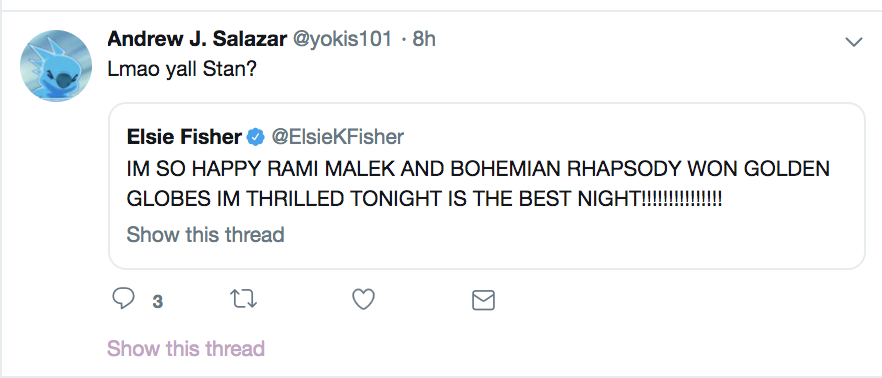 Quickly after her first tweet, Fisher responded to some of the criticism, asking, "Why is everyone being so mean about this?"
Fisher continued, saying she wished to be informed if she said problematic things on Twitter and that she wasn't fully aware of the issues surrounding the film but still supported Rami Malek.
People quickly tweeted their support for Fisher, commending her eloquence and supporting her right to like the film.
Many people argued that the comments Fisher received constituted bullying.
Fisher didn't comment further on the tweets, but liked several supportive messages from fans on Twitter.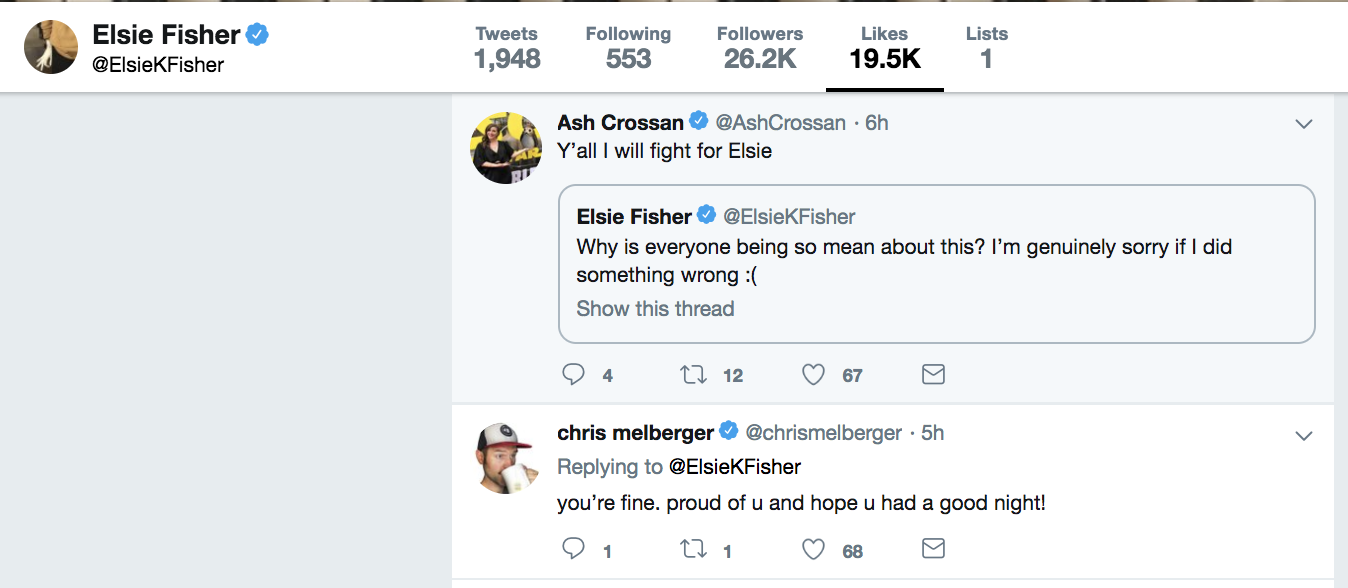 BuzzFeed News has contacted Fisher's reps for comment.